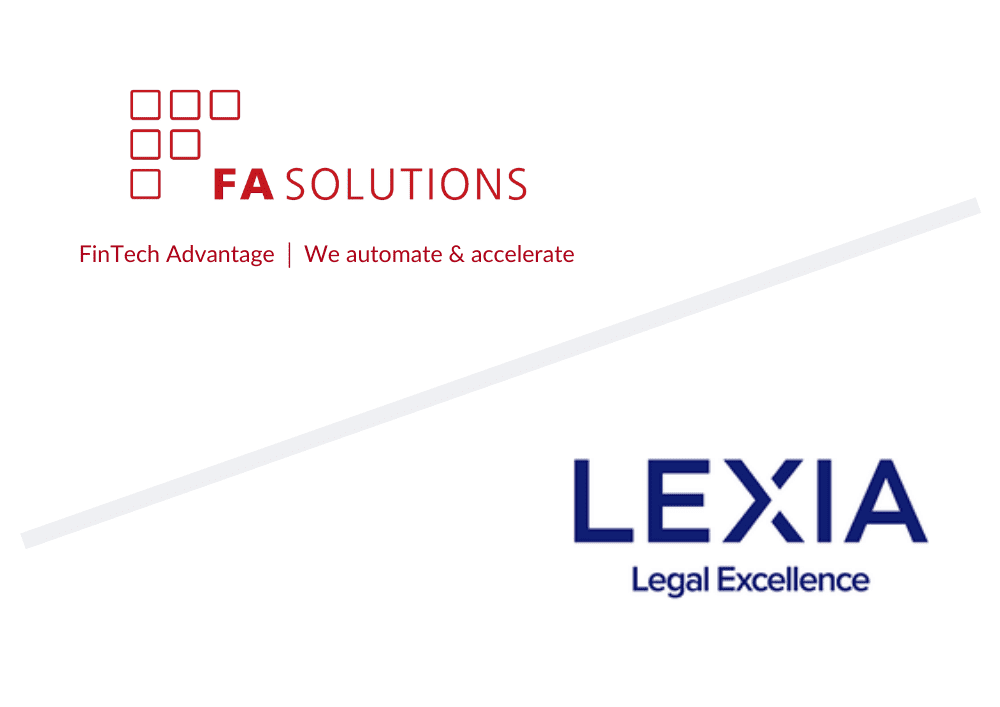 This spring, FA Solutions partnered up with Lexia Attorneys, a Finnish law firm focused on providing investment companies turnkey legal solutions, to host a 2-part webinar series on solving fund managers' regulatory challenges in 2020. During the two 1-hour sessions, Lexia experts break down the new regulations by European Securities and Markets Authority (ESMA) that will go into effect this autumn and in 2021, and FA discusses how technology can solve the upcoming legal challenges in practice.
One of the key priorities of the new ESMA guidelines is mitigating liquidity risk and ensuring policies are in place for Liquidity Stress Testing (LST) among Alternative Investment Funds (AIFs) and UCITS funds. The law will also apply to the Exchange-Traded Funds (ETF) due to the fact they usually operate under UCITS regulations.
The new legal framework sets a minimum standard on LST to improve fund managers' operational capacity and sharpen up contingency planning in case of a liquidity crisis. The law is meant to assist companies in:
Ensuring their fund has sufficient liquidity levels
Allowing the asset manager to manage this liquidity in the best interest of the investors
Identifying potential liquidity weaknesses of current investment strategies
Monitoring risk on an ongoing basis for informed decision-making in crisis situations
Risk and liquidity management are especially important topics today as we are facing a potential economic recession at the moment, triggered at the beginning of 2020 by the worldwide COVID-19 pandemic. That being said, the supervisory authorities – both at the European level (ESMA) and local (the Finnish Financial Supervisory Authority – the FSA) – initiated the writing and research of the new regulation before COVID-19.
Taking into consideration the challenges companies are facing right now, the new regulation is well tied. ESMA has explicitly recommended to give companies extra time for preparation and to not take severe supervisory measures when it comes to reporting obligations. In the current circumstances, the European Banking Authority (EBA) has supported giving one month's flexibility for reporting and also urged the companies operating in the financial sector to refrain from profit distribution at this time.
Of course, liquidity management and stress testing has been a key challenge for fund managers even before the Coronavirus. More specifically, on the EU level ESMA is prioritizing supervision of UCITS (particularly in the UK) and real estate funds, which the authority found to be the most vulnerable to liquidity risks in their 2019 report. The Finnish FSA is particularly concerned about open real estate funds since historically they have never been able to overcome challenging times – guidance is needed to support these companies in establishing solid liquidity stress testing procedures and ensuring optimal testing frequency, and the new ESMA regulations will be implemented as of 30 September 2020 specifically for this purpose.
From the practical standpoint, under the new ESMA regulation, fund companies need to consider what will happen to their assets and liabilities in case of fire sales – what resources and time it might take them to liquidate all their assets. Fund managers should also take care of acting in the best interest of investors in case of significant restrictions to redemptions. And on the operational level, funds need to make sure their technology stack is up to the task of reporting under the new regulations and performing the required liquidity controls.
Compliance with new ESMA regulations will push fund companies towards taking charge of their data. Specifically, the investment horizon and costs associated with each security under management become important to keep track of. As an example, blue chip assets can normally be traded in days, but real estate would take a year or more to sell. This makes a difference in a hypothetical stress testing scenario where the majority of fund investors decide to take their assets out at once. ESMA also encourages reverse stress testing, especially for asset managers that expose their investors to low-probability risks with high potential impact, though this point is currently under review by the authority, so no final conclusions have been released yet.
It all comes down to the need for fund companies to control the securities they hold and implement relevant protections to their assets where appropriate.
---
ESMA outlines the following risk factors that need to be considered for implementing proper LST:
Investor category (e.g. institutional/retail)
Investor concentration (total number of investors and the share of assets they hold)
Investor location (local regulations in investors' jurisdiction need to be taken into account)
Investor strategy (e.g. alpha/beta, long/short term)
This is a summary of the new fund management regulations coming into force on 30 September 2020. If you are interested to hear how our product, FA Platform, can help you comply with new regulation – just drop us an email at sales@fasolutions.com and we will be happy to guide you through our solution to see if it fits your specific business needs.
If you wish to learn more about this legal framework for LST affecting UCITS, ETFs, and AIFs join our second webinar session of this 2-part webinar series coming up on 3 June:
---
If you wish to hear more about how we can help your business, just leave your email address below and we will be in touch
---
---