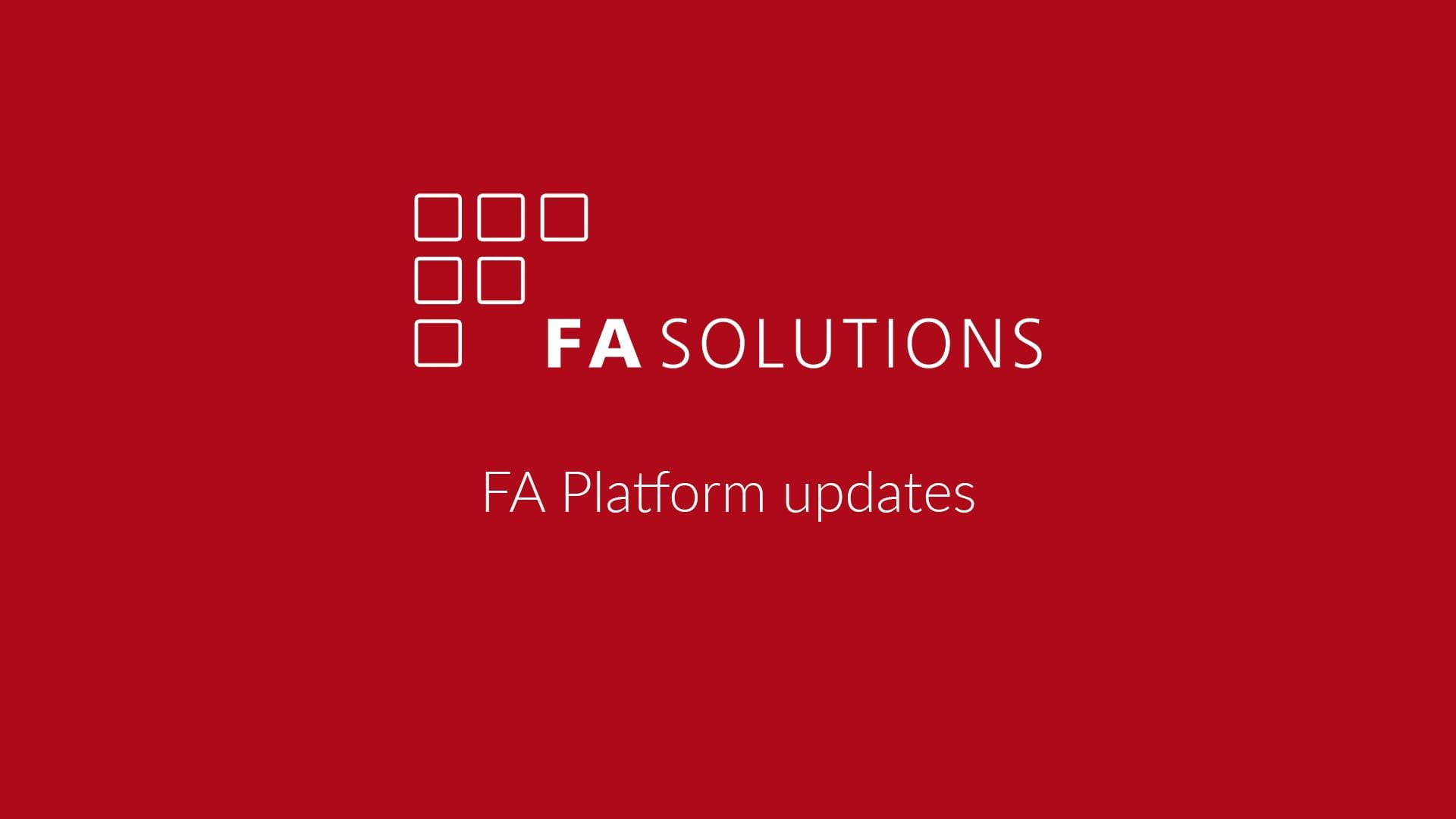 ---
The newest version of the FA Platform, FA 3.5, contains several important improvements and features that we trust you will love. In this post we will focus on demonstrating:
How to use key figures as columns on search views
How to dive deeper into portfolio analysis using custom columns
The use of key figures and formulas varies drastically from one client to the next. However, they all have one common denominator – our clients have the need to store information that is not available from a market data vendor. For example, a real estate fund would want to know their rental unit occupancy rate and the rental period of the current tenant. Using the key figures functionality pushes the limits on what data is used and available for investment analysis.
Key figures as columns on search views
FA 3.4 introduced configurable key figures for securities, contacts, and portfolios so that you could freely store a value, rating, or integer that is not calculated by FA for the item. Now, with FA 3.5, you can view your stored key figures on the corresponding search views. This allows for faster filtering of search results based on the type of key figure stored, for example, the Moody's rating of a bond.
Custom columns in Analytics+ – what are they for?
With custom columns, you can extend your investment analysis in Analytics+ by showing and analyzing values such as "Market value with accrued interest," "VaR," and different "rating figures" that may not directly be available in the platform. Creating your own column in Analytics+ can be accomplished in two ways:
1. Based on a formula
FA Platform users now have the ability to define their own formulas in the Analytics+ module. The formulas work by using mathematical operations of existing data to create your own figures for analysis. They are then available as a new column, meaning the formula will be applied to all rows within the portfolio. For example,
a) To calculate the Market value with accrued interest, just write a formula adding the existing columns in FA Platform Market value and accrued interest values
b) Prefer to use your own formulas to calculate figures like VaR? Yes, it's doable – just ask for more information by leaving your email address under this post!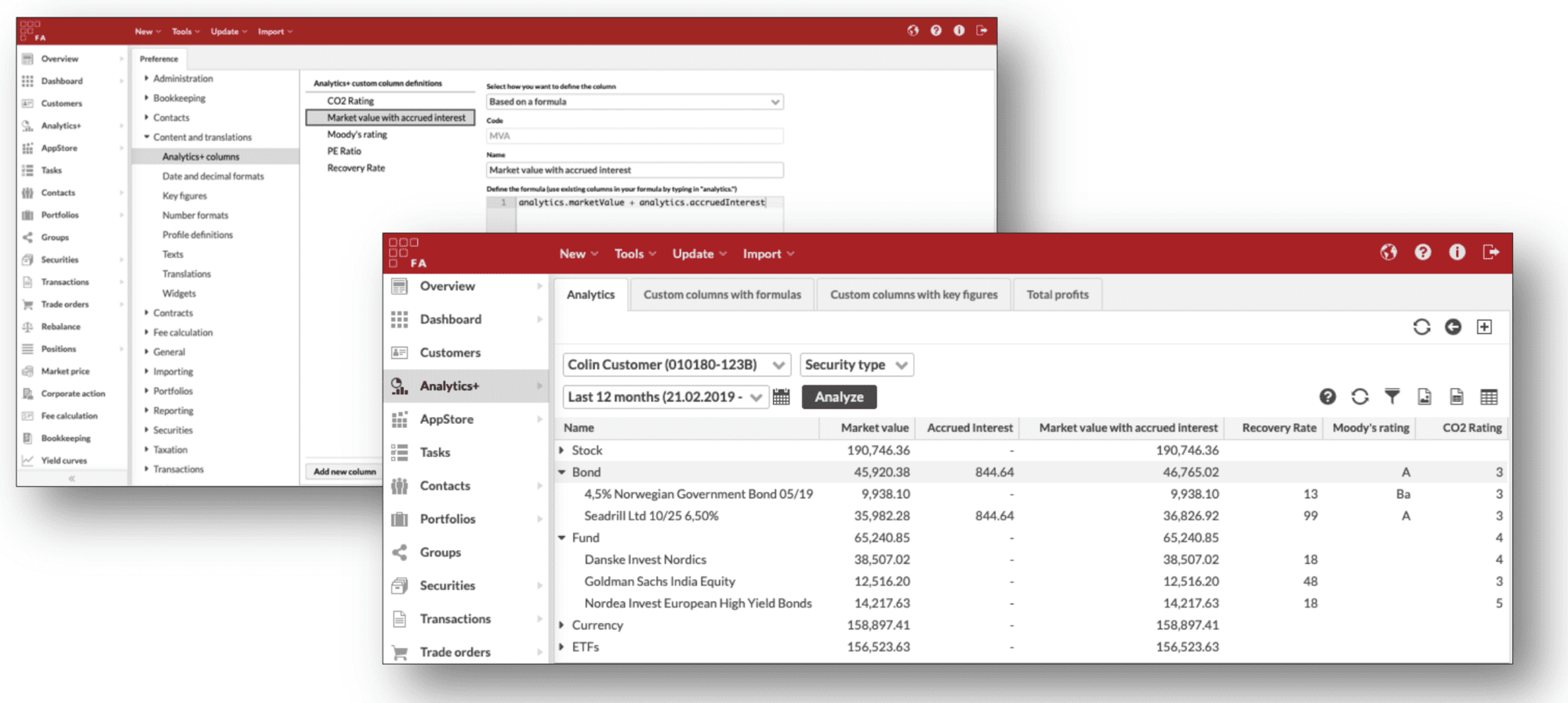 a) Market value with accrued interest calculated based on formula
---
2. Based on a security key figure
Once you have saved values for a key figure (see configurable key figures), users can leverage that information in their analysis. Simply determine which key figure would aid your use of Analytics+ and configure it to be a column. This is designed specifically for security key figures. The key figures can then be calculated to give an average for the entire portfolio or asset class. This new functionality can help you, for example, to calculate ESG ratings, which are currently a hot topic for European wealth managers. With a custom key figure, you can give your fund, client's portfolio, or model portfolio an overall rating.
---
To see the full FA 3.5 release notes for FA Back and FA Front please visit our HelpDesk (accessible only for existing customers). If you wish to hear more about FA features, just contact us by email at sales@fasolutions.com or leave your email below and we will get back to you.