Despite the unusual times, we at FA Solutions keep expanding and would like to welcome three newcomers in FA's Helsinki and Stockholm offices. We are happy to introduce to you our newest colleagues: Yoselin Garcia, Mahima Bhutani, and Jakob Wistrand.
Yoselin Garcia
"Hi! I am Yoselin and I recently joined FA to work on my master's thesis as a member of the Product Team in FA's Helsinki office.
I have lived in four different countries in the last years. Mexico, USA, Spain, and Finland. The first year of my Master's program was in Spain and I decided to finalize my Master studies in Finland despite the stories I had heard about the harsh Finnish winter. It turned out to be one of the best decisions in my life! Living in Finland has allowed me to meet wonderful people, to live new adventures (such as trying skiing and seeing the northern lights), and to face new challenges.
I am glad to work at FA Solutions because the company is always looking for new ways to grow in the market while focusing on scaling out their processes and innovating their product. I also love to be surrounded by talented professionals who are always willing to help and to share their knowledge.
In my free time I like cooking, swimming, and playing board games. One of my passions is traveling. Every place that I have visited has something unique and wonderful to discover.
Something that I like about living and working in Finland is that there is always something going on… and with all these activities my first Finnish winter is over, and I didn't even notice it! I hope to keep learning new things about the financial industry and being part of the FA Family!"
---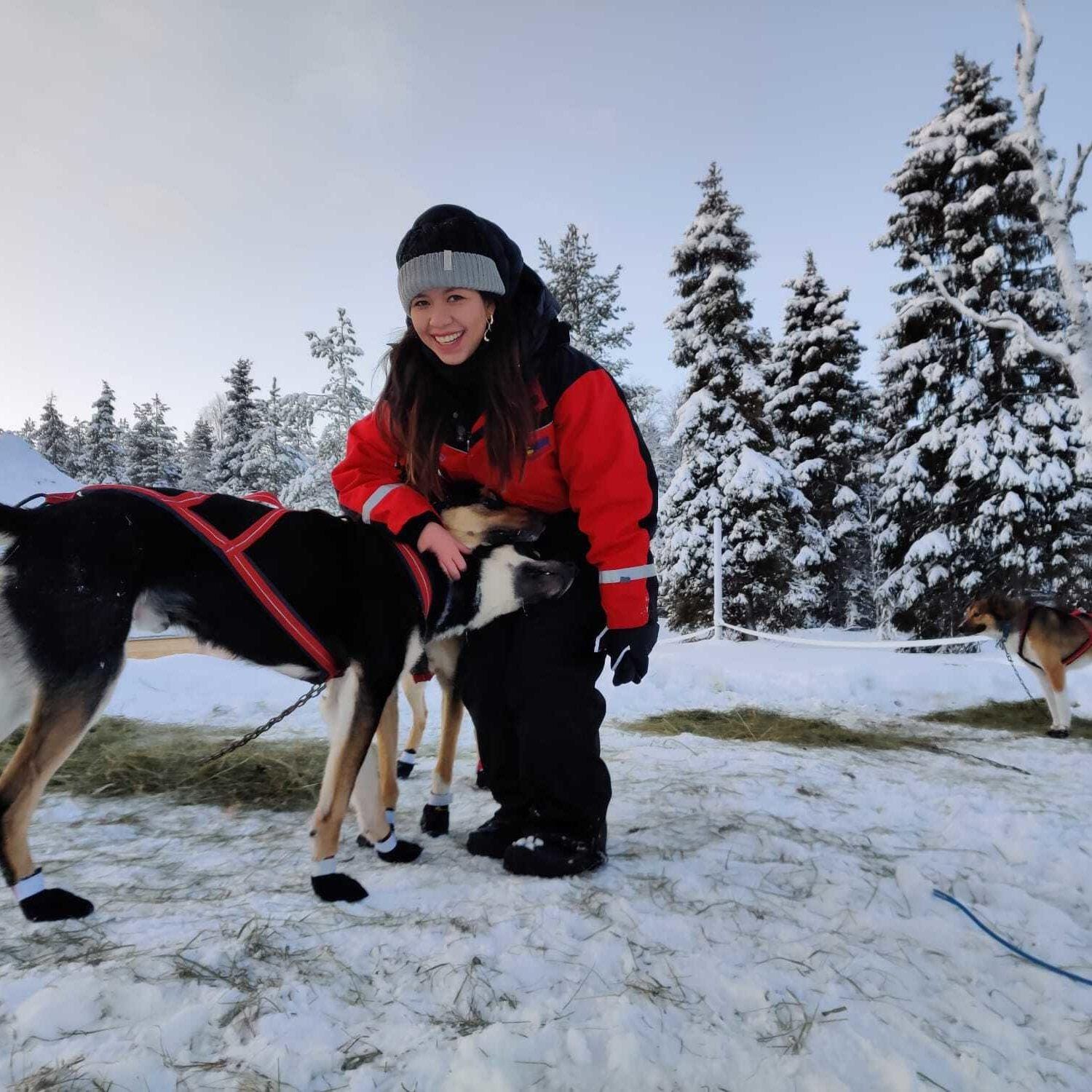 Yoselin with a husky dog in Lapland
---
Product Team
yoselin(a)fasolutions.com
+34 61 1216 999
Helsinki
Mahima Bhutani
"Hi! My name is Mahima. I am a new member of the Product Team in Helsinki and I'll be working as a User Experience (UX) Designer so I will be chatting a lot with everyone around to get their input.
Prior to FA, I was working at Scania in Sweden as a UX Designer & Researcher after earning a Master's degree in Human-Computer Interaction and Design (HCID) at KTH Royal Institute of Technology, Stockholm. Apart from having a bit of experience in design and UX, I have experience in web-based development which I gained while working as a Front-End Developer at Ericsson in India right after my Bachelor's in Computer Science. Talking about my tasks and role in FA, I will be focusing on enhancing the usability and user experience of the products by providing different perspectives, ideas, and designs whenever needed.
I spend my free time watching TV series, listening to music and now sketching. I love taking pictures, as well, because it helps me create memories that I can cherish forever."
---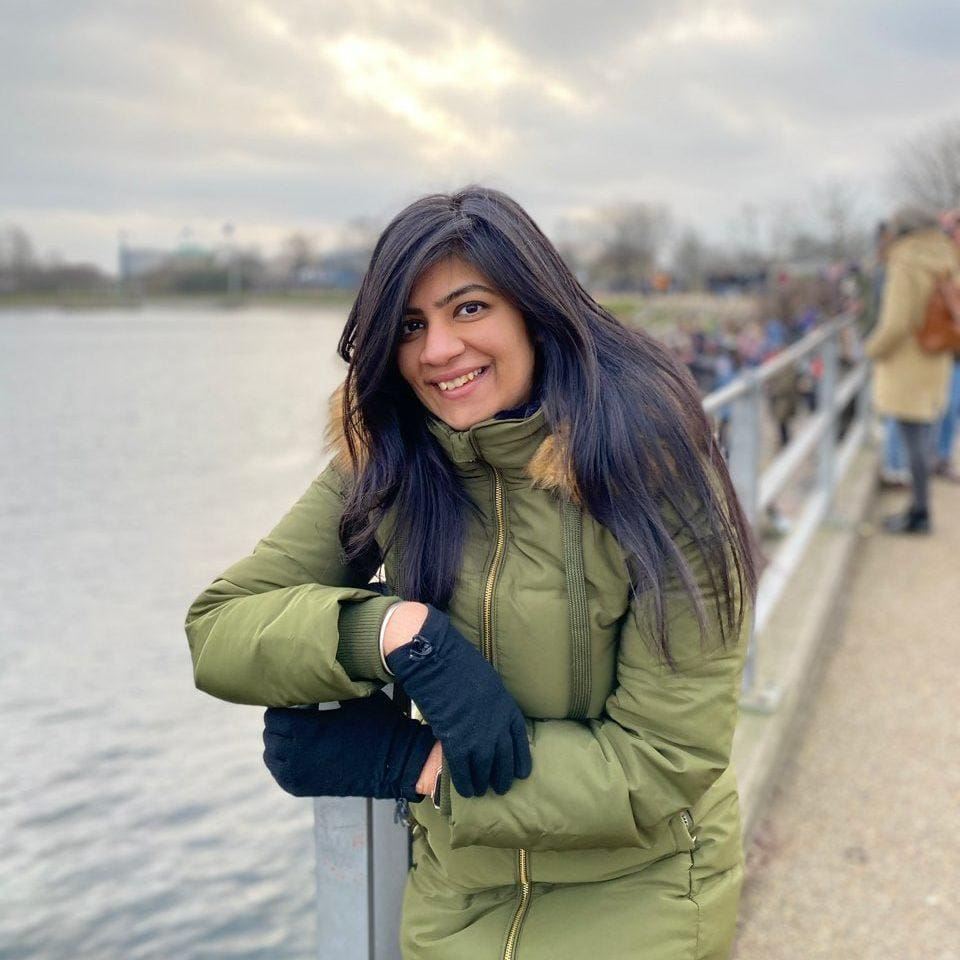 ---
Product Team
mahima(a)fasolutions.com
+358 40 610 6531
Helsinki
Connect with Mahima
Jakob Wistrand
"Hi there!
My name is Jakob Wistrand and I have been working at FA Solutions for a few weeks now as a Consultant in the Professional Services Team at the Stockholm office. I have a MSc degree in Industrial Engineering and Management (Electrical Engineering/Financial Mathematics) from the Institute of Technology at Linköping University. Since my graduation in June 2017 I have been working with portfolio monitoring and performance reporting at Digital Portfolio Control (former part of Wassum Group) in Stockholm. I worked closely with clients (implementation and support), helped the IT department with the development of the product, and streamlined and automated many reoccurring tasks using Python.
In my spare time, I enjoy playing the piano, listening to philosophy podcasts, and learning everything there is to know about cryptocurrencies/blockchain technology. I also have a great interest in classic fashion and never miss an opportunity to wear a tie with my newly polished shoes.
I look forward to learning more about the product we offer. The reason I joined FA is that you seem to be a fast-growing company where I can learn a lot and challenge myself with new, complex tasks. I hope that I, with my technical and creative abilities, can help FA come one step closer to reaching its goals."
---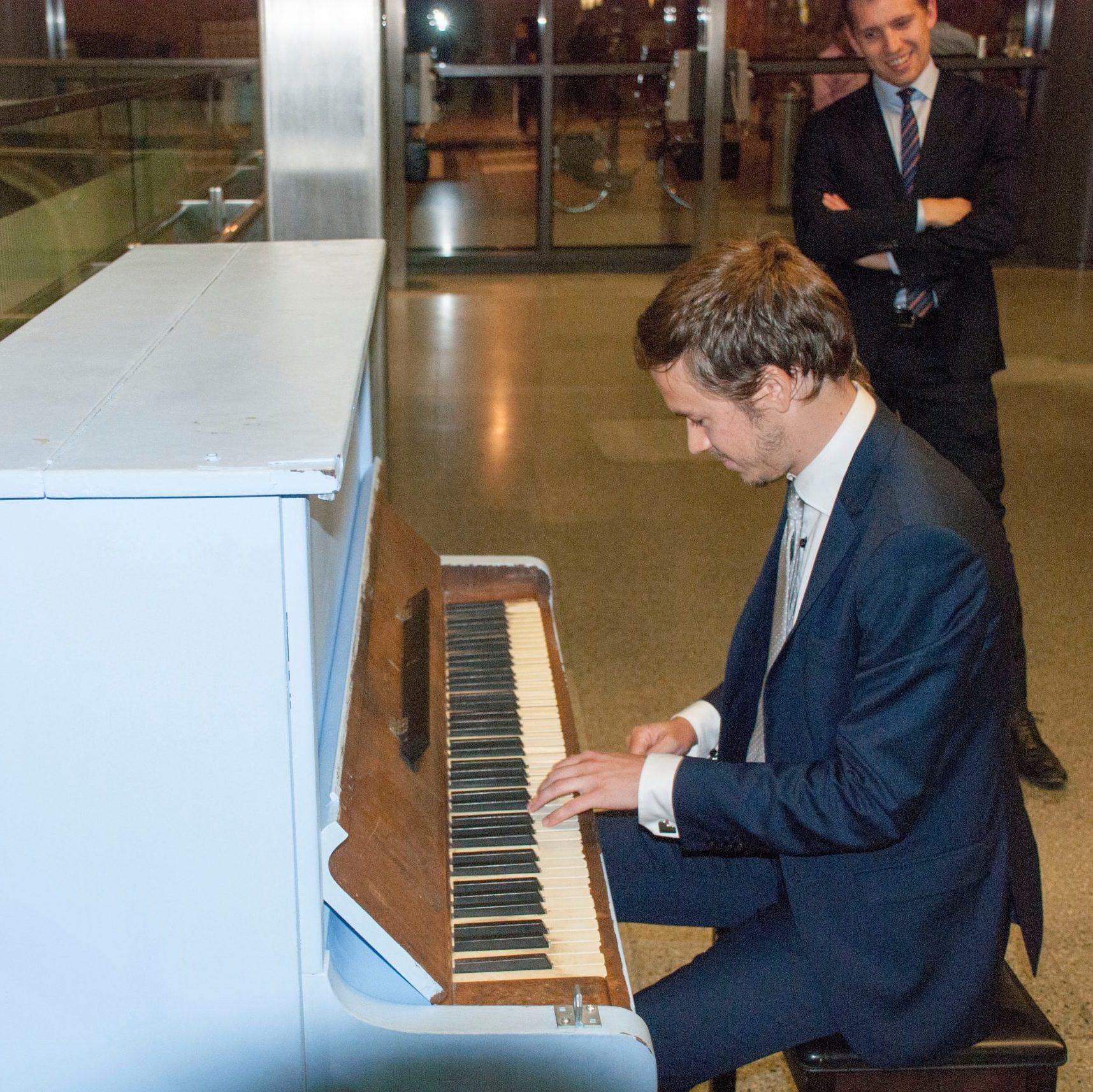 ---
Professional Services Team
jakob(a)fasolutions.com
+46 768 532 465
Stockholm
Connect with Jakob
If you wish to join our growing team, we always have a few positions open. Read more and apply on our Careers page!