Lamine and Ilmari joined the FA team in January, and now it is finally time to introduce them also here in our blog. They're telling you a bit about where they come from, what they're doing at FA and what kind of additional value they're going to bring to FA, so keep reading!
Lamine Benaissa
"I was born in Algeria and grew up in Kuwait. After that I spent 7 years studying in Bordeaux, France. Now I reside in Helsinki. I speak fluently English, French and Arabic.
Before joining FA Solutions, I was an entrepreneur for about three years helping Finnish SMEs in the ICT sector to develop their sales activities in the Middle East market. As an entrepreneur, you tend to chase something new without regard of how it will shift focus and cost time and effort on the long run. By joining FA Solutions I thought focusing on one specific product will allow me to achieve greater results on the long run. Also joining FA Solutions makes work more fun!
Currently I am helping FA Solutions expand their customers base in the Middle East and Gulf region market. Being used to a lot of change and challenges, I mainly appreciate the job because of its lack of routine. There is so much to do and you keep learning every day.
When it comes to hobbies I like travelling to different countries and discovering new cultures. I love watching movies and playing football summer and winter time. "
---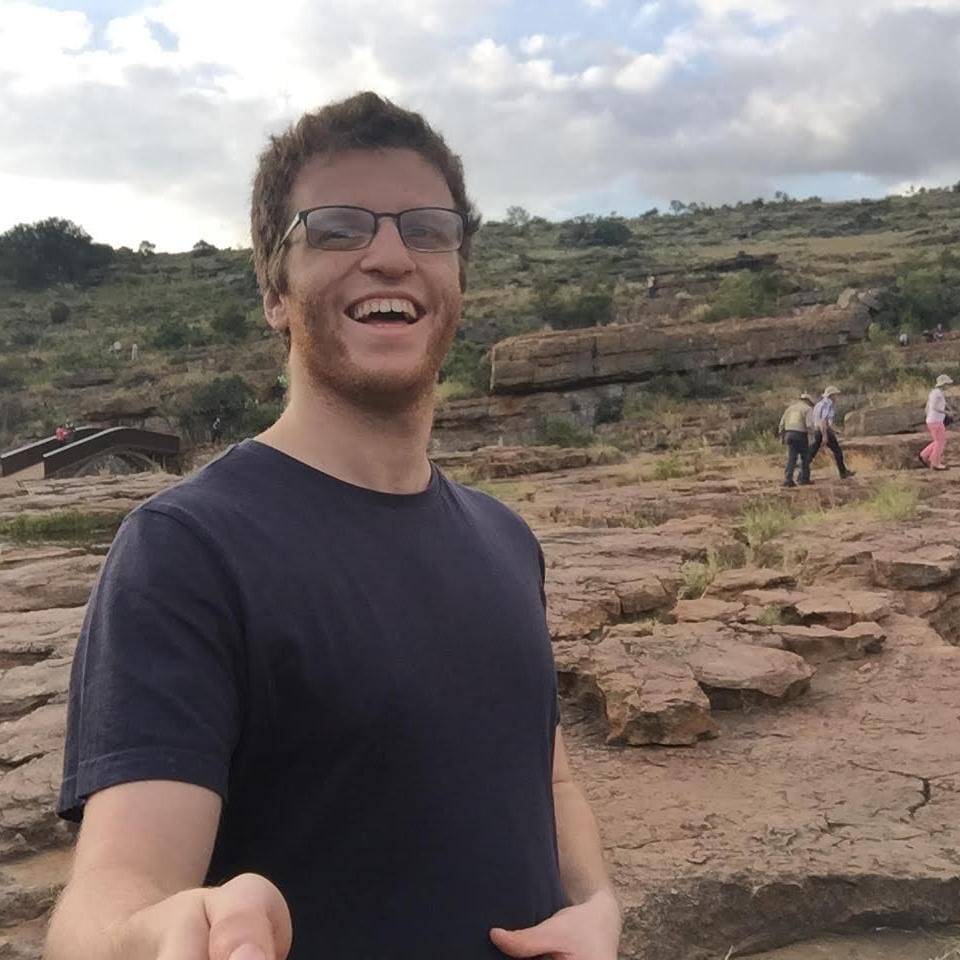 Lamine taking a selfie in South Africa
---
Sales Manager
lamine(a)fasolutions.com
+358 20 7940 737
Helsinki
Connect with Lamine
Ilmari Ahonen
"I'm joining the team from a bit further away from Jyväskylä, which locates in the central Finland, where I lived almost my entire life. University of Jyväskylä provided me Master of Business Administration in Information Systems Science, which included a variety of computer science skills with a business mindset. Half a year in the Netherlands as an exchange student was definitely the most awesome experience from that time.
Technical consultant is the role for me at FA Solutions and I'm keen to improve my knowledge of the financial field. I hope to richen the team with interest in business intelligence and analytics. Investing especially in stock markets has been a bit of a hobby for me during past few years and I'm sure that knowledge will be useful in my work at FA Solutions.
Speaking about hobbies, I like cooking, exercising in a gym or going jogging, travelling around the globe, and any kind of a vehicle. I sold my motorcycle two years ago and ever since I have been thinking about buying a new one. I follow actively a variety of different news sources and I'm interested in a huge amount of different areas and topics. I tend to think that new is always better."