To keep up with the growth here in FA Solutions, recruiting has been quite a word for the passed few months. Hereby we are introducing you the newest additions in the FA Team: two technical consultants in Helsinki and one senior consultant in Copenhagen. And since there is still some serious recruiting going on, you're allowed to expect even more introductions in the near future – so stay tuned for more!
Claus Bonde
"I love Finance and Technology, and those areas have been important part of my professional career. Born and raised in Denmark, my work life started in traditional Banking. As soon as I had the chance I became Investment Adviser, and had the responsibility for a portfolio of HNW Individuals. Dialogue, value added customer advice, risk profiling, trade execution, optimizing and re-balancing, while following the financial markets and securing high customer satisfaction was my life. I was responsible for training in tools and contact to market data suppliers. I always had new ideas for improvements for the "Head office" guys. They became tired of me – and hired me! Last 9 years I have worked with international business development within Investment, Wealth Management and Private Banking developing Best in Class Adviser and Client tools, services and concepts.
I studied Graduate Diploma in Business Administration on Copenhagen Business School and am Certified Project Management Associate (IPMA-D).
At FA Solutions my responsibilities are consulting and project managing. I believe my 20 years of experience in Nordic Banking, financial planning, Business development, project management, legislation, my interest in technologies, my focus on customer needs plus strong background and network will benefit FA Solutions in the exciting journey the years to come – and empower clients through better overview in a cool tool, of course."
---
Senior Consultant
claus(a)fasolutions.com
+45 25320393
Copenhagen
Jan Welti
"I have a background in particle physics and I am in the process of making finishing touches to my PhD thesis about measurements done at the LHC-collider at CERN. After high school I started university studies in physics and after a summer traineeship at CERN in Geneva, Switzerland in 2009 I specialised in particle physics. I have been interested in investing and the financial markets as well as technology for as long I can remember, so a shift into FA felt natural at this point. Programming, statistics, mathematics and problem solving have been in the spotlight in both careers. I also have experience from ice cream sales and as technical support for a small internet service provider in the Helsinki region.
Most of my life I have spent in Helsinki and the countryside just outside Helsinki, but I have some Swiss roots from my father's side. In my spare time I like to go to the cinema, spend time with friends and to travel around the world. I also love cooking and baking and I grow some wonderful chili peppers on my windowsill. I'm a morning person and love waking up early to have a cup of coffee and get some exercise done before work.
At FA I'm working with programming and other technical tasks related to customers' needs. I'm eager to learn more about the technologies behind the system and to work hard to help our customers get the solutions they need."
---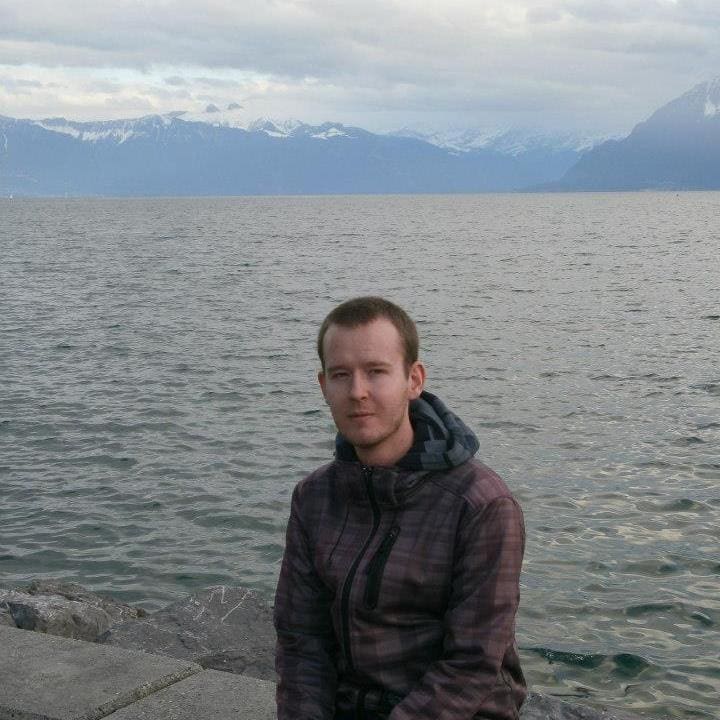 Jan in Lausanne, Switzerland
---
Technical Consultant
jan(a)fasolutions.com
+358 40 8424406
Helsinki
---
Lauri Lietzen
"My educational background is in IT engineering, but I also have a history of working in the banking industry for four years. Since 2003 I've been working in IT (programming, servers, network, to mention a few), from which the last four years as a solo entrepreneur. I actually knew Hannes, the Chairman of the Board in FA Solutions, already from my banking career, and we've had discussions already years ago that there could be some IT projects in FA for me.
Finally, during the last autumn, the accelerating growth of FA caused a need for recruiting, and that's how we started our discussions with Hannes again, and finally I ended up working for FA as a technical consultant. For me this is a great opportunity for new challenges, since as a solo entrepreneur I wasn't always able to take as big projects as I would've wanted – but that's possible now when working in FA. Basically my tasks include working with different kinds of customer related projects: processes, reports and integrations.
Besides spending time with my family and friends, I do multiple sports: going to gym, playing tennis, snowboarding, wakeboarding… The best time of the year is spring when I can finally take my motorcycle out and hit the road!"
---
Technical Consultant
lauri(a)fasolutions.com
+358 40 557 1477
Helsinki