We are very proud to announce that we have signed new partnership agreements with several brilliant organizations across the globe. Cooperation with BONART Financial Performance and Huki Group – Value-Added Resellers (VARs) from Switzerland and Kenya respectively – would give FA a chance to expand the offering further globally. Collaboration with Roaring, a leading company within customer data industry, will help FA Solutions stay competitive and compliant by delivering accurate customer data.
We are very thrilled about these partnerships as they bring us a step closer to automating and accelerating wealth management workflows to help the industry take a step forward.
BONART is an independent Swiss advisory and execution firm. Its strength is in providing unparalleled access to funding as well as promoting sponsored innovative investment products. It anticipates that with the digitalization of the investment supply chain, the solutions offered by asset managers and private banks will look substantially different from how they look today.
To capitalize on these opportunities, BONART built a new business model based on its team's passions for creating innovative finance structures, a deep personal network, and a drive to deliver simple but profoundly practical solutions. «FA Solutions is a great gift for us to combine all of the above», comment the partners at BONART.
In a partnership agreement with BONART, the last was granted the right to represent FA Solutions in the German-speaking countries, particularly Switzerland.
"We have checked almost all cutting-edge software platforms as a service to enable us to take care of all investment management deals and engagements in one platform. We found FA Platform to be the ultimate solution mostly because it is always accessible in any device. In discussions with their management, we realized that the platform is not only the best fit for us, but to the entire group of active experts in the financial services industry. This partnership is a win-win case for all of us, and especially for the delighted customers,"Dr. Boaz Barack, CEO & Founder BONART Financial Performance Ltd.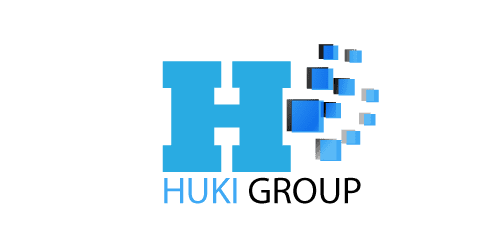 Founded in 2018, Huki Group is a pioneering world-class software, hardware and IT solution provider delivering superior and client-centric solutions with a successful track record. Huki Group prides itself on a wide network of international partners who together bring the best product for local and global customers. Since its founding, Huki is set to become a leader in providing software in Enterprise Resource Planning (ERP), cloud computing, business process excellence, network management, cybersecurity, talent management and investment management industries.
The partnership between FA Solutions and Huki Group would expand Portfolio Management solutions offering in Africa. Huki will act as a VAR of FA platform in the African market and specifically in Kenya.
"The financial industry in Africa and especially in Kenya is rapidly changing. Companies are looking for superior software products to replace obsolete systems. As an IT solutions provider, it is our work to bring to the market the most flexible, reliable and up-to-date software for the financial industry. When we reached out to FA, we received an instant reply which cemented our belief that they would quickly solve asset, fund and investment management needs for our customers. As a partner, we are looking beyond financial benefits – to building lasting business relationships between African and international software providers like FA Solutions,"Samson Waithaka, CEO, Huki Group
---

---
In our cloud-based software FA Platform, you can manage all your data on one platform, on any device. We are now initiating collaboration with Roaring and integrating their API services into FA Platform to automate the collection of company and customer information. Thanks to this, the customer experience will be smoother, faster, and safer!
Roaring was founded in 2016 and is already a leading company within customer data for persons and organizations. Roaring helps businesses stay competitive and compliant by delivering accurate customer data through modern and effective APIs, web applications, and monitoring services.
"Efficiency, reliability, and flexibility – this is what FA Solutions is so warmly appreciated for. Thanks to our similar values and focus, Roaring and FA Solutions are starting this valuable partnership. I am excited to work together towards enabling growth and development of the modern business!"says Pål Ljungberger, CEO Roaring.
If you want to hear more about partnership opportunities with FA Solutions,
visit our Partner Page or contact us directly.