While cost pressure is still an important issue in the financial industry, automatisation becomes a critical requirement in the wealth management business. Instead of focusing just on cutting costs, an asset manager can actually go forward with their business by utilising modern tools and automatisation.
On Wednesday last week our Helsinki office had a remarkably busy morning as the place was full of seminar guests. It was time for the third seminar of our seminar series in Nordics, and it attracted a variety of bigger financial institutions like Nordea, SEB, Handelsbanken, FIM, and Aktia Bank; independent asset managers such as JAM Advisors and Zenito; and FinTechs like AREX.
The morning was kicked off with coffee and light breakfast, after which we started the seminar. During the presentations there was also lively discussion on robo-advisory and automation. In addition to our review on these topics, the audience was also actively asking MiFID II related questions and how to build a robo advisory from the business and user experience point of view. Later on we will also go further in these topics here in our blog.
In the demonstration we showed how to simultaneously rebalance multiple portfolios against their model and create trade orders in order to reach the balance. After this first step, trade orders were bulked and sent seamlessly to Infront for execution. As it was seen, trades can either be executed immediately through the selected broker, or trades can still be adjusted in Infront before the execution. After execution, trade information was transferred back to FA and further distributed automatically to client portfolios. Everything in less than 10 minutes!
Our warmest thank you for the active participation. Currently we are planning to have still one similar seminar session in Copenhagen, so please follow our channels to save the date as soon as it is announced.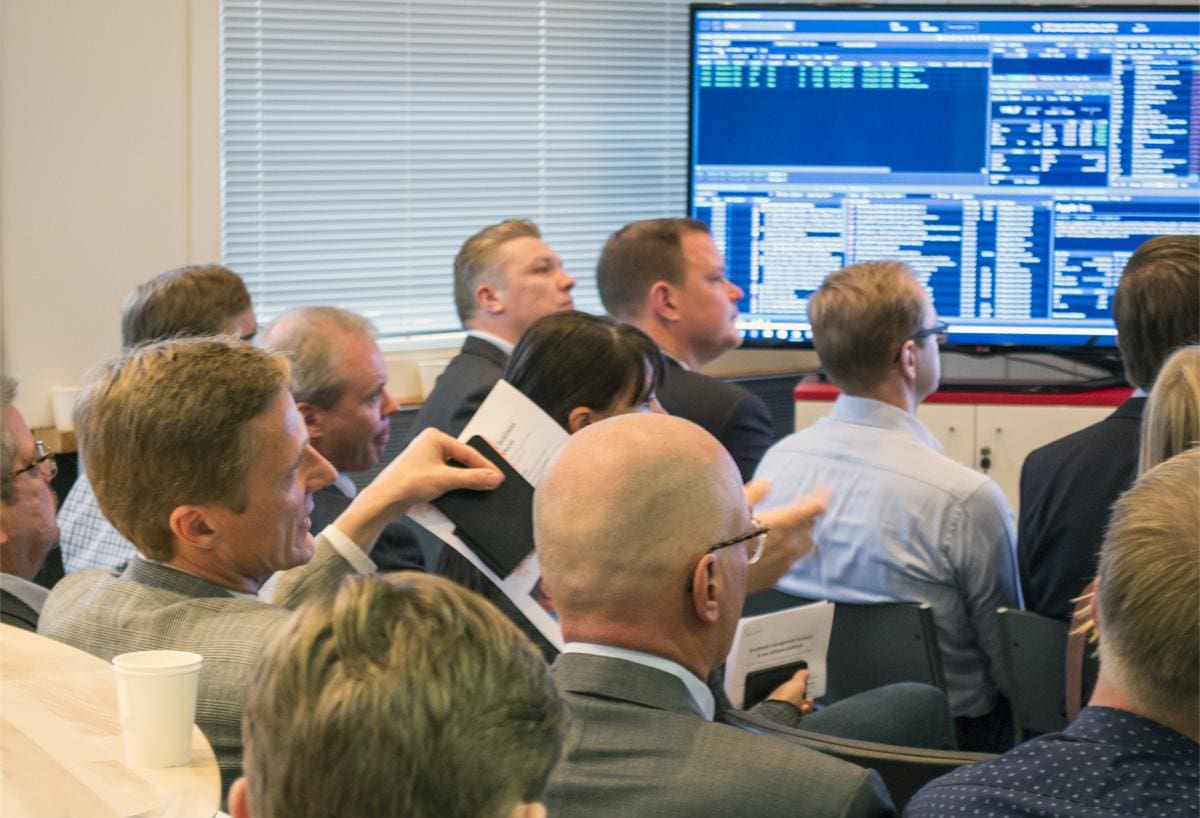 ---
If you wish to learn more on the topics, please leave your email address and we will be in touch.
[contact-form-7 id="2228″ title="Tell me more wide"]