Last Tuesday we held a breakfast seminar on Robo Advisory and trading automation in Stockholm with 60 participants. We received great interest in the event from the asset management industry, which we believe to be a sign for changes coming in the industry.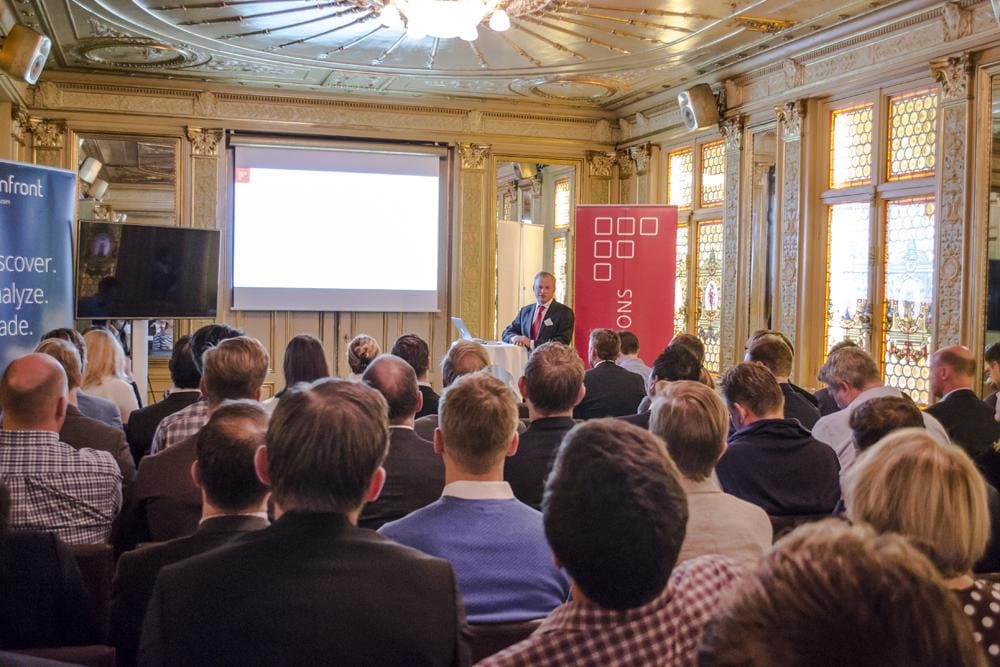 After a short introduction, Ulf, the CEO of one of our robo advisory clients took the stage. First he concentrated on the differences between traditional advisors and robo advisors. Ulf also demonstrated how their robo advisory service actually works, and what role FA Solutions has in it. He presented his thoughts on the key factors of future success and what the necessities are for effective digital investment advisory. Last but not least, some ideas were thrown in for the future: What will the banking and investment advisory industry look like in 2020?
After the first presentation, Richard and Ann-Kristin from us at FA Solutions took the stage with Magnus from Infront, the trading and market data provider. They introduced our collaborative automated trading solution to the audience. Richard demonstrated what he described to be "the heart and lungs" of robo advisory and discretionary asset management: model portfolio management and rebalancing with automated trade order execution, the latter through a seamless interface with Infront.
A number of model portfolios were rebalanced versus their model, and trade orders were created in order to reach balance. The trade orders were then sent to the market for execution via Infront that funnels the orders to the correct broker. When done, the orders were sent automatically back to FA, where they became transactions that automatically updated all the client portfolios. All in less than 10 minutes!
---
Interested to know more? Just leave your email address and we'll be in touch!
[contact-form-7 id="2228″ title="Tell me more wide"]