Spring time is always busy here in the Nordic countries: increasing amount of daylight and warm weather brings people back to life, and everyone wants to spend time with their friends and colleagues before the summer vacations. We have also felt the activity by arranging and participating in a series of occasions.
As we just couple of months ago announced the moving of our Helsinki office, it was time for our housewarming. People enjoyed the view from our roof terrace while eating delicious hot dogs from the street food bar. Later in the evening we got to hear some live music when the band was performing. ABBA covers were ultimately the key to get the party started!
---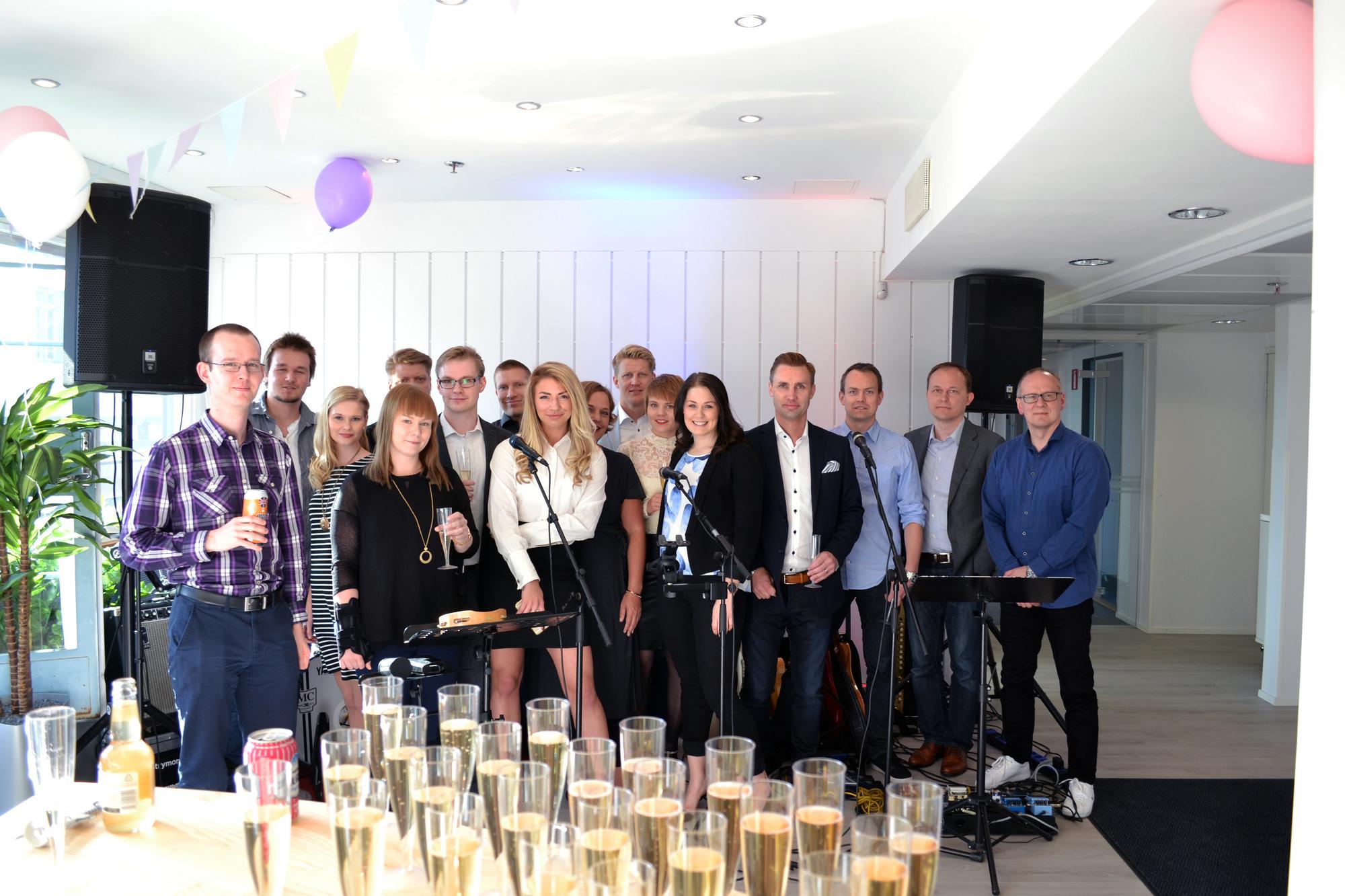 Almost the entire crew of our Helsinki office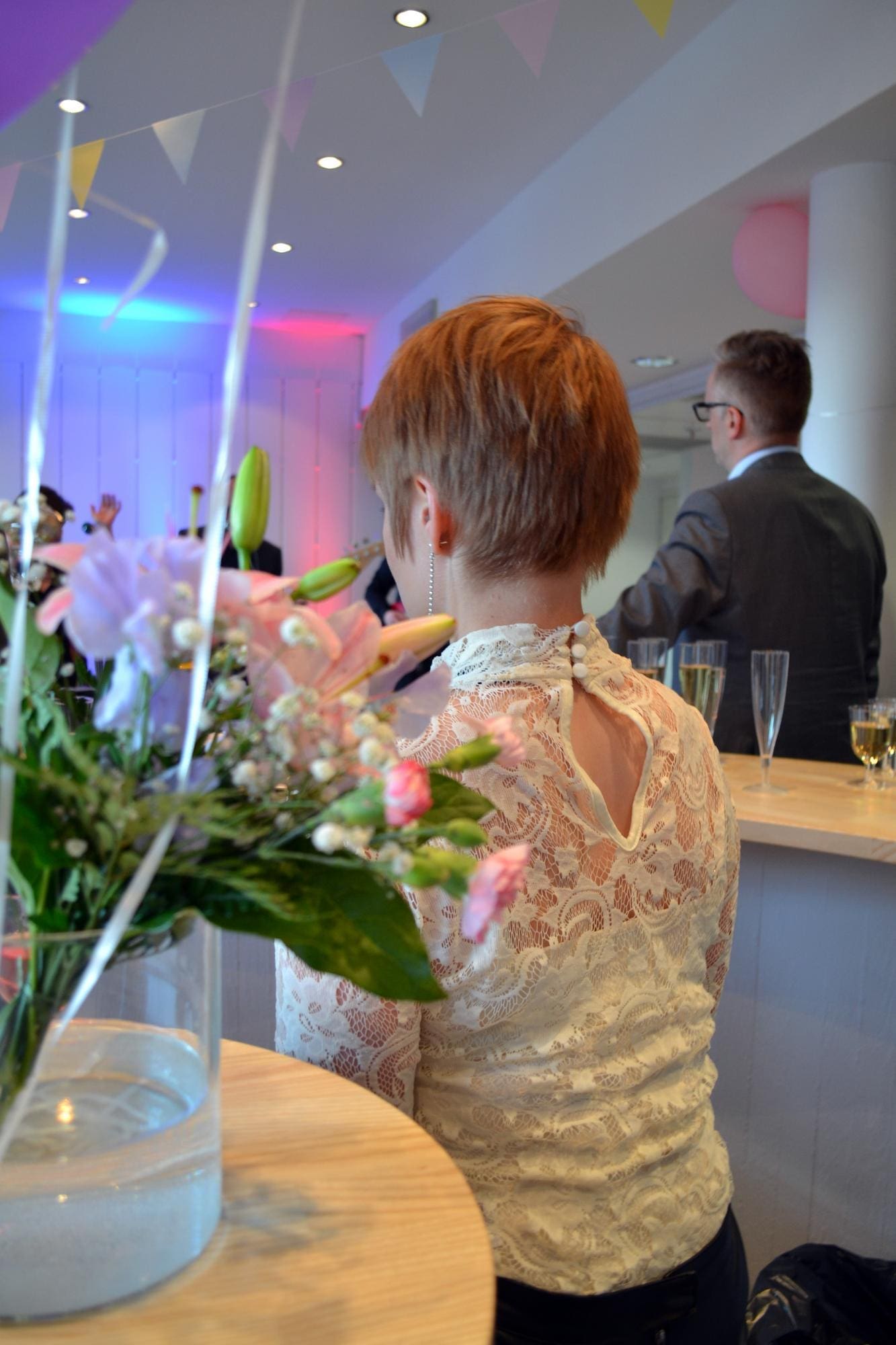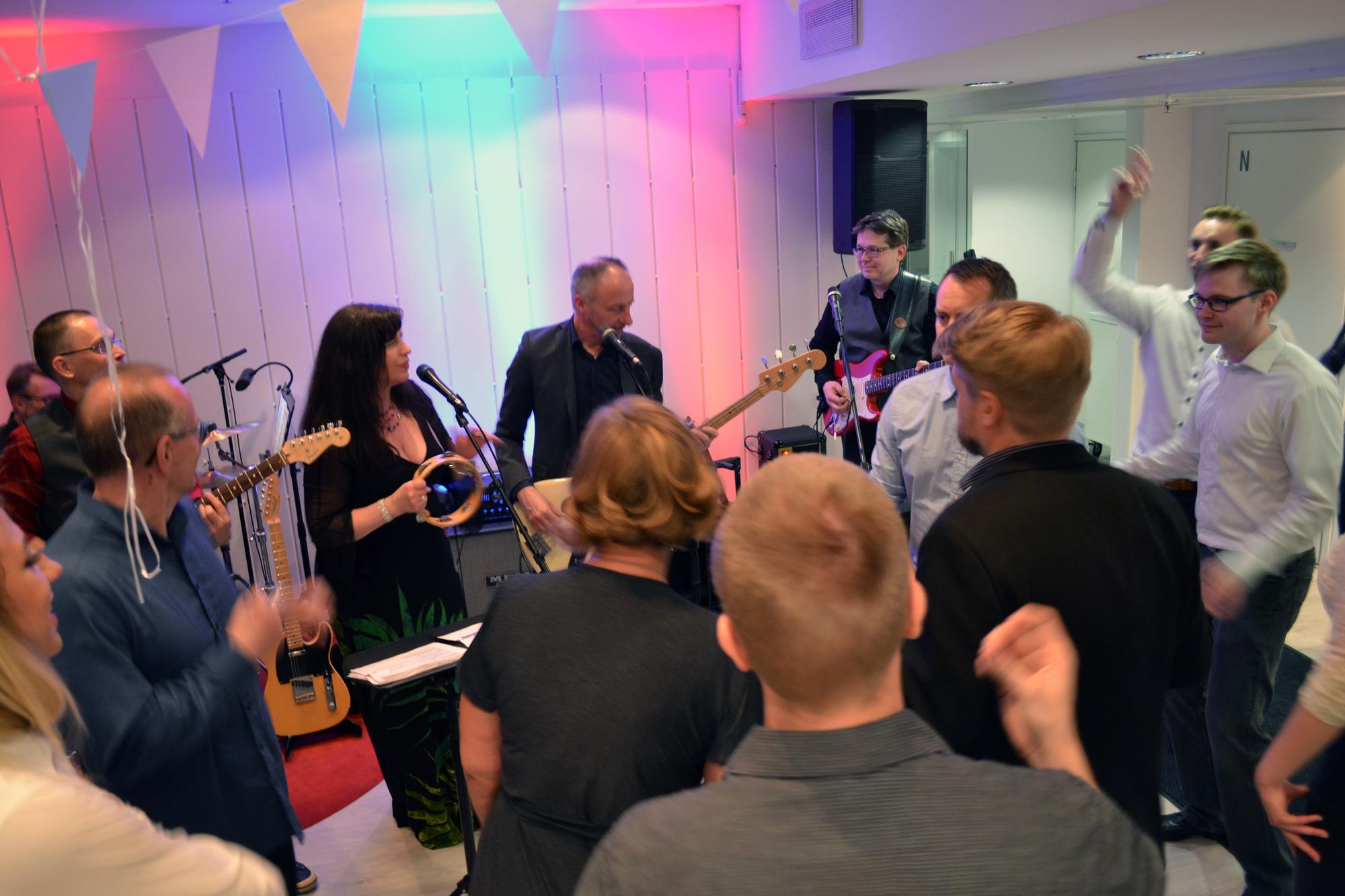 ---
A couple of days after the housewarming in Helsinki, it was time for an after work event in Stockholm. Around 50 people gathered on the beautiful S/S Motala Express to enjoy the incredibly warm spring evening. Participants had cheerful discussions with old and new friends and colleagues while enjoying finger food and live music played by an acoustic trio.
---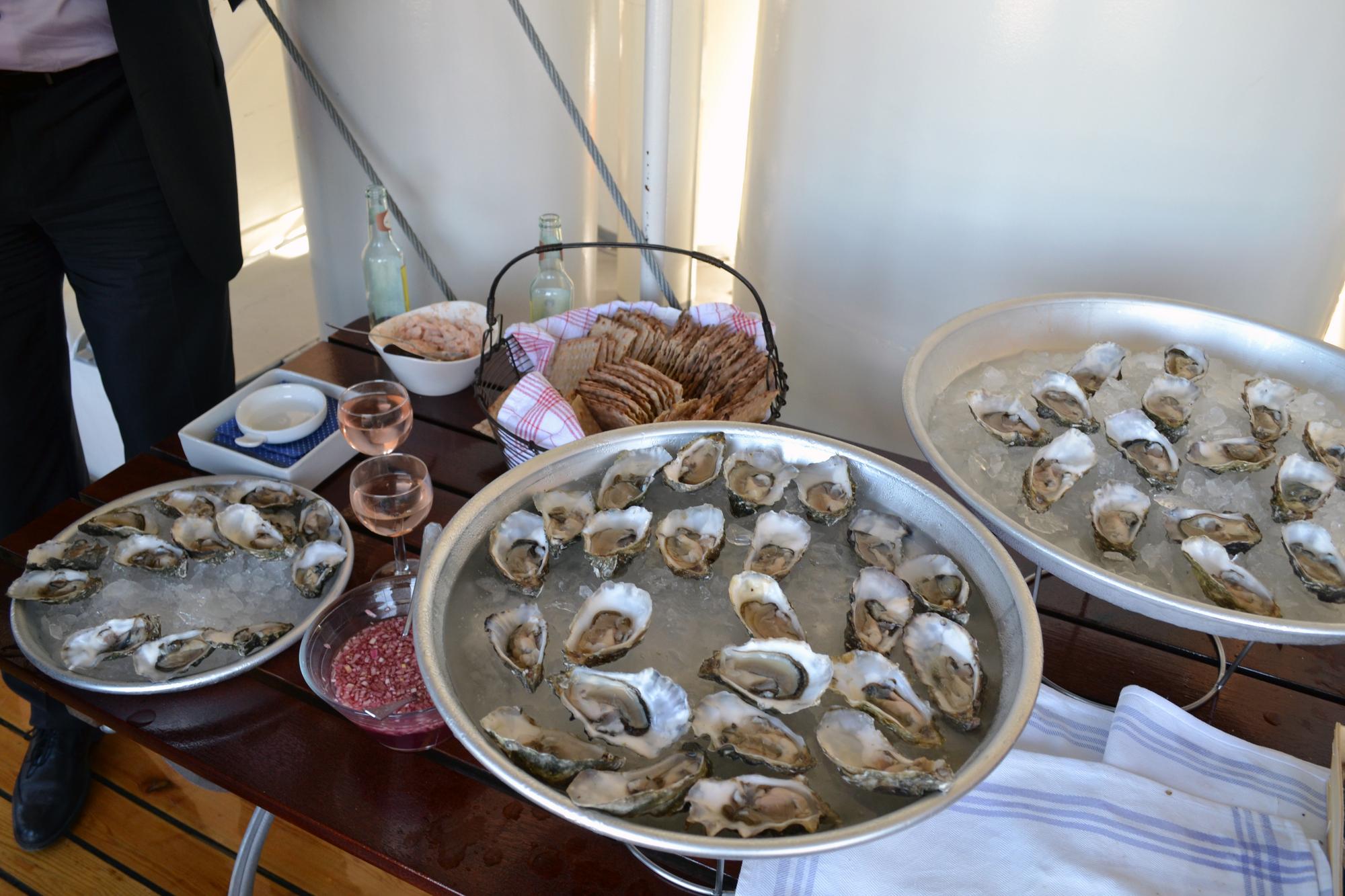 Oysters waiting for eaters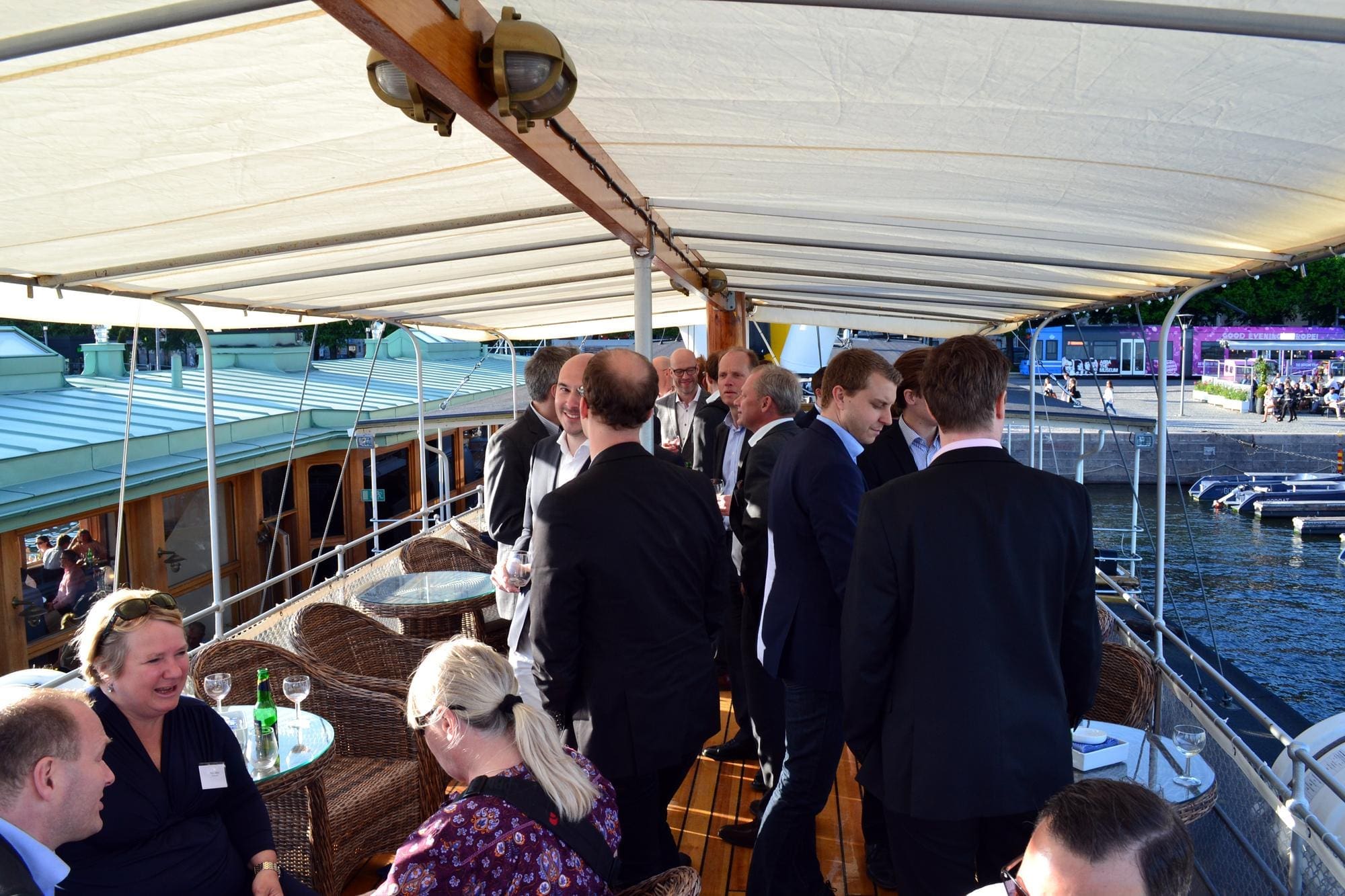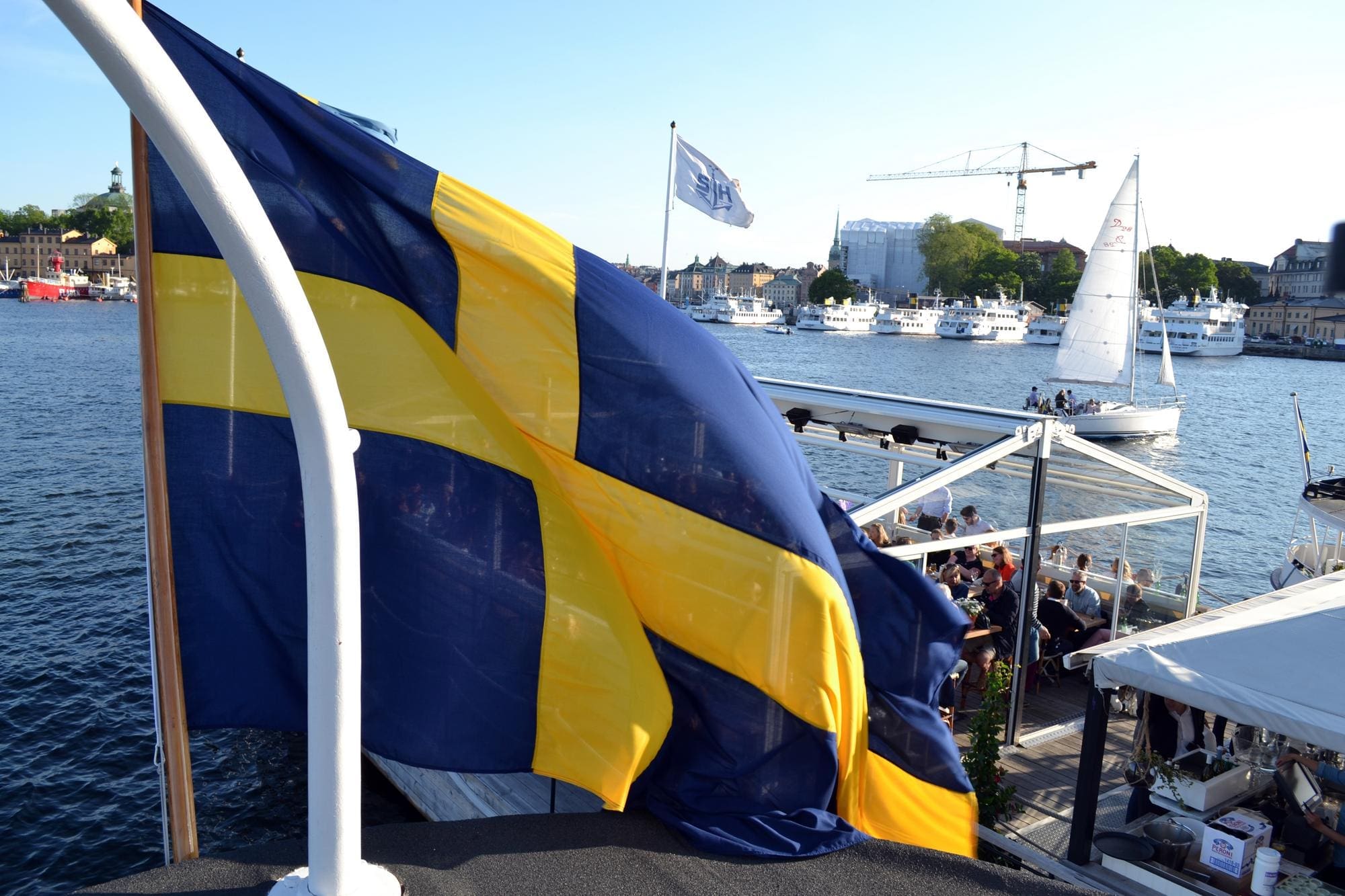 ---
Last but not least, we have participated in some more formal conferences as well. The 4th Stockholm Philanthropy Symposium was arranged this spring, where we were present. In addition, just a couple of days ago, the Money16 event was happening in Helsinki, setting the scene for tomorrowland of banking ecosystem and painting the steps for the future co-operation in financial ecosystem. Our partner and Chairman of the Board Hannes Helenius was one of the speakers at the event. You can almost feel the hype in the pictures and tweets below!
---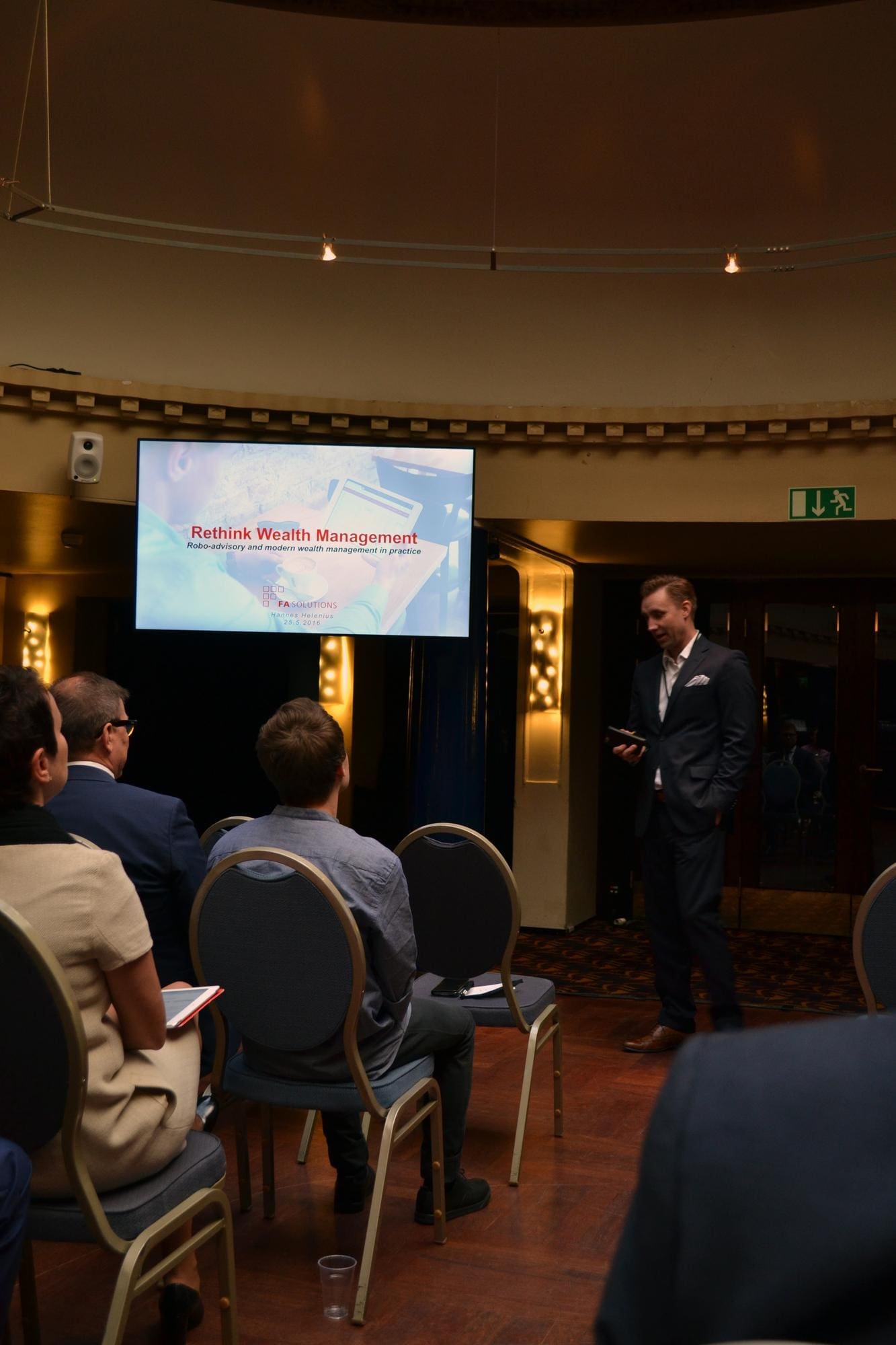 ---
Stay tuned for upcoming events by registering to our newsletter!