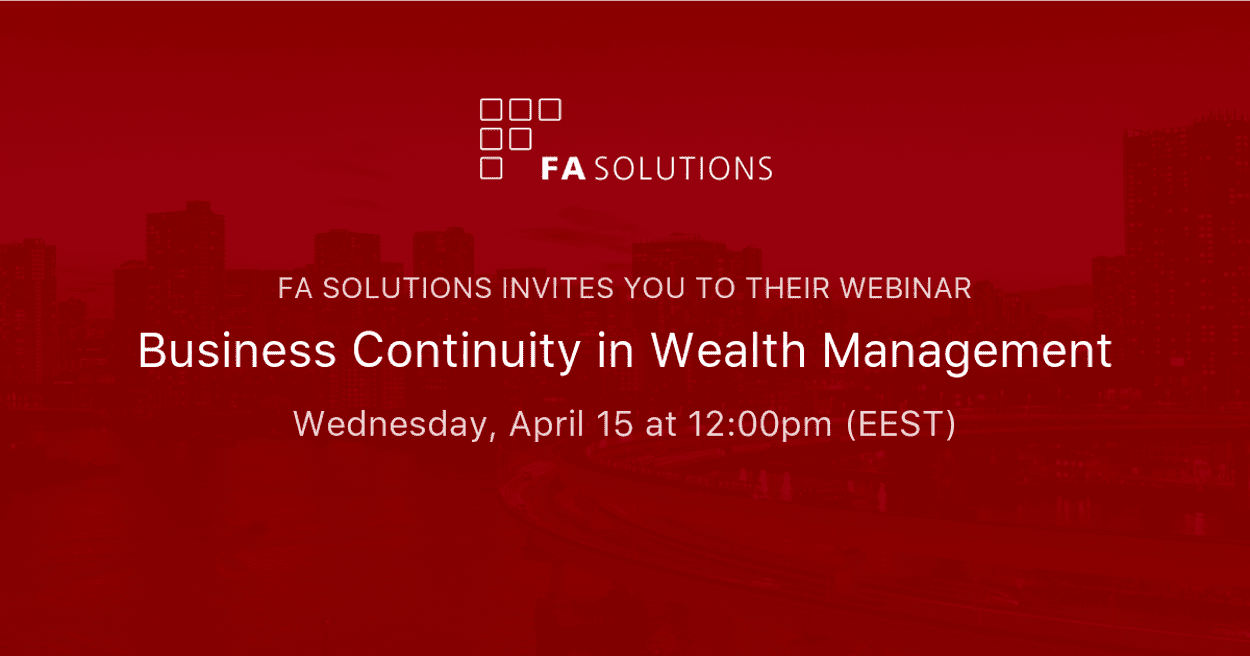 Business Continuity in Wealth Management webinar
Live webinar (register at the bottom of this page to get access to the webinar room)
15 April 2020, 10:00-10:45 BST
CxO, Managing Director, Head of Back Office, Head of Middle Office, Risk Manager, Compliance Officer, Reporting Manager, Accountant, Controller, Portfolio Analyst
---
FA Solutions would like to invite you to the first of our webinar series starting with a conversation on Business Continuity in Wealth Management. Drawing from our insights and 20 years of experience serving the Wealth Management sector, we will discuss how firms in the industry can best adapt to long-term disruptions. Areas of discussion will include:
Remote work and cloud technology
Management of illiquid assets
Future of fixed cost allocation
Business continuity plans
Please register using the form below. If you have any issues or questions, feel free to contact Mohamed Rahmatalla.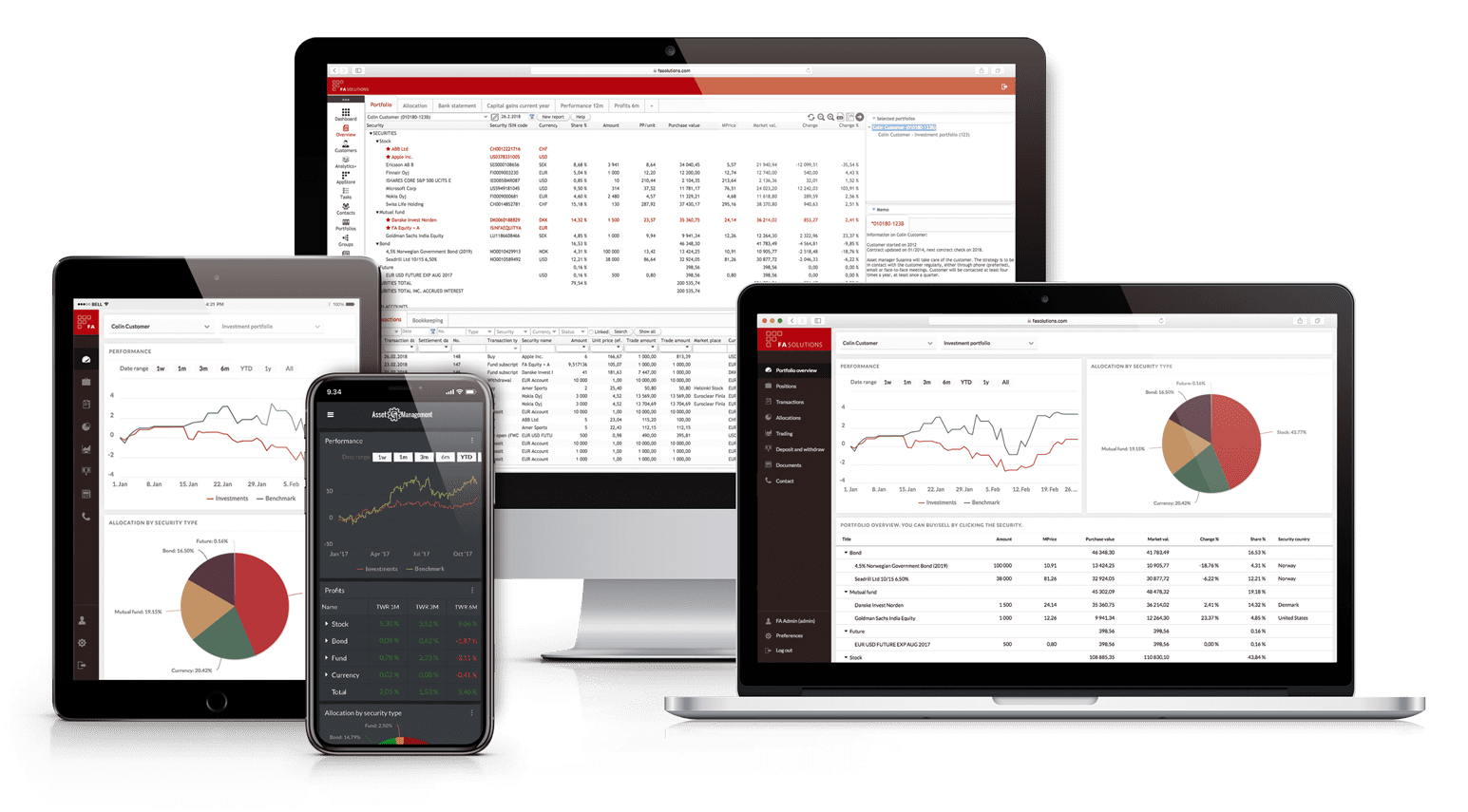 ---
---
---
96 Kensington High Street
London W8 4SG
+44 20 3667 8855
uk@fasolutions.com
Grev Turegatan 5e
114 34 Stockholm
+46 8 410 10 410
stockholm@fasolutions.com
Eerikinkatu 28
6 & 8 floors
Helsinki FI-00180
+358 20 7940 760
sales@fasolutions.com
Contact
Mohamed Rahmatalla
+44 7515 40 8669
mohamed(a)fasolutions.com
2020-04-15 10:00:00
2020-04-15 10:45:00
Europe/London
Business Continuity in Wealth Management webinar
FA Solutions
https://app.livestorm.co/fa-solutions/business-continuity-in-wealth-management/live
Mohamed Rahmatalla
mohamed@fasolutions.com
---