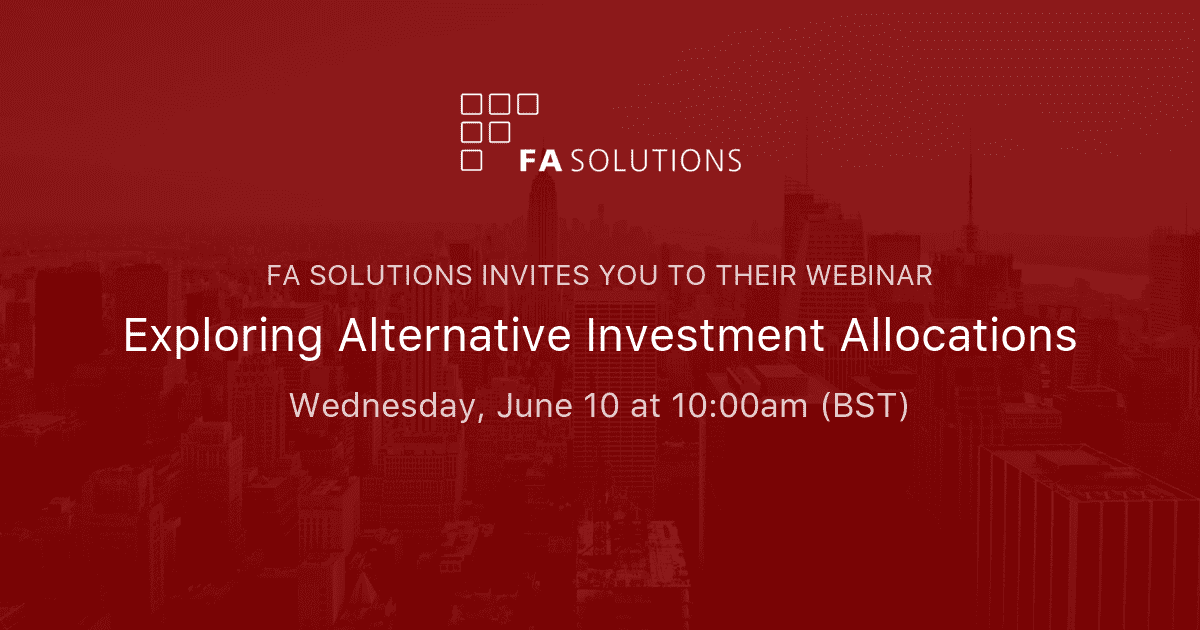 Exploring Alternative Investment Allocations
Live webinar
10 June 2020, 12:00-12:45 EEST
CxO, Managing Director, Head of Back Office, Head of Middle Office, Risk Manager, Compliance Officer, Reporting Manager, Accountant, Controller, Portfolio Analyst
---
FA Solutions invites you to a live webinar on Exploring Alternative Investment Allocations as part of our FA Talks series. Drawing from the insights of our guest speakers, we will discuss how family offices can value alternative assets and how they are used to generate long-term returns.
Areas of discussion will include:
Private equity and debt investments
Art and assets of passion
Structured products
Optimising asset allocation
Please register using the form below. If you have any issues or questions, feel free to contact Andreas Ullsten.
---
---
---
96 Kensington High Street
London W8 4SG
+44 20 3667 8855
uk@fasolutions.com
Grev Turegatan 5e
114 34 Stockholm
+46 8 410 10 410
stockholm@fasolutions.com
Eerikinkatu 28
6 & 8 floors
Helsinki FI-00180
+358 20 7940 760
sales@fasolutions.com
Contact
Andreas Ullsten
+46 733 83 23 83
andreas.ullsten(a)fasolutions.com
2020-06-10 12:00:00
2020-06-10 12:45:00
Europe/Helsinki
Exploring Alternative Investment Allocations
FA Solutions
https://app.livestorm.co/fa-solutions/fa-talks-exploring-alternative-investment-allocations
Andreas Ullsten
andreas.ullsten(a)fasolutions.com
---