FA After Work på S/S Motala Express
S/S Motala Express, Ångbåtsbryggan, Strandvägen 18, Kajplats 18, 114 51 Stockholm
Torsdag 16 maj 2019
17:00-20:00
---
Vi bjuder traditionsenligt på lättare tilltugg och dryck samt ett lättsamt och trevligt tillfälle
att umgås ombord på detta ångfartyg från 1895. Notera att fartyget kommer att ligga förtöjt hela kvällen.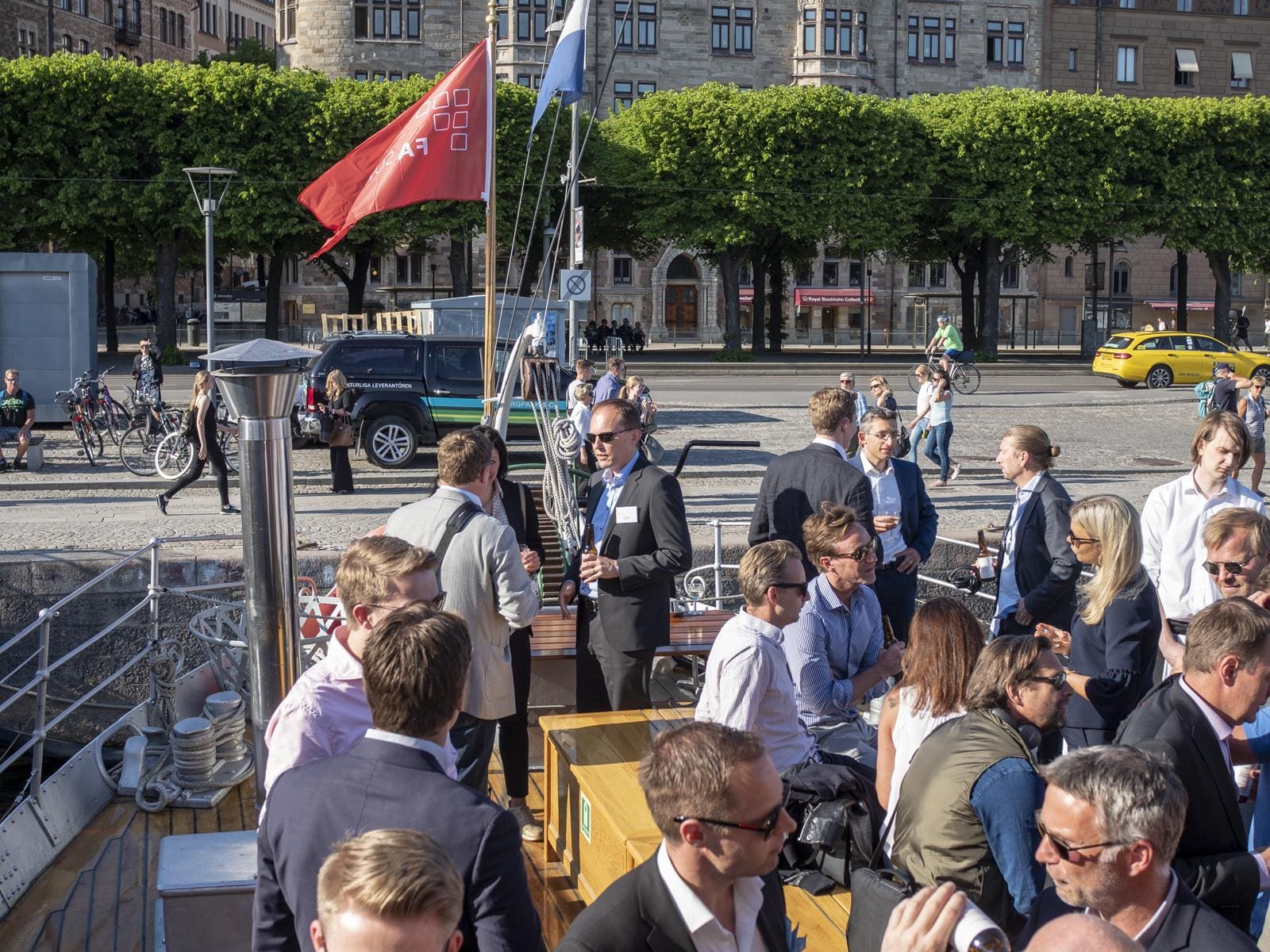 FA Solutions Ltd is a leading Nordic FinTech company. The FA Platform is used by Banks, Asset & Fund Managers, Pension Funds, Family Offices and Institutional Investors such as municipalities and large-scale foundations. FA Solutions has been recognised as one of Top 10 Most Trusted Asset & Wealth Management Solution Providers.
Välkommen!
---
Venue
S/S Motala Express, Ångbåtsbryggan, Strandvägen 18, Kajplats 18, Stockholm
Contact
Elena Lundaeva
+358 401 918 840
elena.lundaeva(a)fasolutions.com
Strandvägen 3, 6th floor
11451 Stockholm
+46 8 410 10 410
2019-05-16 17:00:00
2019-05-16 20:00:00
Europe/Stockholm
FA After Work på S/S Motala Express
FA Solutions
S/S Motala Express, Ångbåtsbryggan, Strandvägen 18, Kajplats 18, Stockholm
Elena Lundaeva
elena.lundaeva@fasolutions.com
---