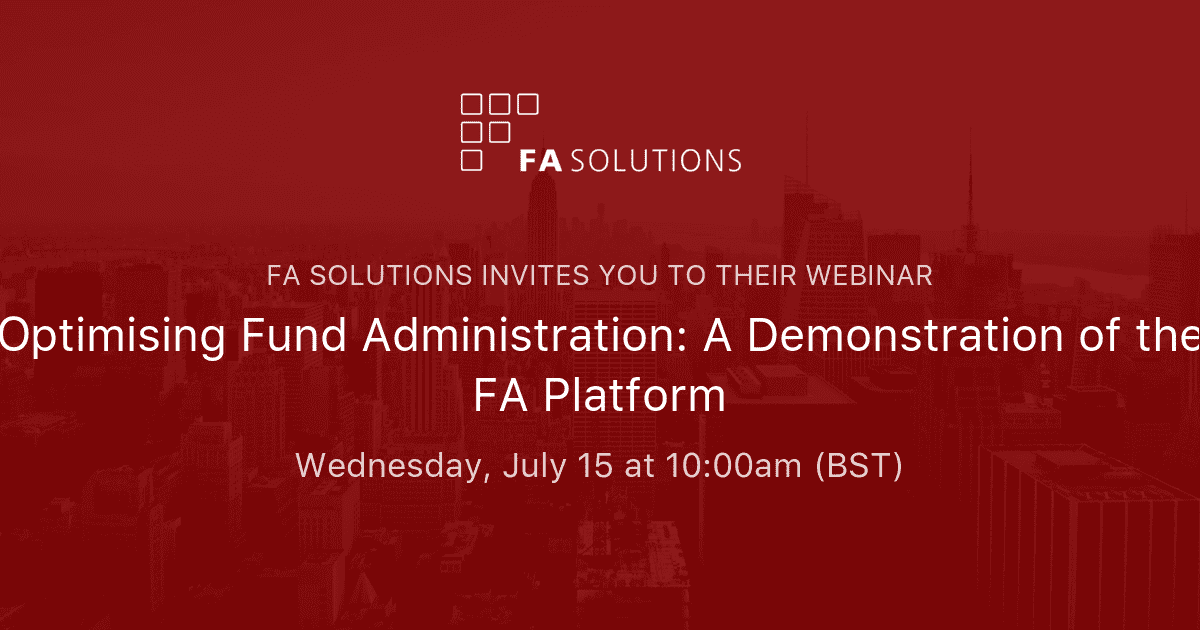 Optimising Fund Administration: A Demonstration of the FA Platform
Live webinar
15 July 2020, 10:00-10:30 BST
CxO, Managing Director, Head of Back Office, Head of Middle Office, Risk Manager, Compliance Officer, Reporting Manager, Accountant, Controller, Portfolio Analyst
---
FA Solutions invites you to an online demonstration on how asset managers and management companies (ManCos) can best optimise fund administration using the FA Platform. Drawing from the testimonies of the FA community, we have helped clients automate key tasks during times of volatile asset flows and increased regulatory scrutiny.
Demonstration topics:
Fund subscriptions and breakdown by advisor
NAV calculation
Asset flow
Reconciliation
Pre-trade limit checks
Please register using the form below. If you have any issues or questions, feel free to contact Mohamed Rahmatalla.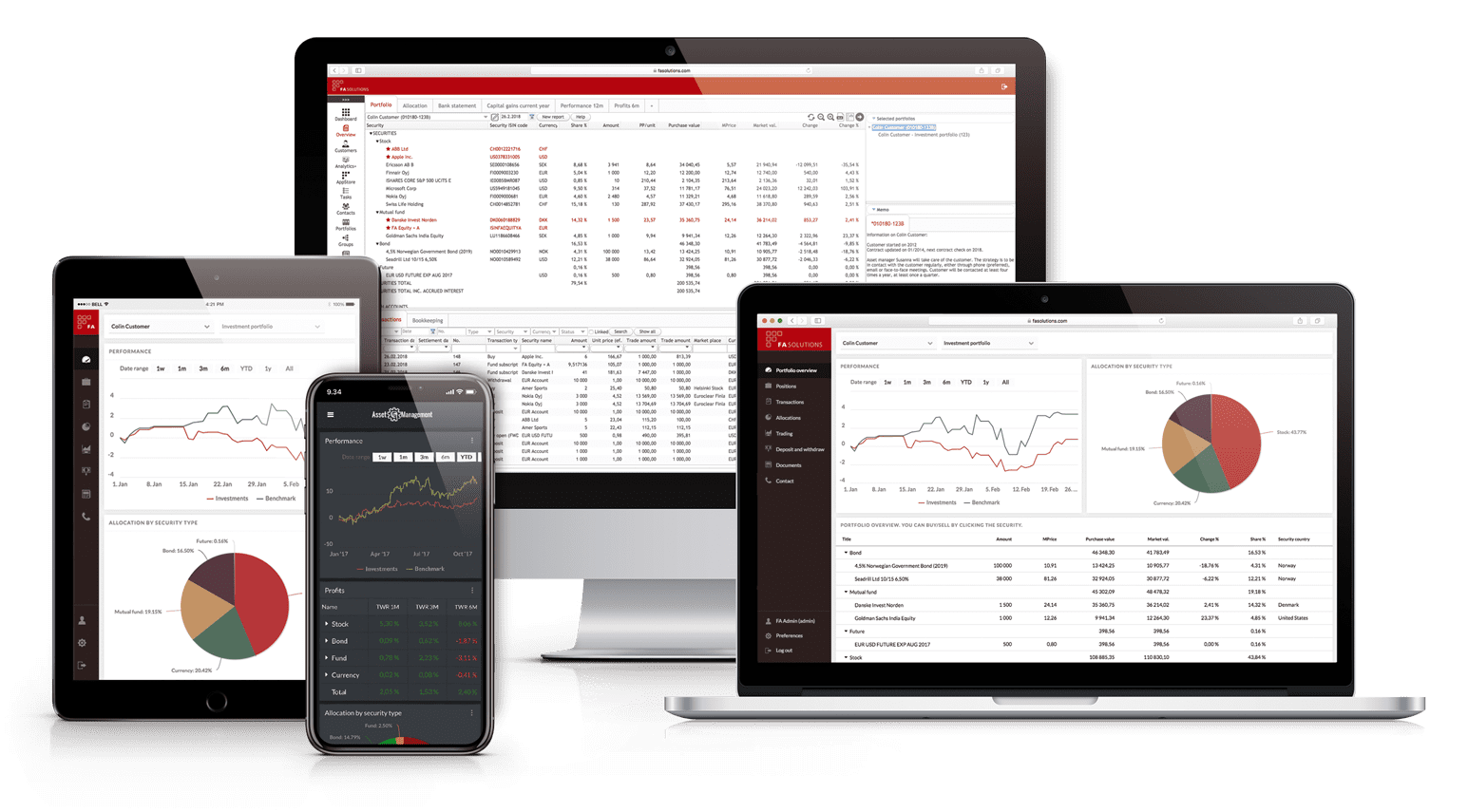 ---
---
---
96 Kensington High Street
London W8 4SG
+44 20 3667 8855
uk@fasolutions.com
Grev Turegatan 5e
114 34 Stockholm
+46 8 410 10 410
stockholm@fasolutions.com
Eerikinkatu 28
6 & 8 floors
Helsinki FI-00180
+358 20 7940 760
sales@fasolutions.com
Contact
Mohamed Rahmatalla
+44 7515 408669
mohamed(a)fasolutions.com
2020-07-15 10:00:00
2020-07-15 10:30:00
Europe/London
Optimising Fund Administration: A Demonstration of the FA Platform
FA Solutions webinar
https://app.livestorm.co/fa-solutions/optimising-fund-administration-a-demonstration-of-the-fa-platform/live
Mohamed Rahmatalla
mohamed(a)fasolutions.com
---