Software for
White-Label Business
Do you have a business idea? Are you thinking of launching a new service to your business partners? We are here to help! FA Solutions offers 100% customisable white-label solutions for your business. Let us take care of technology while you concentrate on your business.
Concentrate on your core business
We offer advanced technical solutions for organizations within financial services to effortlessly set up new digital services and businesses.
New distribution channels
Find new, innovative ways to distribute your services and products. FA Platform enables you to run your own business as well as serve your partners and end clients – everything in a single system.
Easy implementation
Choose the needed functionalities from our extensive set of modules, let us set them up for you with the desired appearance, and you're good to go!
Automated data flows
FA Platform connects fluently to data sources and your other IT systems, removing the unnecessary manual burden. Seamless: Audit trail, regulatory requirements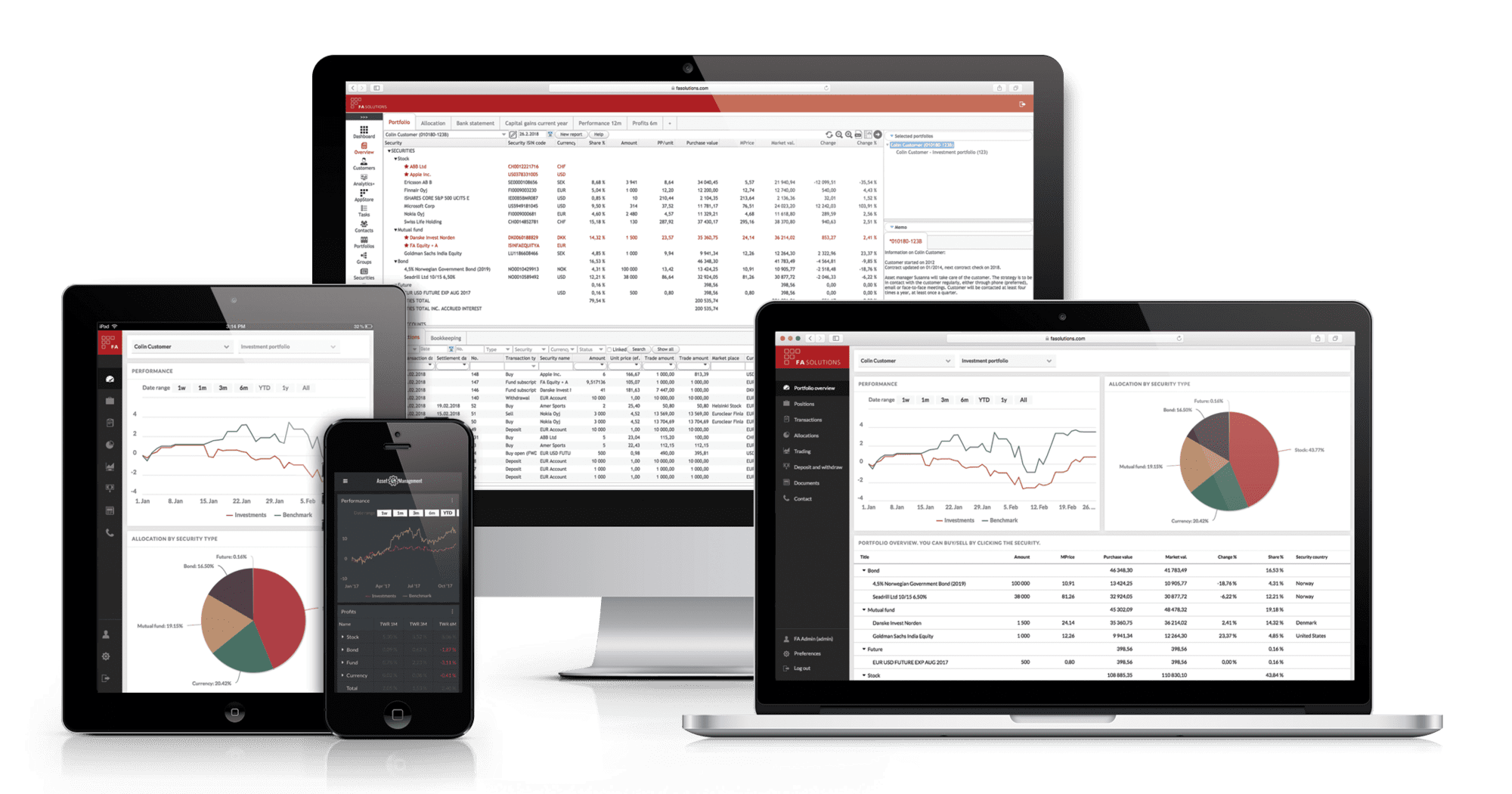 White-Label Solutions for
Major Global Corporations
Legacy systems limit introducing new products and businesses. Replacing these systems is time-consuming and bureaucratic for an urgent business need. Does this sound familiar? The solution is a stand-alone white label platform. Our modern platform connects seamlessly to your other systems through APIs.
White-Label Solutions for
Newly Founded Start-Ups
Hiring the personnel or outsourcing the technical development is costly and time-consuming. Is your business something that you could run with white label software solutions? White-labeling enables an agile way of business development and service design without engaging too much resources.
One platform for serving a variety of stakeholders, such as business partners, distributors, and individuals.
FA Platform has been chosen for the white-labeling needs of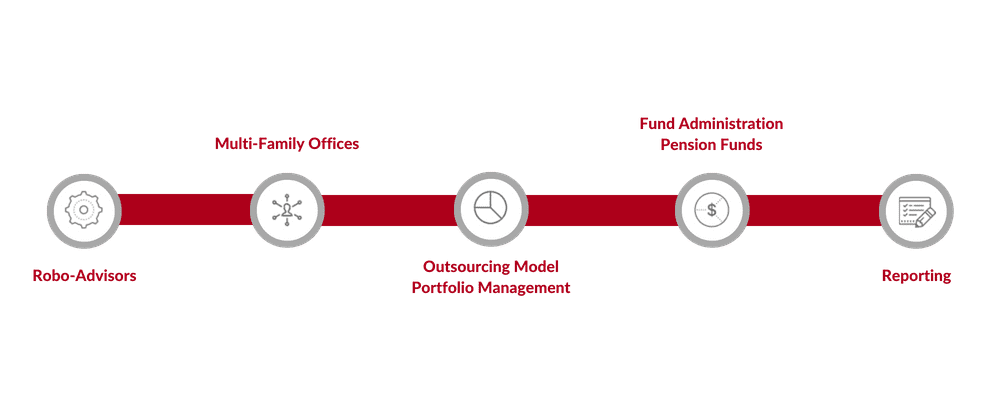 How we do it
---