Take a tour of the FA products

FA Solutions offers several solutions for building your investment management business. We adapt flexibly to your critical business processes rather than the other way around.
With us you will have an investment management platform that grows with you.
We support you during the deployment and over the years to come. You will have access to our expert consultants, training, and online support.
With us you will always have the latest release of the software. Included in the price.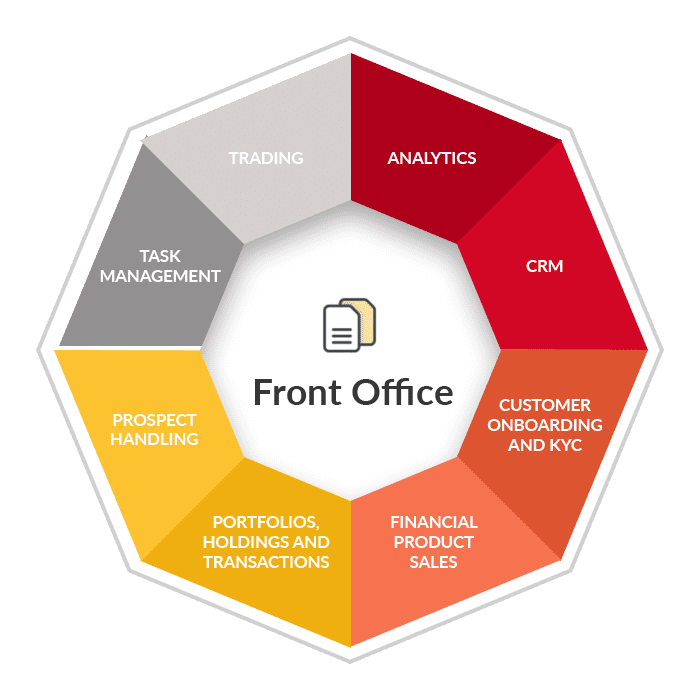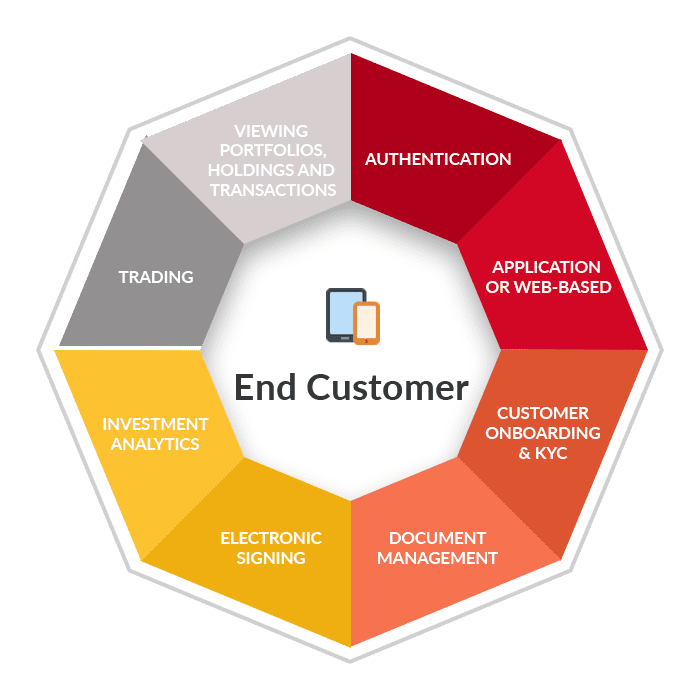 ---
FA Platform is a multicurrency, transaction-based Portfolio Management solution for wealth, asset and fund managers as well as the most innovative digital advisory companies. Our flexible, constantly developing tool solves the back, middle, and front office needs on a single platform with a single database, which makes it easy to maintain.
The FA Platform offers advanced functionality such as trade order management, corporate actions, fee calculation, reporting, and various integrations for automated real-time data transfer. Our goal is to help automate your processes to strengthen your margins and lower your costs. Switching to FA Platform can help you modernise your business model, broaden your offering, and give your clients the most attractive products.
---
---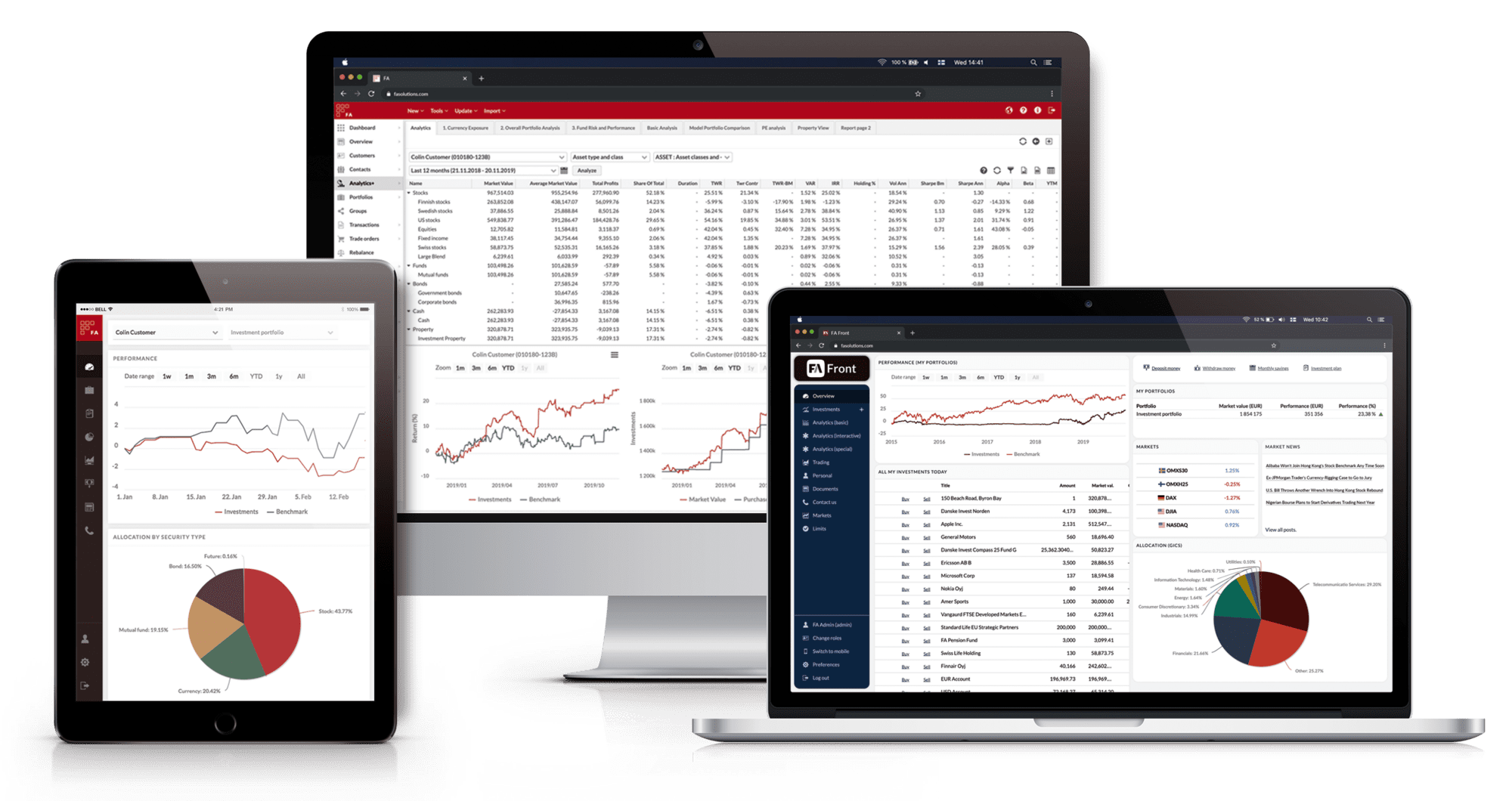 IBOR+
With FA you have everything in a single system from back, middle, and front offices, all the way to a client portal.
Modularized Platform: "Click and Go"
FA Platform adapts easily for different needs – just select the modules most suitable for your business.
Cloud Solution
Forget the IT hassle, all you need is an Internet browser! We offer you a carefree and secure Software as a Service.
Variety of APIs and Integration Possibilities
FA Platform enables modern connectivity for automating data transfers.
---
FA First is the plug and play version of our FA Platform. It has been designed for family offices, personal asset management, holding companies, and other institutions. FA First supports listed equities, fixed income, real estate, private equity, FX spot or forwards, other illiquid assets, commodities, and cash accounts. Each investment type has the associated transaction types as well, such as committed capital, rental income, coupons, value adjustments, buys/sells etc.
Portfolio Management
Record corporate actions in the platform and it handles the calculations on affected portfolios.
Analysis
Keep track of your risk and return figures. See your portfolios' different exposures and allocations.
Reports
Produce your whitelabeled reports with ease. The report library covers the most of the basic needs.
Secure SaaS
Access your platform wherever you have internet securely with two-factor authentication.