Replace multiple platforms with one automated software
FA Solutions is your "one-stop-shop" for replacing multiple software platforms with a single, automated software platform for running your Robo Advisor Business.
We at FA Solutions have the knowledge and experience of various Robo-advice projects. We can provide a full-service solution including SEPA payments and Direct Debits, accounting in different formats, MiFID II mapping of clients, flexible APIs, Model Portfolio Management, and Trade Order and Settlement instructions, to name just a few of the functions required.
High levels of automation
With our top modern yet comprehensive solutions, our Robo-advice clients can focus on their core business idea; algorithms for selecting model portfolios, mapping client requirements, and the user interface. We will take care of the rest, with as high level of automation as possible.
Outsourced reconciliation and data management option
Real time position, transaction and performance information
Trade order management
Performance analytics
Dashboards for summary data at a glance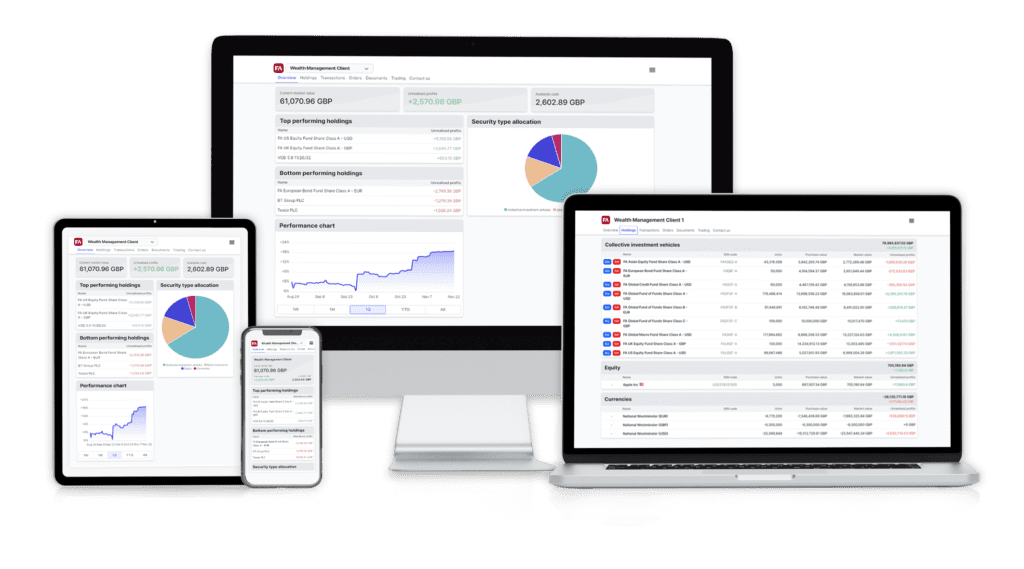 Automated reconciliation of trade information, settlement data, transactions and positions
Advanced query and search capabilities
Business intelligence reporting capabilities
GIPS-compliant composite reporting and maintenance