Software for
Robo-Advisors
---
solution from end customers to back office.
---
Customer Onboarding and CRM
Our solution supports regulatory compliant client onboarding, CRM designed for the financial industry, and secure online access for your end customers.
Portfolio Management
Handle any kinds of asset types and complex portfolio structures in our real-time, transaction-based portfolio management system. Apply your model strategies to your portfolios efficiently with FA's intelligent rebalancing logic.
Order Management and Trading
Manage an entire life cycle of a trade in an integrated, compliant, and transparent way. Send orders to your preferred broker, and monitor the status and execution information in real time.
One-stop-shop for setting up your Robo Advisor
---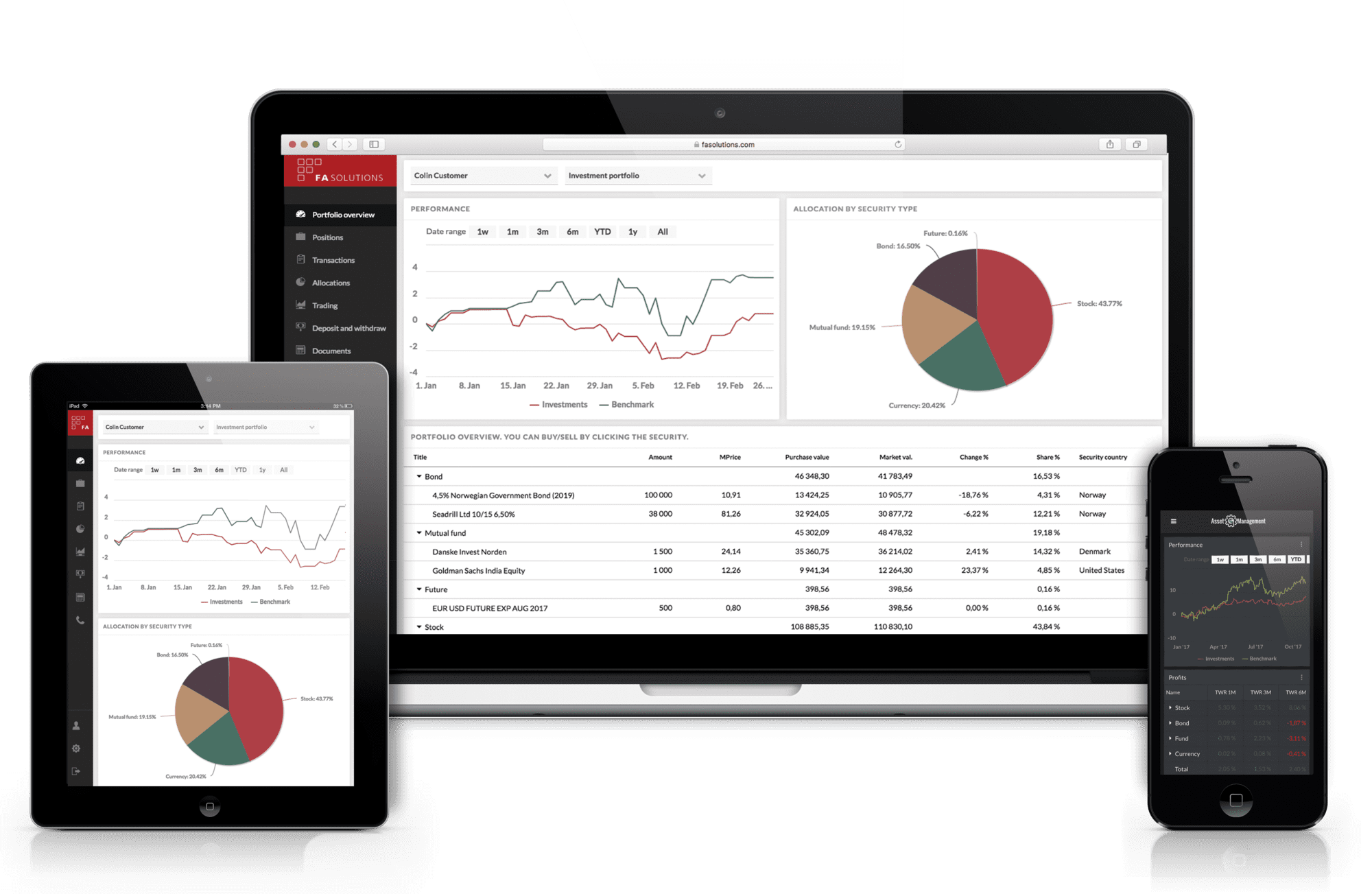 ---
FA Solutions is your "one stop shop" for replacing multiple software platforms with a single, automated software platform for running your Robo Advisor Business.
We at FA Solutions have the knowledge and experience of various robo-advice projects. We can provide a full service solution including SEPA payments and Direct Debits, accounting in different formats, MiFID II mapping of clients, flexible APIs, Model Portfolio Management, and Trade Order and Settlement instructions, to name just a few of functions required.
With our top modern yet comprehensive solutions, our robo-advice clients can focus on their core business idea; algorithms for selecting model portfolios, mapping client requirements, and the user interface. We will take care of the rest, with as high level of automation as possible.
Top features for Robo Advisors
---
---
Effortless Integrations
FA Platform connects to all your relevant third parties, such as banks, custodians, market data providers and trading venues for automated information flow
Risk Profiling & Investment Planning
Map the client's experience, risk appetite and investment horizon, and create matching proposals
Deposits and Withdrawals
Enable customers to easily deposit and withdraw money to their account
Automated Reporting
FA Platform automates reporting to authorities, customers, and other stakeholders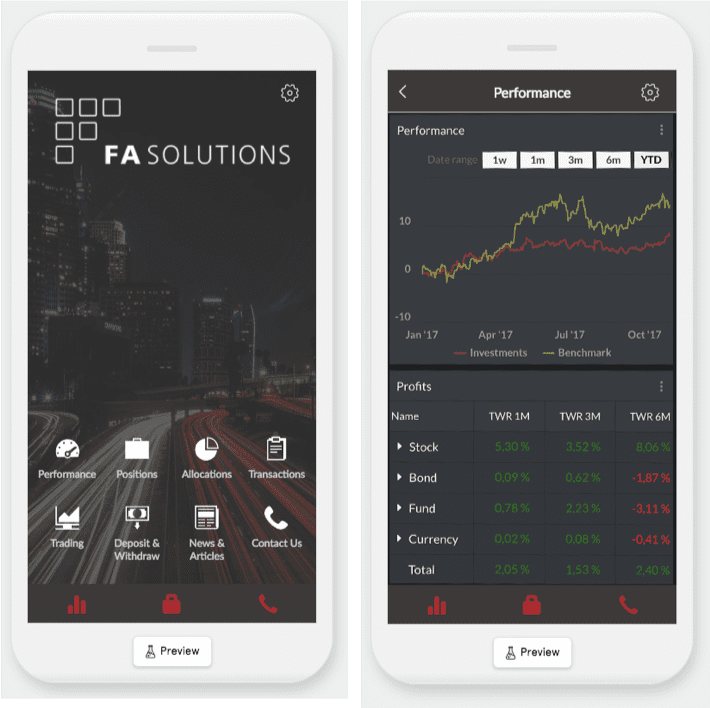 ---
Intelligent Rebalancing
Apply your models to your portfolios efficiently with FA's intelligent rebalancing logic
Customer Onboarding
Quick and efficient customer onboarding with secure KYC
Compliance Monitoring
FA allows you to automate the monitoring of both external and internal requirements from company-level rules to portfolio-specific restrictions
Investment Analytics
Let customers view and analyse their portfolios, holdings, and transactions whenever they want
Request a free demonstration
Our recent articles on Robo-Advisors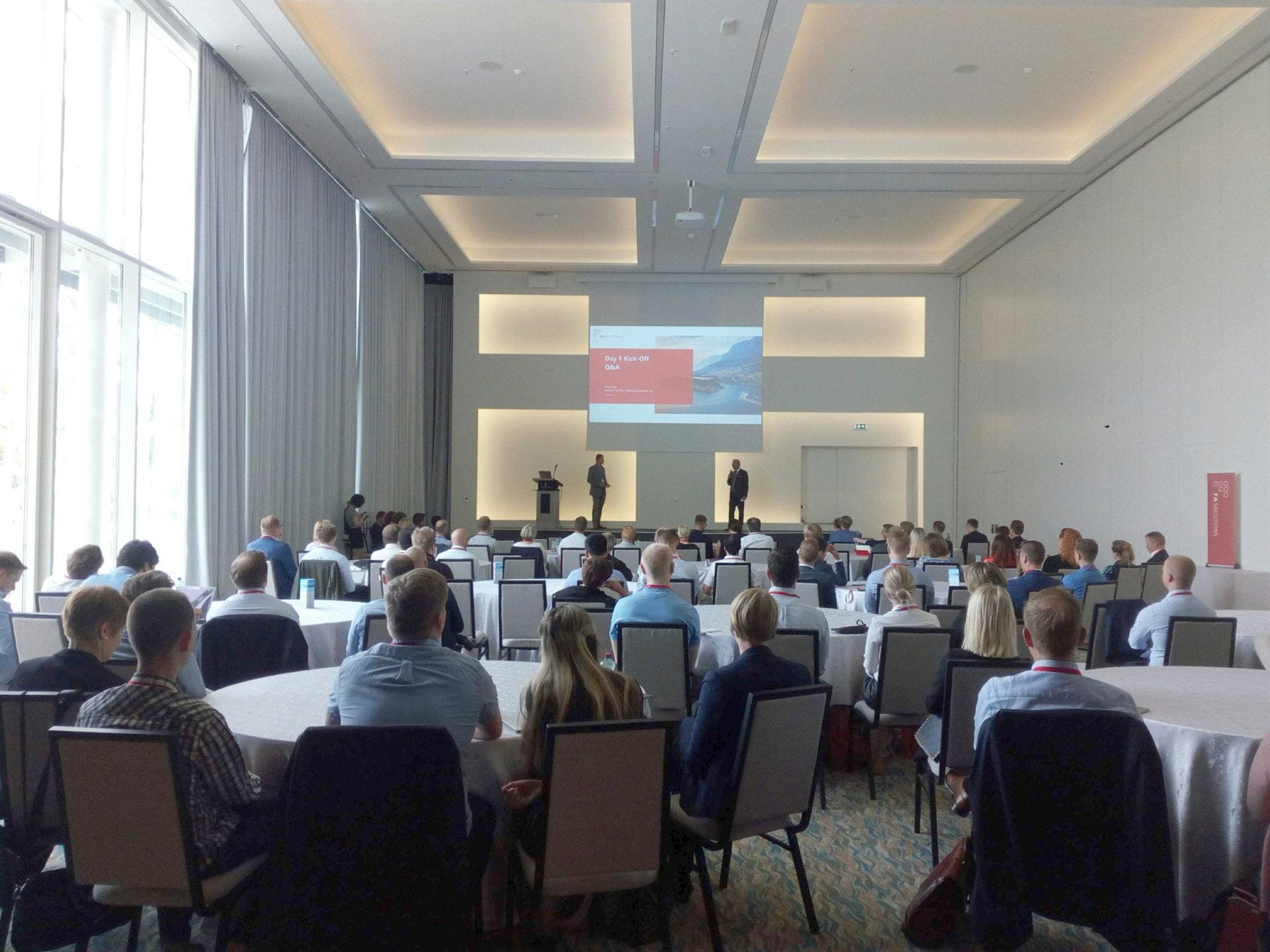 Highlights from FA User Summit 2019
October 8, 2019
READ MORE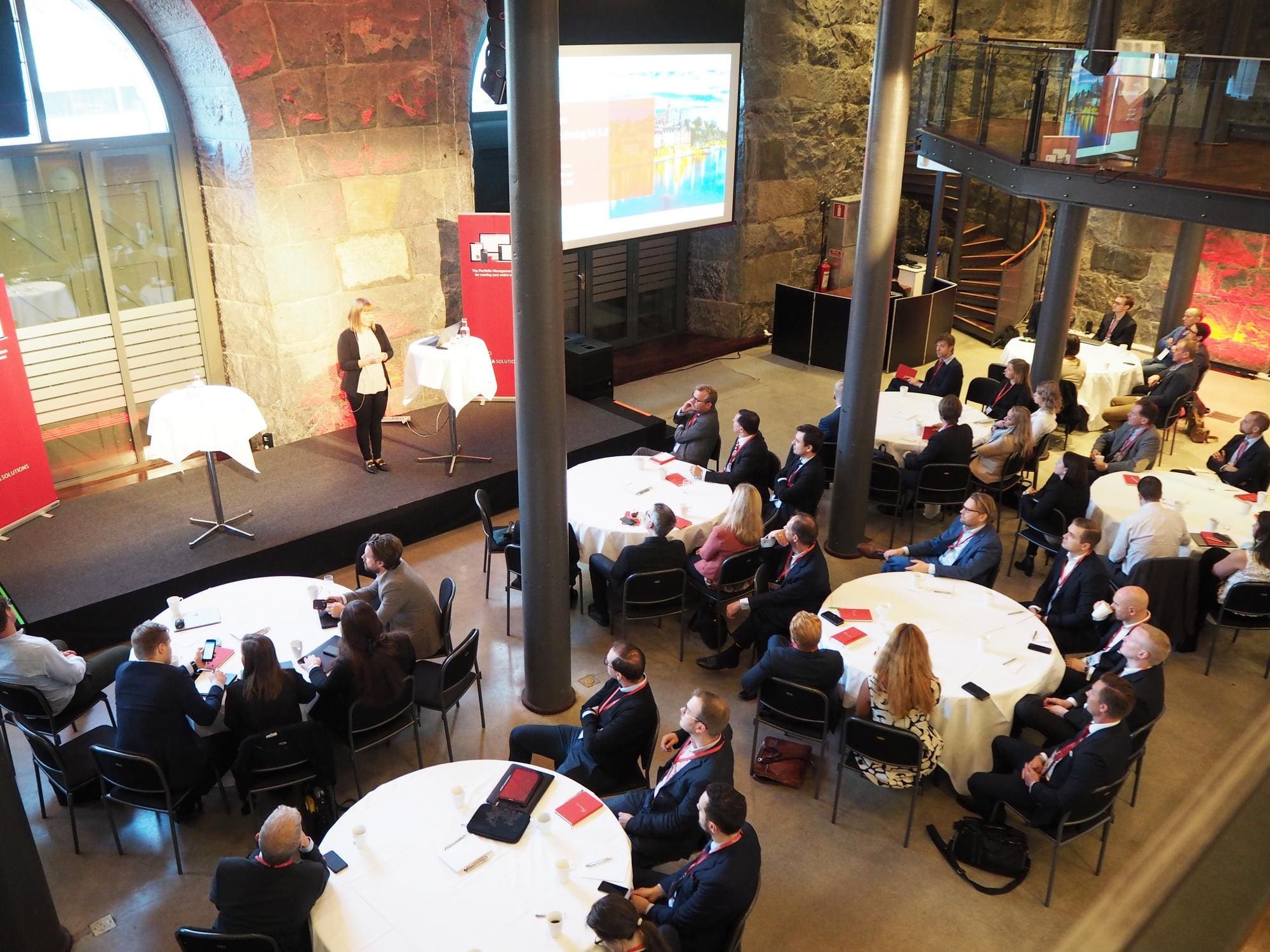 Another successful FA User Summit
November 2, 2018
READ MORE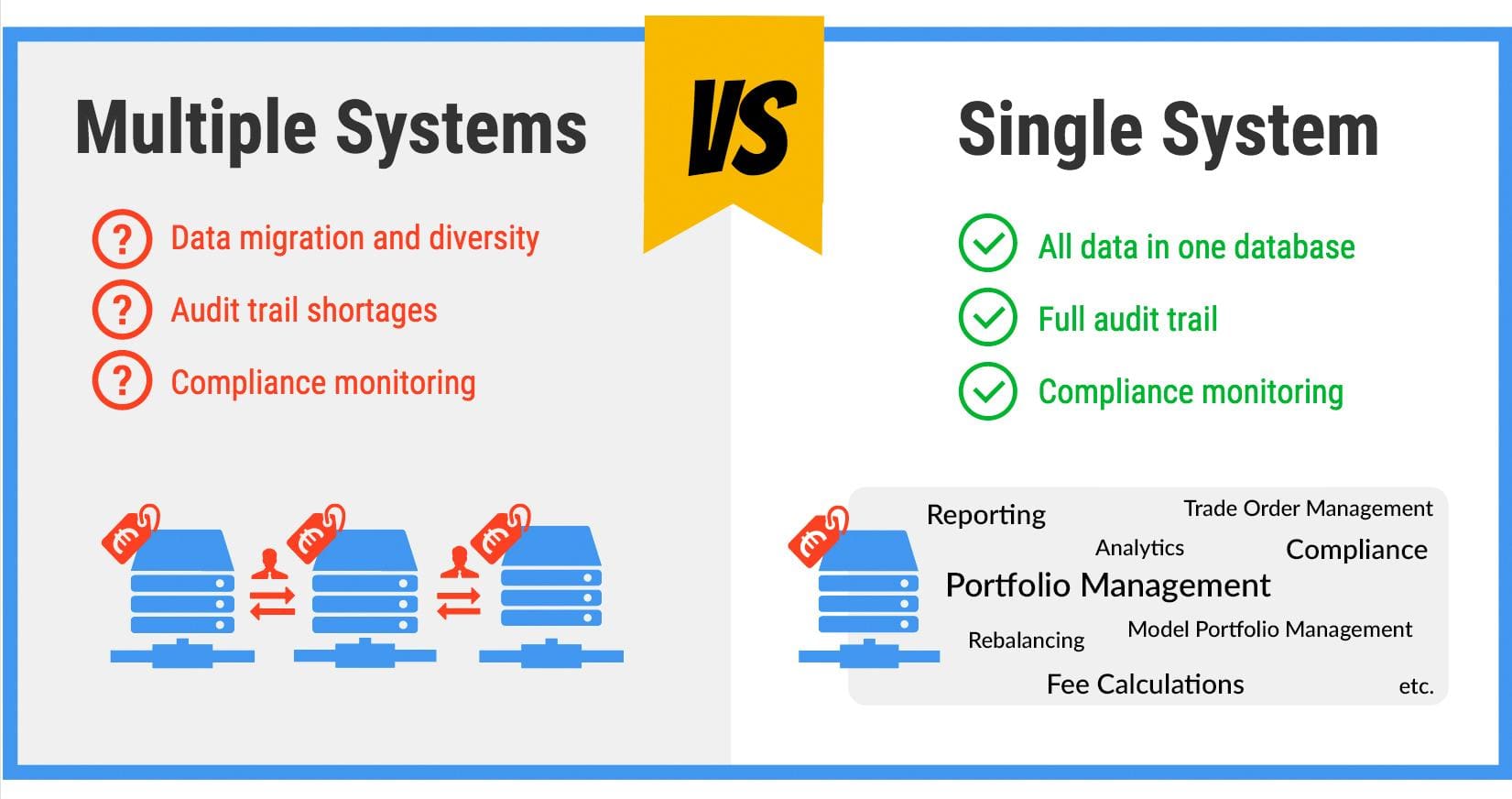 Easing legacy bottlenecks: automating the back office
September 25, 2018
READ MORE
Efficiency from White-Labeling: New WealthTech is your asset going forward
June 14, 2018
READ MORE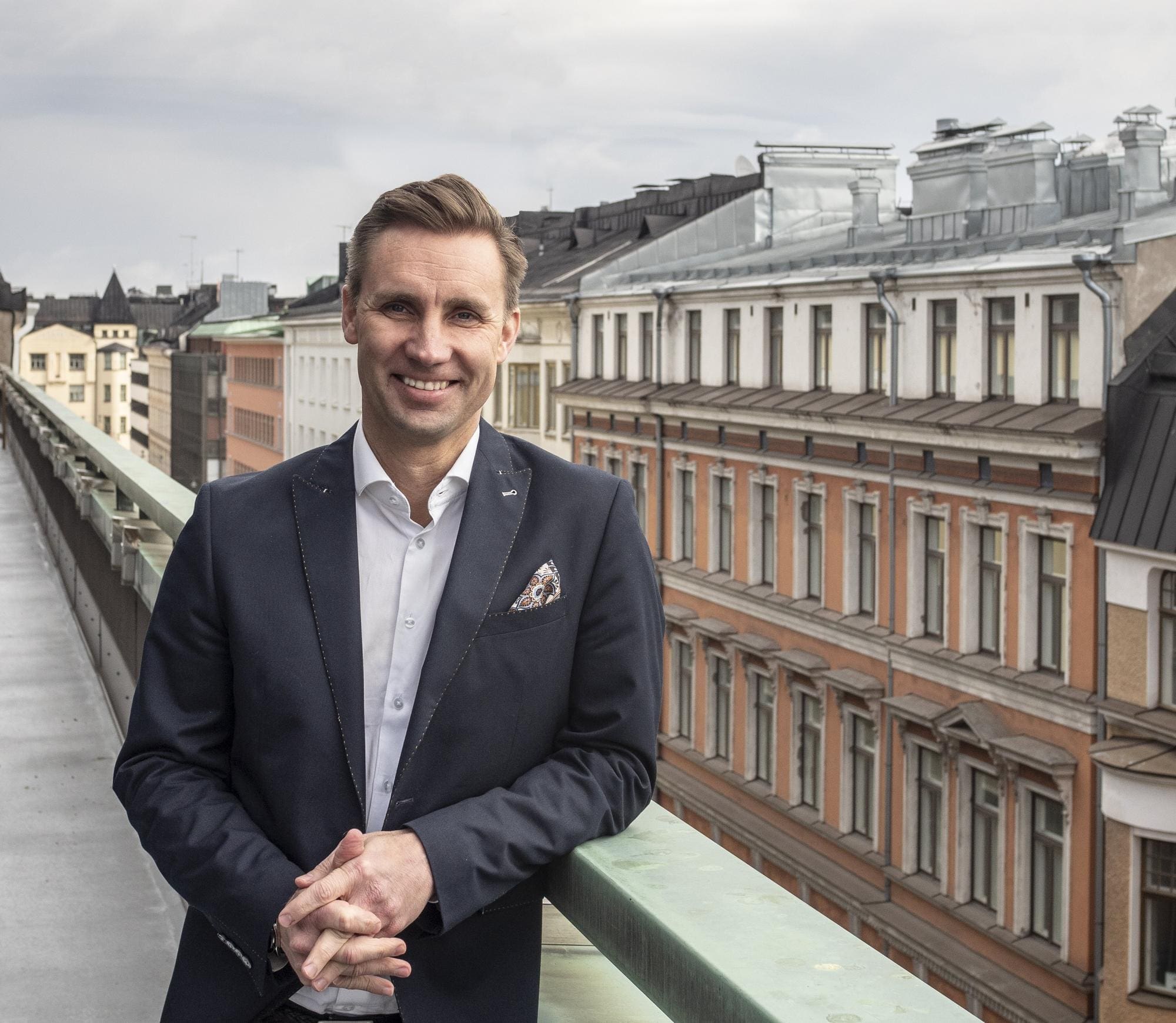 Cryptocurrencies and blockchain should be as globally harmonised as they can be - Interview with Hannes Helenius
May 23, 2018
READ MORE
FA Solutions selected by the European Union to participate in a business mission in Singapore and Thailand
May 16, 2018
READ MORE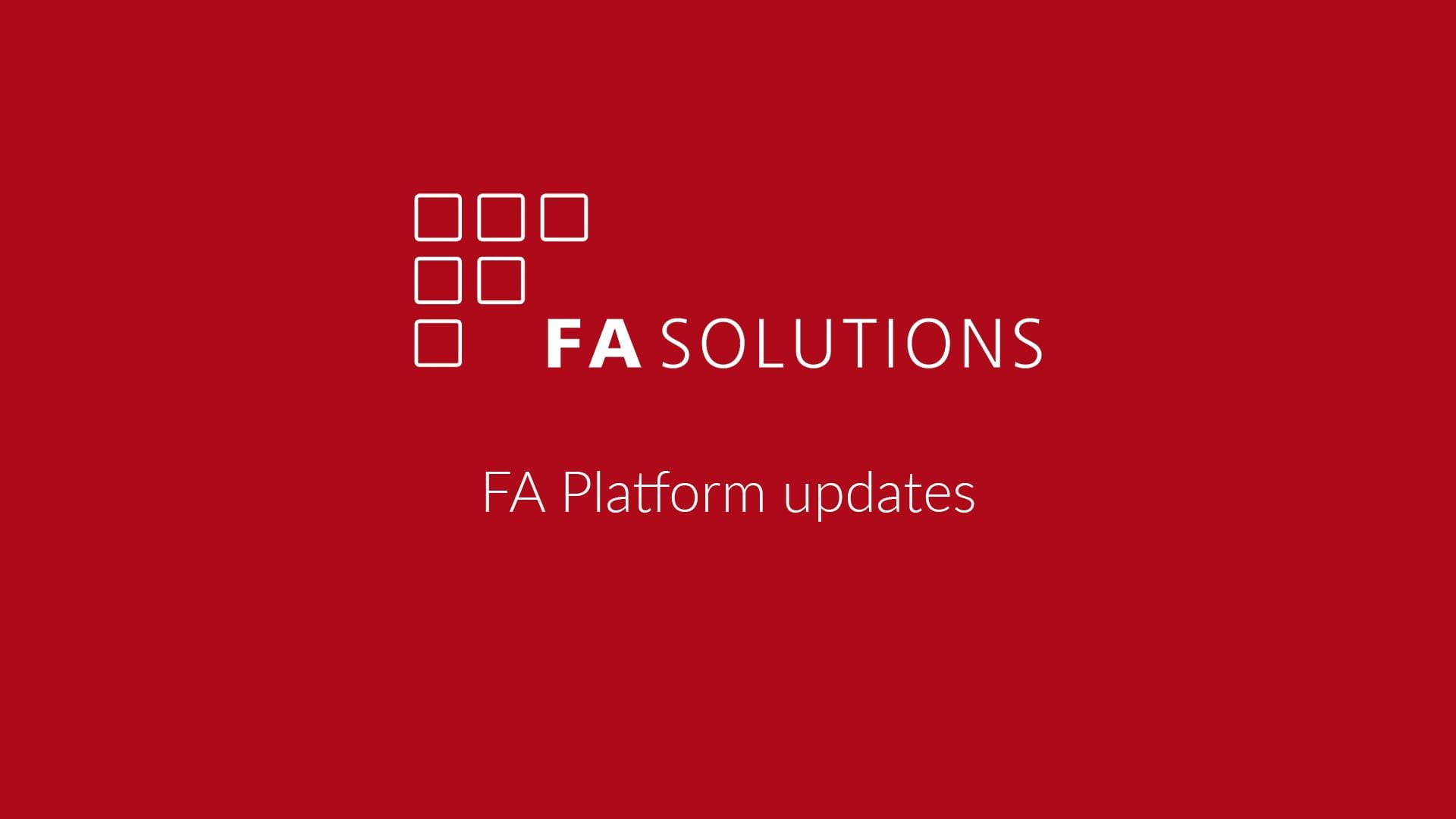 New FA Version 2.8 is out – fetching real-time prices & improving portfolio management for Front Office
May 9, 2018
READ MORE