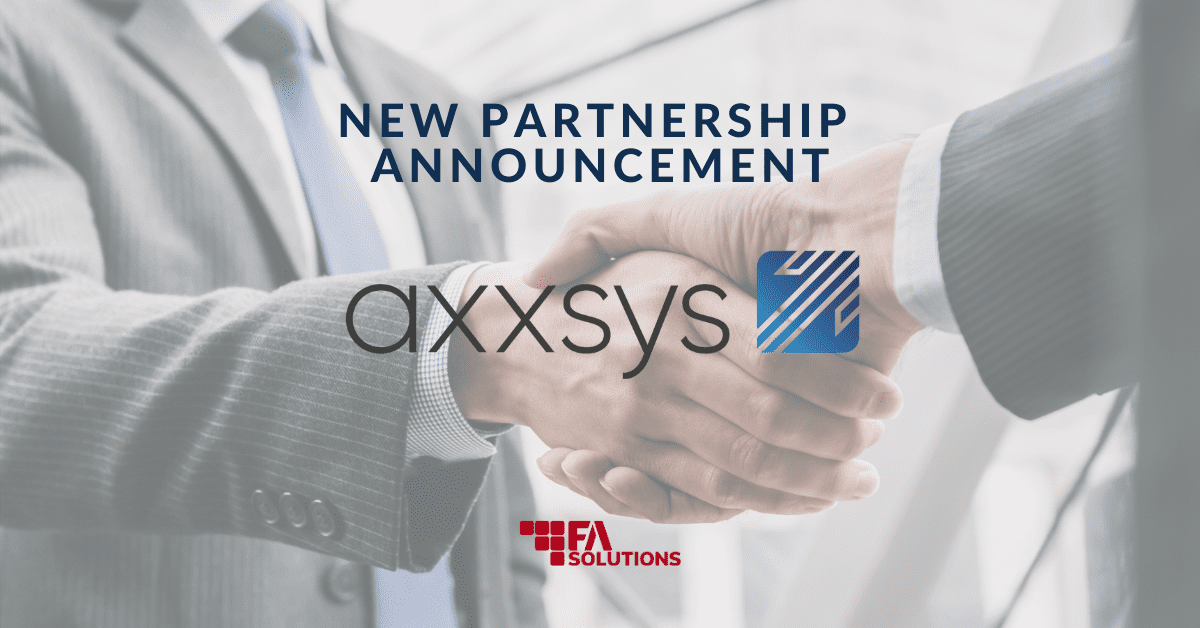 FA Solutions, the cloud-based Portfolio Management software provider, is proud to announce that we partnered up with Axxsys Consulting.
Axxsys is a leading consultancy firm to the global Investment Management community and has been certified as Deployment Partner of our Asset Management FA Platform. Axxsys' Consultants will work alongside FA Solutions to deploy FA Platform to clients globally, and joint deployment projects are already underway in the UK.
Axxsys Consulting and FA Solutions share a common goal in solving the increasing complexity of the financial industry with the agile deliveries of the cloud-based FA Platform. Through this partnership, both FA and Axxsys have the opportunity to deliver the platform using not only FA experts but also local expertise in most financial centers globally.
"To be a deployment partner with FA Solutions was a natural choice, especially considering the need for cloud-based solutions in today's asset management industry,"
"The expertise from Axxsys is well renowned, and we are delighted to be able to offer FA trained experienced consultants to our projects around the world,"
Backed by professionals and the expertise in the Wealth Management industry, we make sure that everyone - from the end client to the back office - is on the same page by making the information they need accessible automatically, efficiently, and securely. In up-coming partnership projects, we would like to support customers with the most cost-effective and hassle-free software implementations and support.
---
---
---
About Axxsys
Axxsys Consulting are the pioneers in the consultancy field, embracing innovative new disciplines required to effectively integrate technology within the Investment Management community, providing specialised Management and Technology consultancy to the global investment management community. For more information, visit www.axxsysconsulting.com.
About FA Solutions
FA Solutions is the leading Nordic provider of software for Wealth & Fund Managers, Family Offices, and Institutional Investors, helping them manage their clients' wealth globally. We offer a cloud-based Portfolio Management solution that automates and centralizes a wide range of operational processes into one easy-to-use FA Platform. We believe superior technology enables quality Wealth Management services for everyone. For more information, visit www.fasolutions.com.