Welcome to join us in our upcoming events
We arrange events globally on current issues in portfolio management, reporting and financial product sales in modern investment companies.
---
If you are interested in participating our events, just leave your email address
and we will contact you.
SINGAPORE & BANGKOK
FA Solutions in Singapore and Bangkok June 25–30th
More details coming soon!
---
We are currently planning our upcoming spectacular events.
Meanwhile, stay tuned by registering to our newsletter:
We are currently planning our next upcoming events. Stay tuned for more information!
HELSINKI
Blockchain & Bitcoin Conference Finland
Hannes Helenius, Chairman of the Board at FA Solutions, participating a panel discussion
More information & tickets
LONDON
FA Roadshow in London May 2–4th
HELSINKI
Future Digital Finance Forum 2018
Hannes Helenius, Chairman of the Board at FA Solutions, speaking with a topic
"Streamlining compliance through an Asset Management Platform"
LUXEMBOURG
FA Solutions in FARAD Finance Forum
FA Solutions masterclass session at 16.20
Read more
STOCKHOLM
Seminarium: Modern Fondhantering – Outsourcing eller Automatisering?
Read more
OSLO
FA Solutions in Fondsdagen 2018
Come and meet us at our booth!
Read more
HELSINKI
Aamiaisseminaari: Nykyajan asiakas kohdataan digitaalisesti
– myös tapaamisissa
Read more
HELSINKI
FA User Summit
Yearly gathering for the users of FA Platform. Invitations are now sent to all of our customers – in case you haven't received your personal invitation, please contact Joonas Vikström, joonas(at)fasolutions.com.
Afternoon seminar with DNB in Oslo
Fondshandel/Frie midler/ASK/IPS: Løsning for kapitalforvaltere, rådgivere og deres kunder
DNB opplever et tydelig ønske og behov hos våre kunder for en løsning som effektiviserer og forenkler driftsløpet for fondshandel som samtidig løser oppgaver innen KYC og AML, samlet i en moderne IT-arkitektur.
I den forbindelse lanserer DNB i Q4 2017, i samarbeid med plattformleverandøren FA Solutions, en White Label løsning hvor vi samler fondshandel, ASK og IPS.
Løsningen inkluderer handel i fond, oppbevaring av frie midler, produkter som ASK/IPS og skatterapportering. Samtidig vil den gi både rådgiver og sluttkunde tilgang til spareprodukter levert av flere tilbydere.
Participation by invitation only.
STOCKHOLM
Frukostseminarium: Modern CRM i Finansiella Tjänster
Read more
HELSINKI
Aamiaisseminaari: Yli 450 tapaa analysoida sijoitussalkku
Read more
Cocktail Reception: Cloud-based Wealth Management
---
Many family offices struggle how to deliver the best service in a multi-asset, multi-currency, multi-lingual and multi-tax environment such as Luxembourg. Additionally, regulation is setting its extra layer of complexity. How to manage wealth successfully in a challenging, constantly changing environment, and at the same time serve Family Offices in a modern way?
You are warmly welcome to Hotel le Place d'Armes on June 29th from 16.30 onwards to see how FA Solutions can address these problems with an innovative and modern software tailored for Family Offices. After a short presentation, the afternoon continues with cocktails and networking.
Hotel Le Place d'Armes (18 place d'Armes L-1136 Luxembourg)
June 29th, 2017
16.30 onwards
Agenda
16:30 How FA Solutions can help Family Offices to nurture their wealth
Richard Nordin, Head of Sales at FA Solutions
17:30 Cocktail Reception
Canapés and wines selected by the sommelier
FA Solutions software allows you to obtain greater control over your wealth by bringing together all your assets – not only monetary but also art, real estate and vehicles. It aggregates data from external mandates and enables you to track their performance and fees. Moreover, reports for authorities and stakeholders can be generated with a single click. This and much more is achievable with a single platform that is accessible anytime and anywhere with any device.
---
Hotel Le Place d'Armes (18 place d'Armes L-1136 Luxembourg)
Richard Nordin
richard.nordin(at)fasolutions.com
+46 702 92 88 82
---
2017-06-29 16:30:00 2017-06-29 20:00:00 Europe/Luxembourg Cocktail Reception: Cloud-based Wealth Management Hotel Le Place d'Armes, 18 place d'Armes, L-1136 Luxembourg Anni Salo anni@fasolutions.com
FA Solutionsin kesäbileet Helsingissä
---
Aurinkoinen, lämpenevä sää alkaa näyttämään juuri siltä, että FA Solutionsin kesäjuhlat lähestyvät!
Tervetuloa mukaan juhlistamaan alkavaa kesää kanssamme torstaina 8.6. Paikalle voitte saapua yksin tai ystävän kanssa, piipahtamaan hetkeksi tai viihtymään pidemmäksi aikaa. Grilli on kuumana ja juomat kylmänä koko illan, jonka lopun kruunaa huikea livemusiikki.
toimistollamme osoitteessa Fredrikinkatu 51-53 B, 6. kerros
torstai 8. kesäkuuta
klo 17 alkaen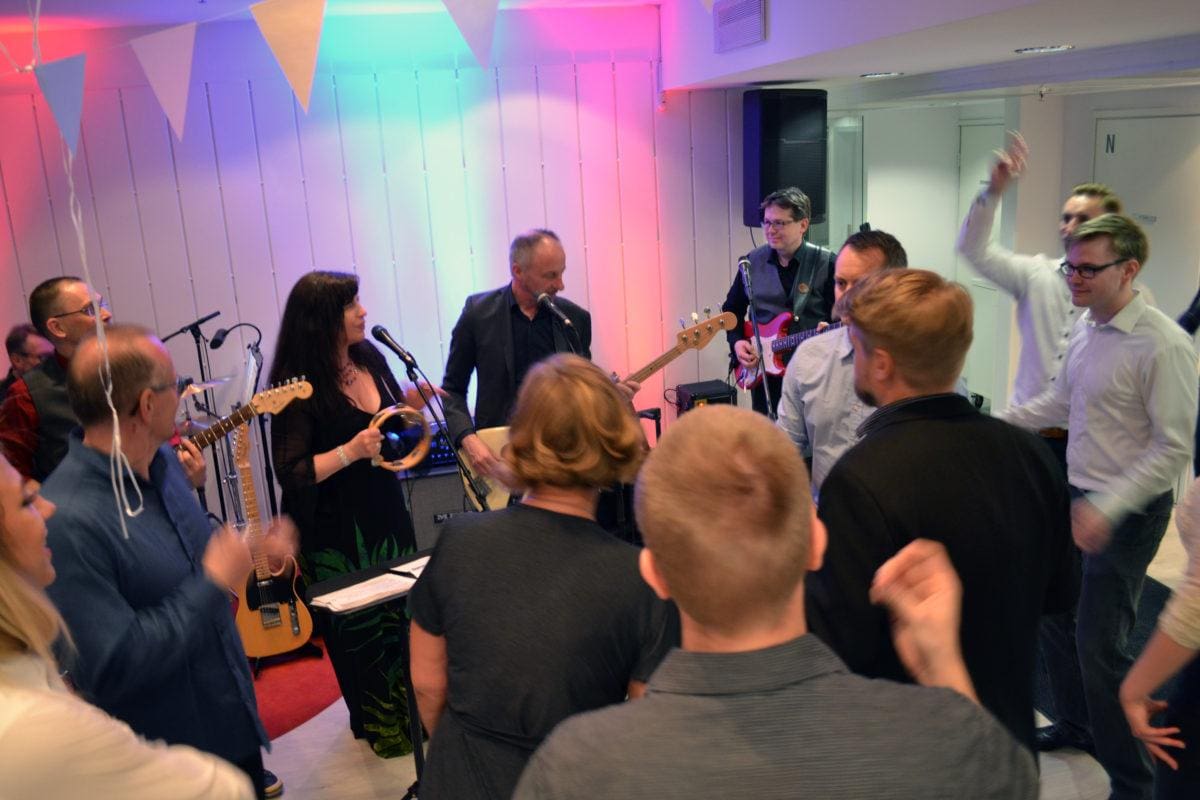 ---
FA Solutions, Fredrikinkatu 51-53 B 6. kerros, 00100 Helsinki
---
FA After Work på SS Motala Express
---
Välkomna att återigen möta sommaren med branschkollegor och oss på FA Solutions ombord på SS Motala Express vid Ångbåtsbryggan på Strandvägen.
SS Motala Express i Stockholm
Torsdag 1 juni
17:00 – 20:00
Vi bjuder traditionsenligt på lättare tilltugg och dryck samt ett lättsamt och trevligt tillfälle att umgås ombord på detta ångfartyg från 1895. Notera att fartyget kommer att ligga förtöjt hela kvällen.
Välkommen!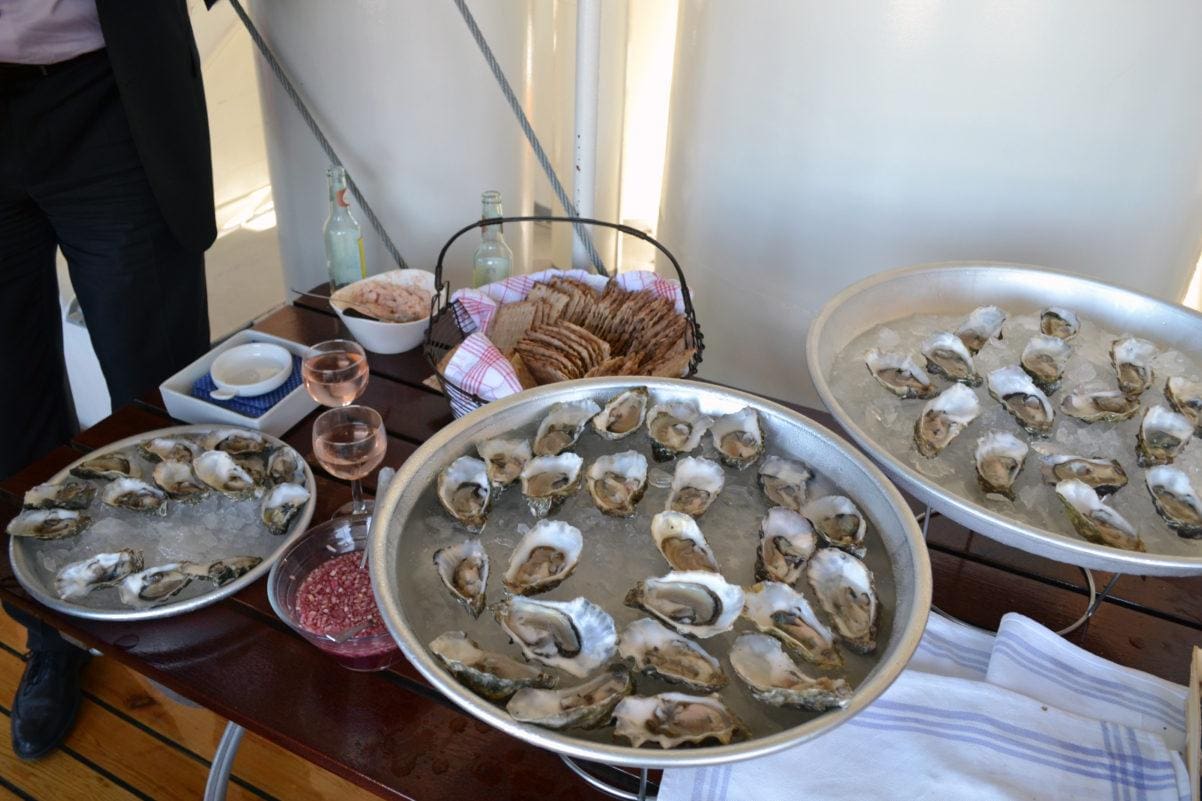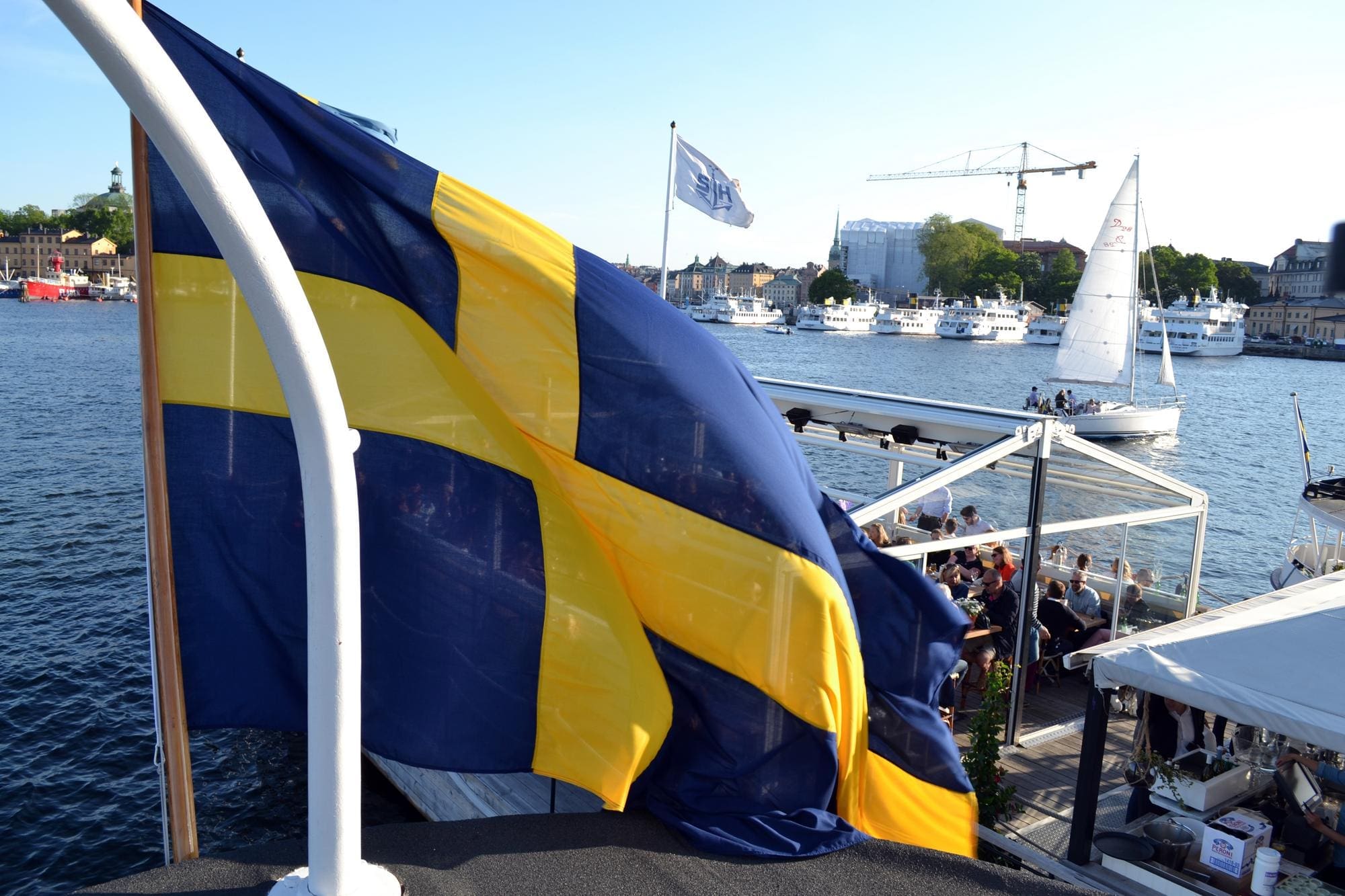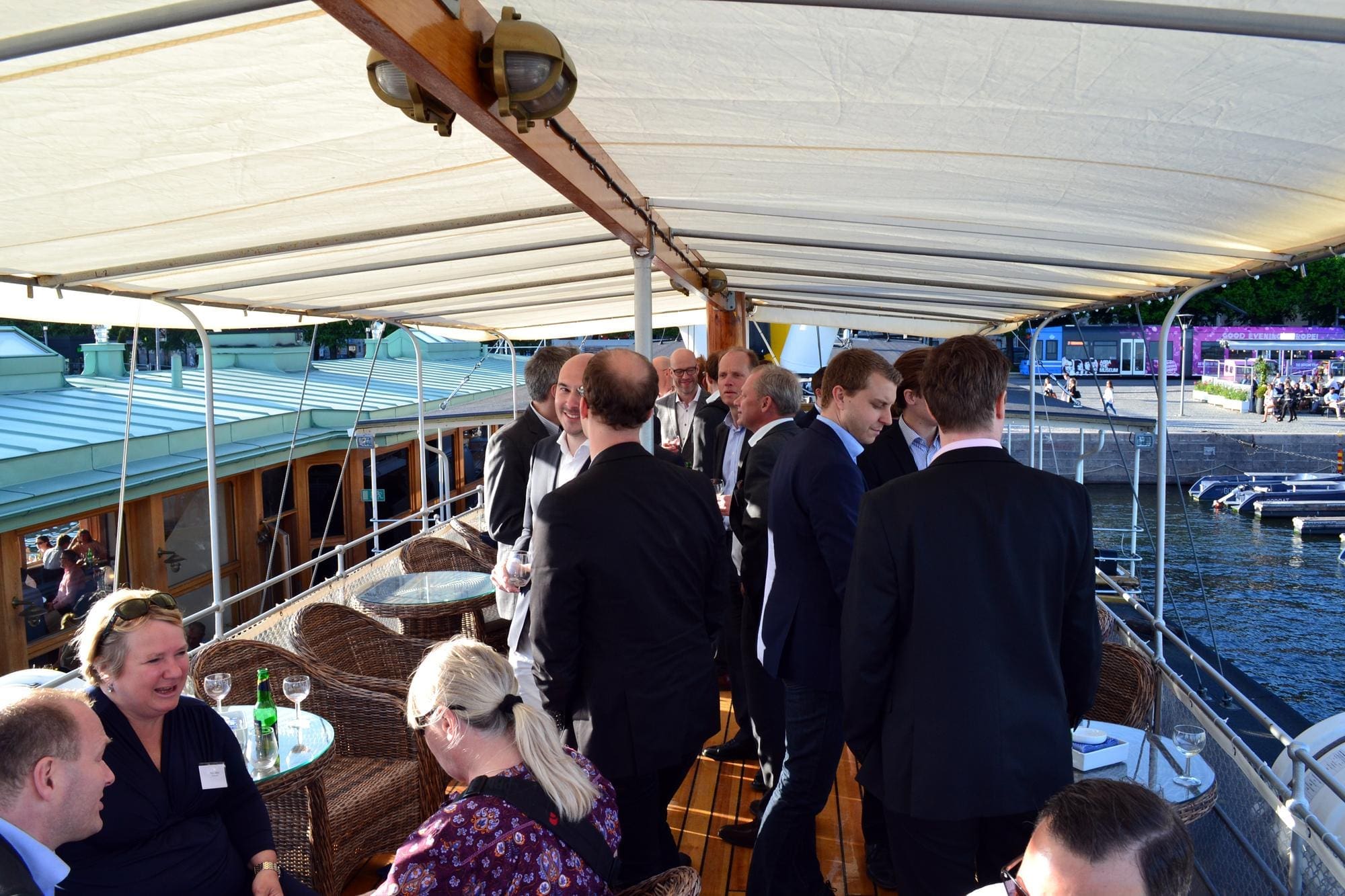 ---
SS Motala Express, Ångbåtsbryggan, Strandvägen 18, Kajplats 18, 114 51 Stockholm
---
Breakfast seminar: Upcoming regulation – replacing threats with opportunities

---
Helsinki – Stockholm – Oslo
Spring 2017
08:00 – 10:00
Regulation, Asset Management
Do you see the upcoming regulation as troublesome, boring and costly? Probably you're not sure yet how to proceed with directives like MiFID II, IDD, PRIIPs, PSD2 or GDPR?
Regulatory requirements should be integrated effortlessly into daily working habits instead of adding yet another layer into your cumbersome processes. With FA Solutions you are able to re-engineer your working and business processes, which also enables you to easily adapt to the changing regulatory environment. We are experts in how asset managers can turn regulatory threats into opportunities and realised profits by utilising modern technologies.
The purpose of this breakfast seminar series is to give you an overview on the upcoming regulatory changes and show you how to tackle these challenges with modern technology.
April 5: Oslo, more information
---
March 2: Helsinki, more information
---
March 8: Stockholm, more information
---
Various locations in Europe
---
Family Office gathering – By invitation only
Managing assets efficiently and aggregate your financial activities in one place
---
Welcome on February 9 at 16:00 to a Family Office gathering in an arts gallery in central Stockholm. We will exemplify how FA Solutions can help a Family Office to be managed more efficiently, obtain greater control over holdings, external mandates, proprietary trading, succession, reporting, bookkeeping and more. We have also invited some of our customers that are building automatic advisory companies, or so called Robo-Advisors, to speak about their potentially disruptive businesses. For further information, please contact Andreas Ullsten.
9 February, 2017
16:00 – 18:30
Stockholm, Sweden
Family Offices & Private Wealth Management
---
Venue
Stockholm, Sweden (confidential)
Contact
Andreas Ullsten
+46 733-83 23 83
andreas(a)fasolutions.com
---
Add to Calendar
15/10/2015 08:30
15/10/2015 10:00
Europe/Helsinki
Breakfast seminar: One-click fund management with FA
Uudenmaankatu 7 top floor, Helsinki, Finland
Hannes Helenius
hannes(a)fasolutions.com
false
DD/MM/YYYY
1440