FA Solutions, a European leader of Portfolios Management Solutions (PMS) software-as-a-service for the Asset Management and Wealth Industry, announces today that Marc Zandt, formerly Head of Sales EMEA and APAC at Confluence Technologies, joins the Company as Managing Director of the UK.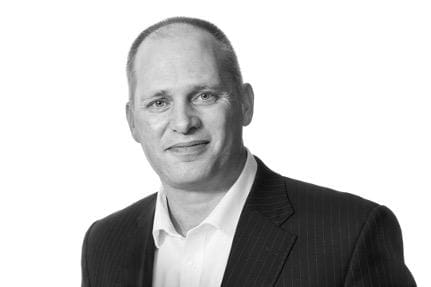 ---
FA Solutions are excited to announce this hire as part of our official expansion of operations into the UK. Our offices are in the heart of London's Square Mile. This will offer direct access to FA's suite of Investment Management products.
Marc will have an operational role, leading the expansion in the UK market, while contributing to the company strategy and working with the management team on general company's operations.
"I am very excited to be joining a dynamic and entrepreneurial company, driven by a strong management team. FA Solutions has done some incredible work within the PMS space combining Cloud based Technology, Business Workflows and an API framework at the heart ensuring they are the most flexible platform on the market today. I have no doubt that this platform will grow to be the system of choice in all markets that we serve

Marc Zandt, Managing Director UK, FA Solutions
Juha Lehtonen, CEO and founder of FA Solutions, welcomes Marc:

"Marc is very well known in the financial industry, and we are excited to have him joining our team. Marc will bring his experience operating in global markets and help us consolidate and expand our footprint in UK and internationally, becoming a decisive factor in further accelerating our growth."
---
About FA Solutions
The company was founded in 1999, and since then we have successfully expanded our offices in 5 countries and a worldwide client base. This includes highly regulated markets in Asia, Europe, Africa, North America, and the Middle East.
We are dedicated to offering a superior Portfolio Management solution to Asset Managers, Fund Managers, Private Banks, Robo Advisors, and Family Offices. Our experience in the industry has allowed us to build the FA Platform – a single cloud-based solution for Back and Middle Offices, Front Office, and end client needs, which is trusted by the most successful Asset and Wealth Management companies around the world. Our transaction-based, multi-currency FA Platform is always accessible on any device and can be easily adapted to different needs in the increasingly regulated financial markets.
About Marc Zandt
Marc has spent the last 25 years in the Financial Services Industry. The last 2 years have been spent as Head of Sales EMEA and APAC with Confluence Technologies through the acquisition of StatPro.
Marc spent 12 years at StatPro, a cloud-based Analytics and Risk Provider, leading all Client facing (Head of Global Sales and Client Service) activities as a part of the Group Executive Board.
Prior to this, Marc worked as a Management Consultant for Morse Consulting leveraging the years of Asset Management experience having worked at both Rothschilds Asset Management and Insight Investment in the UK.