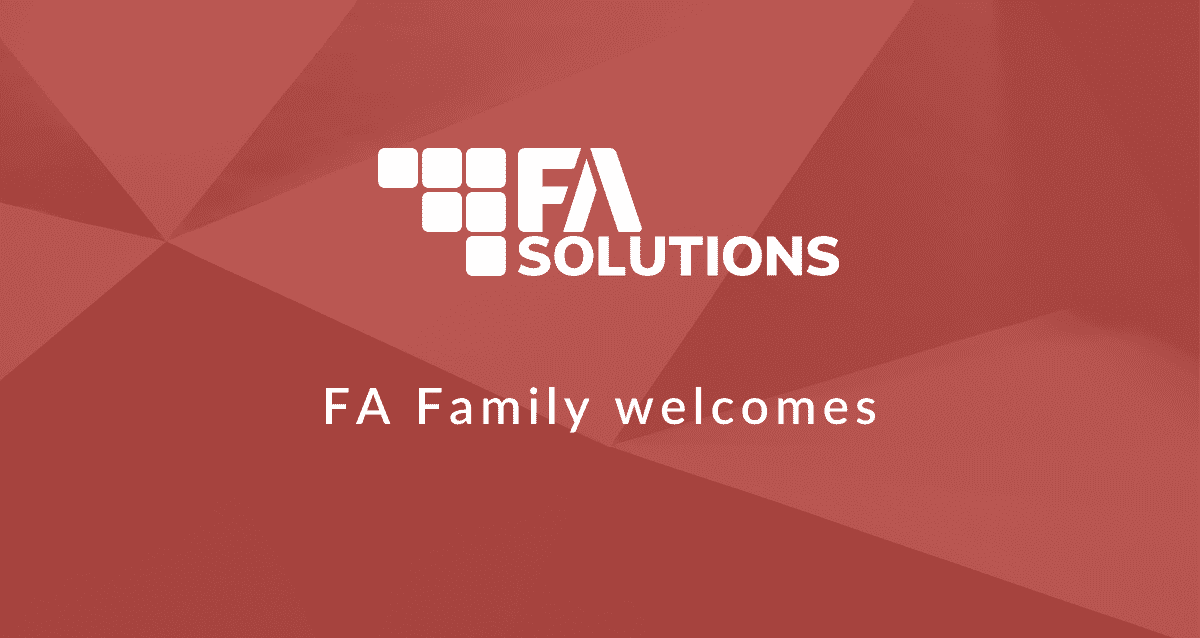 Despite the fact that the world is facing drastic changes in the everyday routine, FA Solutions continues to pursue its business-as-usual mission and onboarding new clients around the globe. This autumn, the FA Family is warmly welcoming multiple new Asset Management customers from the Gulf Region, Hong Kong, Nordics, and Africa.
Hong Kong
This fall, a Swiss/Hong Kong Asset Manager and Custodian recently selected the FA Platform as their technology software provider. The client's need was to upgrade their Wealth Management infrastructure in order to serve end-clients to handle operations more efficiently and sustain growth. They started looking for a new and fully integrated tech infrastructure that would allow them to maintain and control their end-customers portfolios, order routing, reporting, and bookkeeping. After interacting with almost 40 different providers, and full due diligence, demos, trials, Q&As, and the company selected FA Platform.
---
"FA Solutions stood out because their show & tell approach was very effective. Highlighting our needs and illustrating those through the platform. The case-based approach showed they're flexible and putting themselves at the service of the client."
---
We have been selected because of our flexibility, which allows our new client to be more rapid, efficient at serving requests, build more convenient workflows, and consolidate in different segments in different geographical areas. Our new Asset Management client is expanding across the five most significant financial-hub countries.
---
Gulf Region
What is more, we have recently delivered a DIFC package solution to a few new Wealth Manager clients in the United Arab Emirates. The solution provided focuses on Wealth Management. FA Solutions provide portfolio management functions, the analytics module for performance analysis, in addition to other features. One of the strongest functionality of FA Solutions provided for the DIFC region is an online portal for end-investor that can be customized to specific needs.
---
Nordics
Furthermore, four new Nordic firms have recently selected FA Solutions to deliver our Portfolio Management platform for their Asset Management business, including AIF Fund Management, Discretionary AM business, and consultancy based Wealth Management. FA Platform replaced some outdated systems, and all customers are now using FA as a Service. FA is used as a single cloud-based system from the back, middle, and front offices, all the way to an end-investor portal by these firms.
Among our recently acquired Nordic clients, there is a Norway-based corporate finance company that is focused on identifying and financing growth companies. They also decided to choose FA as their technology partner for providing financial software. As this client expands and develops into tomorrow's market leaders, there was a strong need for a trustworthy Wealth Management solution. Given the values to deliver outstanding results and maintain long-lasting, fruitful relationships, our customer is genuinely committed to what their end clients want to achieve. The goal is not merely to make the end-clients just satisfied but rather to make them delighted about the current state of financial affairs and thrilled about a bright future, and here is where FA Platform comes to play. We aim to become referred to as a trusted software partner for our new client.
---
Africa
Last but not least, we are glad to welcome a new customer from Western Africa. The company is an Asset and Fund Administrator serving sovereign, institutional, corporate, and individual clients in Western Africa. Being a market leader in their operation area, they deliver considerable investment outperformance using a disciplined investment process, technology-driven automation, and a focus on clients' investment requirements.
The company was looking for a solution that is capable of an efficient and automated process of analyzing the market and their portfolios in order to improve their investment decision-making process. They are now using FA Platform for Portfolio Management activities, managing and analyzing customer portfolios. With FA Platform, they are able to automate and streamline their processes, which enables them to concentrate on serving their customers and developing their business instead of wasting resources on unnecessary manual work.
---
Regardless of this hectic unusual year with the bad epidemical situation and economic instability, we can proudly say that FA Solutions stands firmly on its feet and grows fast! We are genuinely thrilled to see what next year, 2021, will bring us. Stay tuned!