Finland-based CEO Tomi Lod will lead FA Solutions from September 1st, 2022.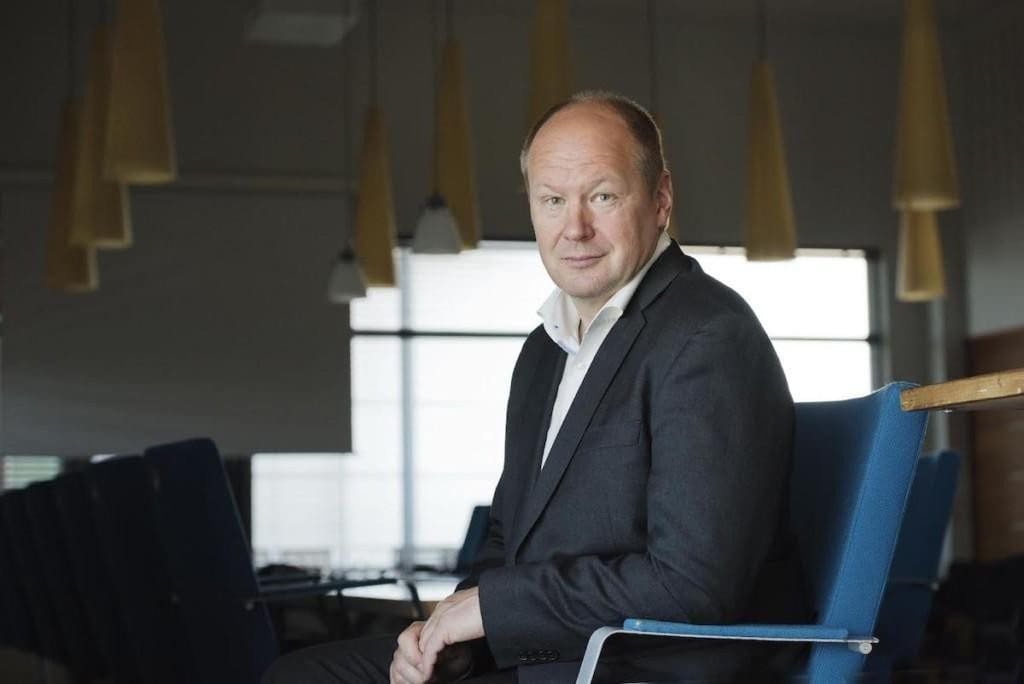 PRESS RELEASE: Free to publish
This news was covered in the following media:
Finextra
Traders Magazine
---
HELSINKI, Finland (September 1st, 2022) Cloud portfolio management platform provider FA Solutions has today announced that Tomi Lod, previous CEO of financial technology firm Clausion Oy, has been selected as FA Solutions' new Chief Executive Officer. Tomi will assume the new role on September 1st, 2022.
"I am delighted to join FA, excited about the new opportunities, and feel privileged that I have been asked to undertake such a key role. Coming from a background of running similar companies, I understand the importance of putting the customer experience first, and I'm looking forward to applying this understanding throughout the next chapter of FA's growth," says Tomi Lod, CEO at FA Solutions.
Tomi succeeds Juha Lehtonen, who founded and has led FA Solutions since 1999. Juha will continue to serve at FA Solutions and take up the role of Chief Product & Technology Officer (CPTO) on the 1st of September 2022. Juha will focus his time on the continual development and competitive advantage of the Portfolio Management Solutions offered by FA.
"I can think of no one better than Tomi to take FA Solutions to the next level," says Juha Lehtonen, CPTO at FA Solutions. "He has extensive and versatile experience in different roles in software companies, so he fully understands how a company like FA operates. I especially like the fact that he still enjoys programming himself every once and a while," continues Lehtonen.
It has been a long and careful recruitment process that has taken due consideration to preserve and build on FA's history and culture. Whilst it has not been easy to find the right individual to take on and continue the FA journey, Tomi's strengths in people management, openness, intuitive style, good commercial sense, and customer focus provide strong confidence that the right person for the job has been found.
Tomi joins FA Solutions with a distinctive career in leading companies through the necessary preparations for scaling internationally. Whilst at Clausion Oy, Tomi ensured that a customer-focused culture was always at the center of the decisions made and the growth experienced.
FA Solutions provides a cloud-based portfolio management platform that automates and centralizes operational processes into one easy-to-use system via multiple APIs. The FA Platform automatically summarises the necessary data in one document based on selected parameters, shedding light on hidden insights.
To date, FA Solutions serves over 70 major banks, independent asset managers, and institutional investors in 15 different countries. Founded in 1999, FA Solutions currently has offices in Finland, Sweden, Latvia, the Netherlands, and the United Kingdom.
###
About Tomi Lod
Tomi is married with three grown-up sons – the two eldest are working in the area of technology, and the youngest, Robin, is a professional soccer player in Minnesota, US. Tomi's two grandchildren have wrapped grandpa around their little fingers. Tomi has a degree in Mathematics from Kalamazoo College, Michigan, US.
Tomi likes to play sports in his spare time: "I spend my free time playing ice hockey and rink ball, with occasional snowboarding events." He also reads a lot of all kinds of books: "I read pretty much everything from business books to science fiction."
About FA Solutions
FA Solutions is the leading Nordic provider of software for Asset, Wealth & Fund Managers, helping them manage their clients' wealth globally. We offer a cloud-based Portfolio Management solution that automates and centralizes a wide range of operational processes into one easy-to-use FA Platform. We believe superior technology enables quality Wealth Management services for everyone. For more information, visit www.fasolutions.com.
Media contact:
Tomi Lod, CEO
FA Solutions
+358 50 670 31
tomi.lod@fasolutions.com