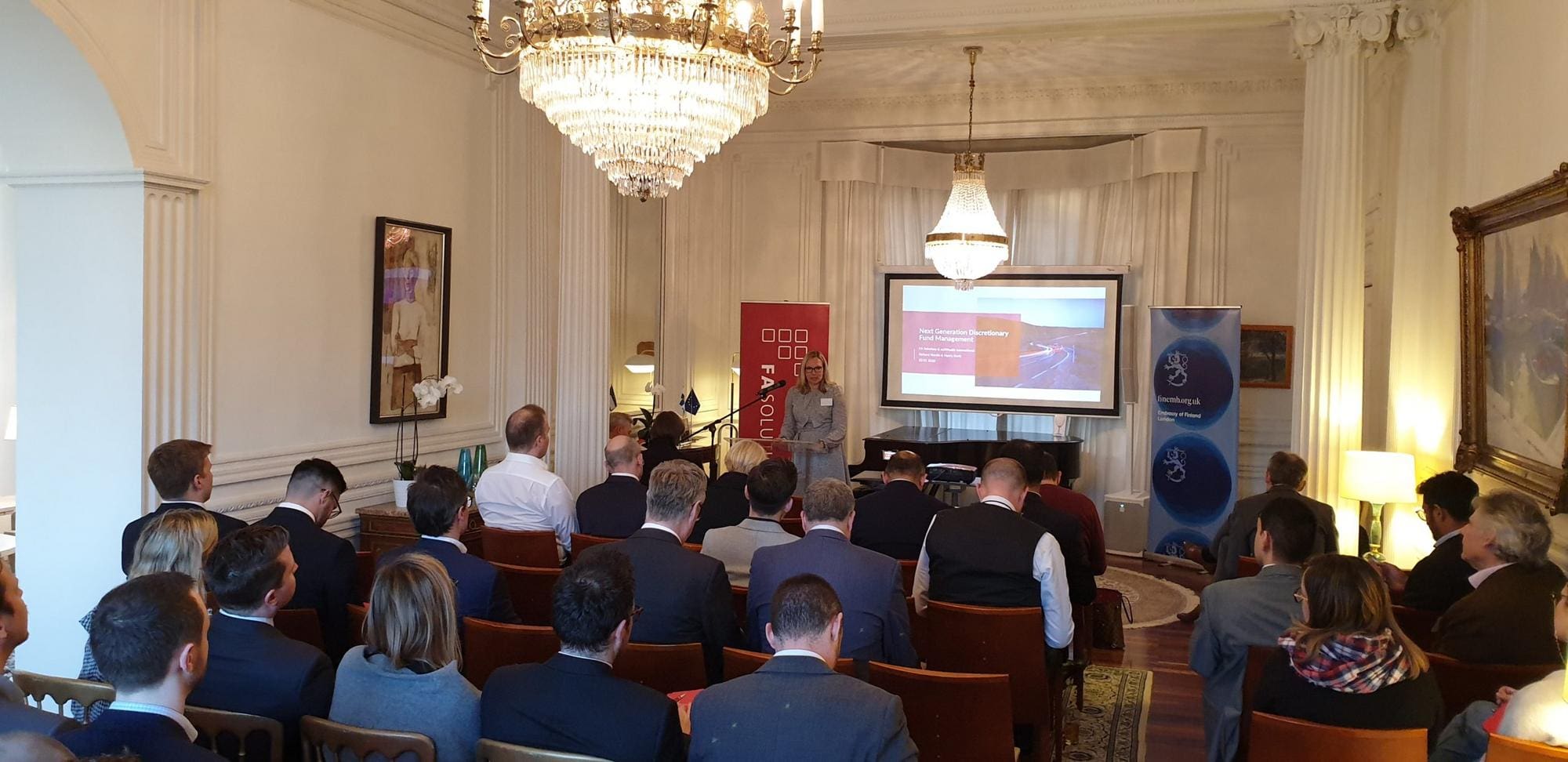 Last Monday, on 20 January 2020, FA Solutions hosted its first seminar of the year. The event took place at the Residence of the Ambassador of Finland in London, where we discussed next-generation Discretionary Fund Management (DFM) with an engaged audience. The guests were primarily British Fund Managers and other important local industry stakeholders with a vested interest in overcoming the current challenges of Wealth Management.
Since the implementation of MiFID II, there has been greater pressure on Discretionary Fund Managers to become more transparent on costs and report regularly to investors. On top of that, millennials are becoming a larger segment of the investment community, and they expect a digital experience that is more tailored to their needs. These factors have made staying profitable more challenging for Asset Managers.
Over the years, FA has identified common workflows that have placed an unnecessary burden on the Investment Management process. Many Discretionary Fund Managers still rely on partially (or, in some cases, not at all) automated Middle and Back Office functions that are heavily dependent on manual and double entry of data.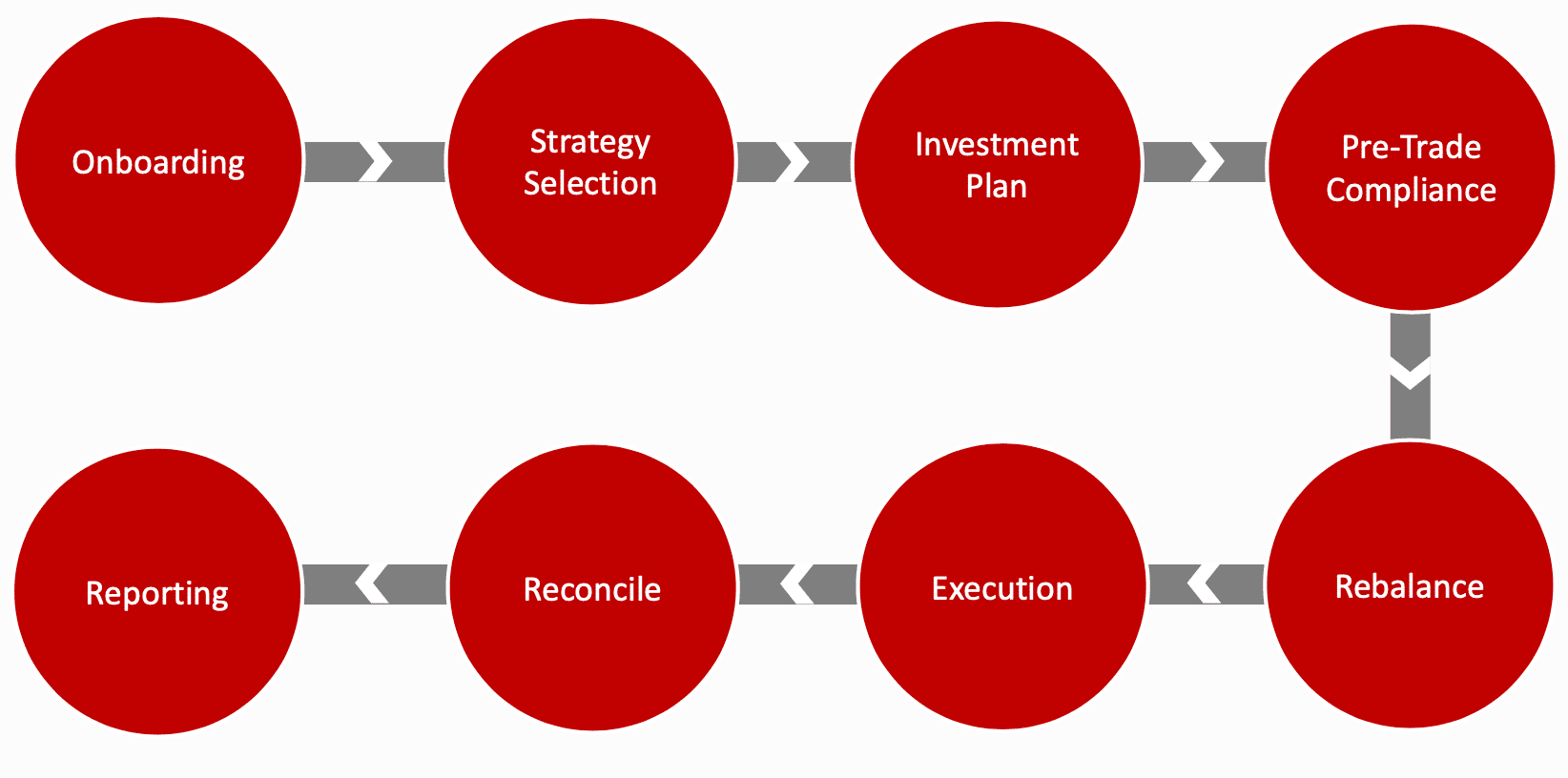 ---
FA Solutions demonstrated how manual processes can extend the DFM cycle by weeks or even months. With the requirement to maintain MiFID II compliance, we presented how the FA Platform allows Asset Managers to rebalance in real time and stay within investment mandates.
Henry Kortt, m2Wealth founder, stated that automation is reliant on good-quality data, and he spoke about the effect of "dirty data" on reconciliation. FA has developed an interface to automate the import of "cleansed data" fetched by m2Wealth directly from multiple custodians. This process ultimately saves plenty of time and resources for Asset Managers.
A consensus was reached that discretionary managers can only scale their assets and client base if manual processes are eliminated or minimized. Using cloud-based FA Platform to automate Wealth Management workflows allows to scale relatively quickly and easily when a fund grows.
FA Solutions is a FinTech company that offers a cloud-based SaaS platform for Front to Back Office Investment Management. Launched in 2010, FA Platform has experienced strong demand in the Wealth Management industry, and it is currently used by Asset Managers all over Europe. FA Solutions is continuing to grow. The third FA office was recently opened in London to cater to the growing needs of the UK Investment Management industry.
We can tell you much more about how FA Platform simplifies daily operations in Discretionary Fund Management – just drop us an email at sales@fasolutions.com and we will be happy to guide you through our solution to see if it fits your specific business needs.