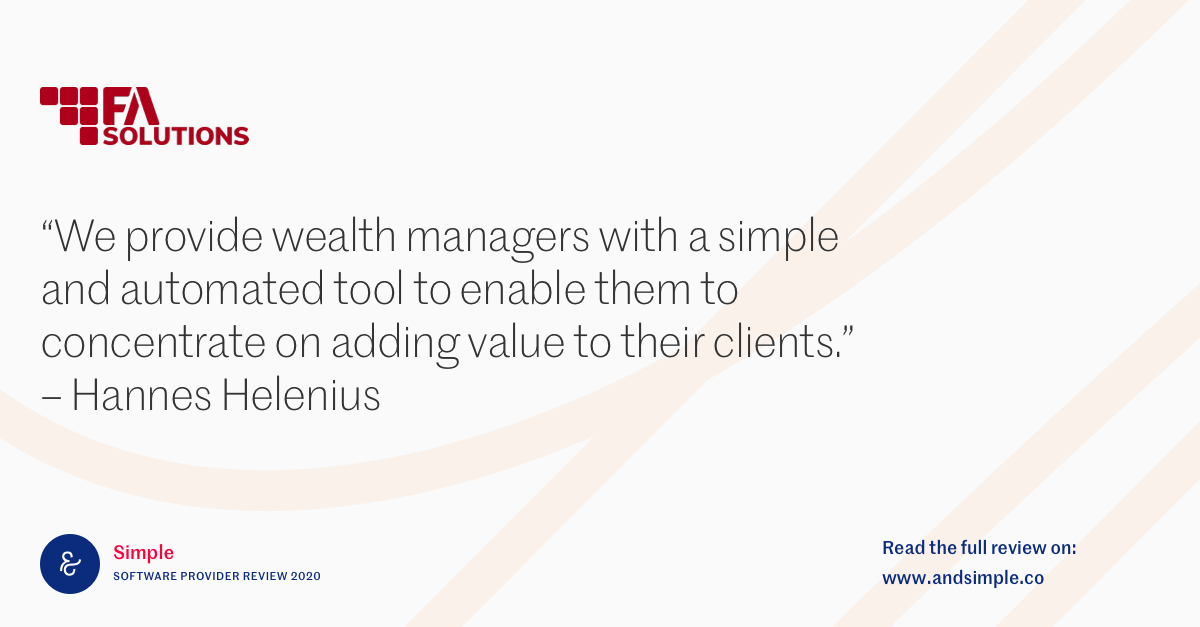 ---
FA Solutions is happy to be included in a recently published review of the future's Family Office Software providers by Simple as well as in a Forbes roundup of Software Providers to Family Offices.
---
"If you have seen one Family office, you have seen one family office".
Software Providers Review 2020 by Simple
---
On October 13th, Simple launched the Software Providers Review 2020, a report aiming to relieve the pain that family offices experience when searching for a suitable software provider. Family office structures are as individual as the families themselves, and thus have diverse needs. Family offices struggle to find a software that is not just best 'on paper' but truly the best possible match for them.
Simple's Software Providers Review 2020 offers qualitative insights from their conversations with both family offices and software providers, quantitative insights about software providers, and a company finder of service providers with in-depth data on their solution profiles. FA Solutions is happy to be on board by presenting how our FA Platform can tackle the challenges family offices face today while managing their businesses and help them to boost their services to the next level.
Access the whole Software Providers Review 2020 and check out FA Solutions' company profile with in-depth info on our solution.
Read also the Forbes magazine roundup of Software Providers to Family Offices here.
---
---

---
---
If you would like to hear more about how FA platform could boost your business, just drop us an email and we'll be happy get back to you.