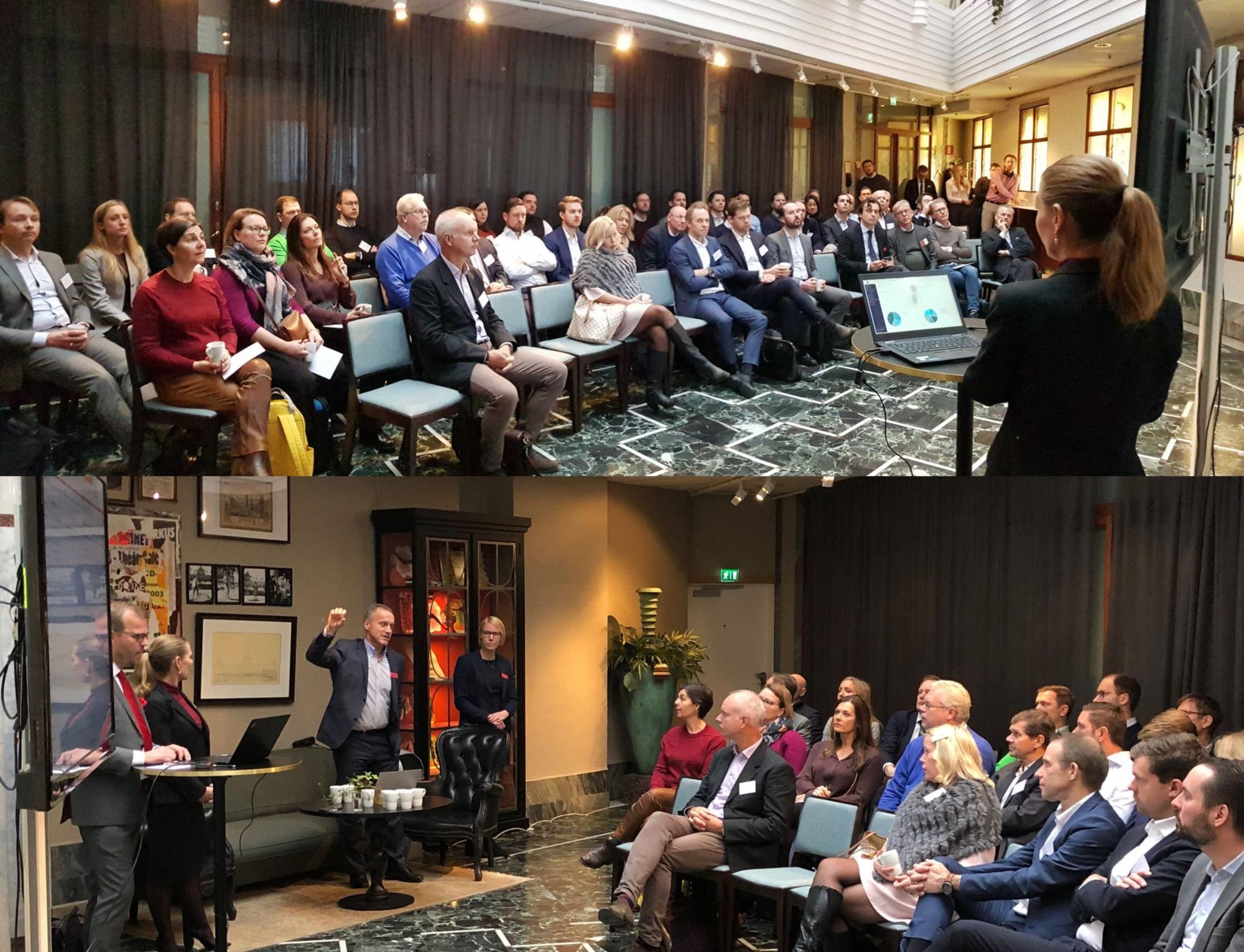 On 7 November FA Solutions hosted a breakfast seminar at Berns in Stockholm where we demonstrated how our product, FA Platform, helps Fund Management companies automate operations. Could it be that with a flexible comprehensive back, middle & front office Portfolio Management solution, Fund Management becomes not just more efficient but even fun?
It was a pleasure seeing existing customers and some new faces in a fully booked hall on that Thursday morning a few weeks ago. We enjoyed catching up and exchanging fresh ideas with you. And for those of you who could not make it to the event, here is a quick overview of what we presented at our Make Fund Management Fun Again breakfast seminar.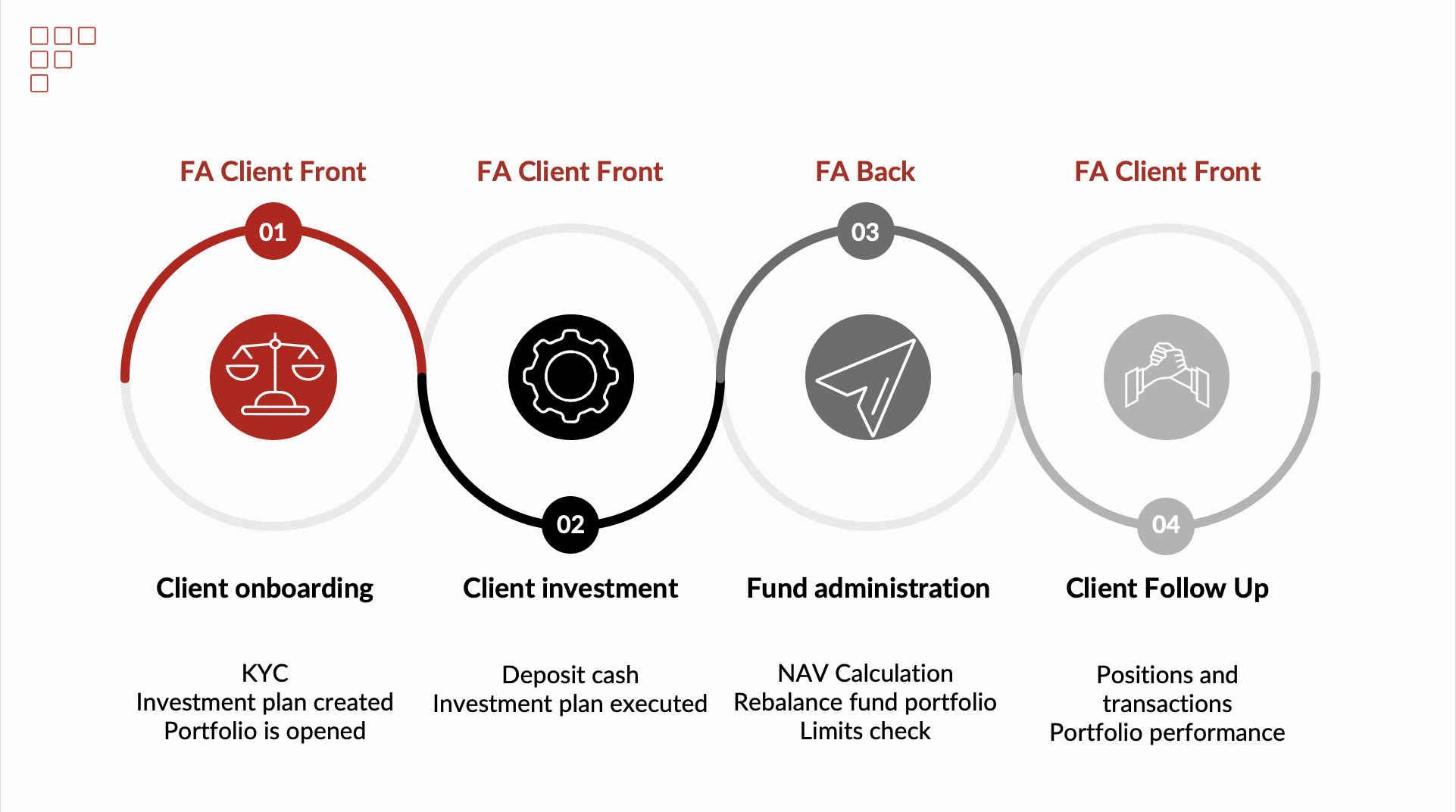 ---
First and foremost, at the event we demonstrated just how easy it is to onboard a client using FA Client Front with our identity verification solution. We also showed the smooth process of drawing up an investment plan and depositing cash in FA Platform. After the cash is successfully deposited into the portfolio, the money can be invested based on the investment plan or individual trade orders.
Through the fund module in FA Platform, the Net Asset Value (NAV) is calculated, and the shareholder registry is then updated with the customer's orders. The Fund Manager invests the available cash in the fund by rebalancing the fund portfolio or through individual transactions. These transactions can be matched against the limits set up for the fund before they are sent to the market for execution (pre-trade).
The end customer's portfolio is thereby invested, with transactions and positions reflected for the client to review in FA Client Front.
This is a short summary of our general demo from the event. FA Platform is a modern and flexible solution that adapts to how you run your business today and in the future, instead of limiting your operations.
Here are some more features in FA Platform specifically for Fund Managers worth mentioning:
FA is a single-platform solution with all your information stored in one system and one database
FA Platform helps automate reporting by handling:
– NAV reporting to depositaries, NAV centers, Morningstar, etc.
– Daily holdings summary (Bloomberg XLS export)
– Authority reporting
FA Platform can eliminate manual work and integrate through APIs with other systems, including:
– Risk management systems
– Trading platforms
– Market data providers
– KYC solutions from third-party providers
– PEP & Sanction checks and verification of authorised company signatories
FA Platform supports calculation of accrued fees and discounts
Our solution also automates reconciliation against depositaries
We can tell you much more about how FA Platform brings ease and fun into daily Fund Management operations – just drop us an email at sales@fasolutions.com and we will be happy to guide you through our solution to see if it fits your specific business needs.
And if you want to combine learning about FA Platform with meeting your industry colleagues, keep an eye out for our upcoming events.