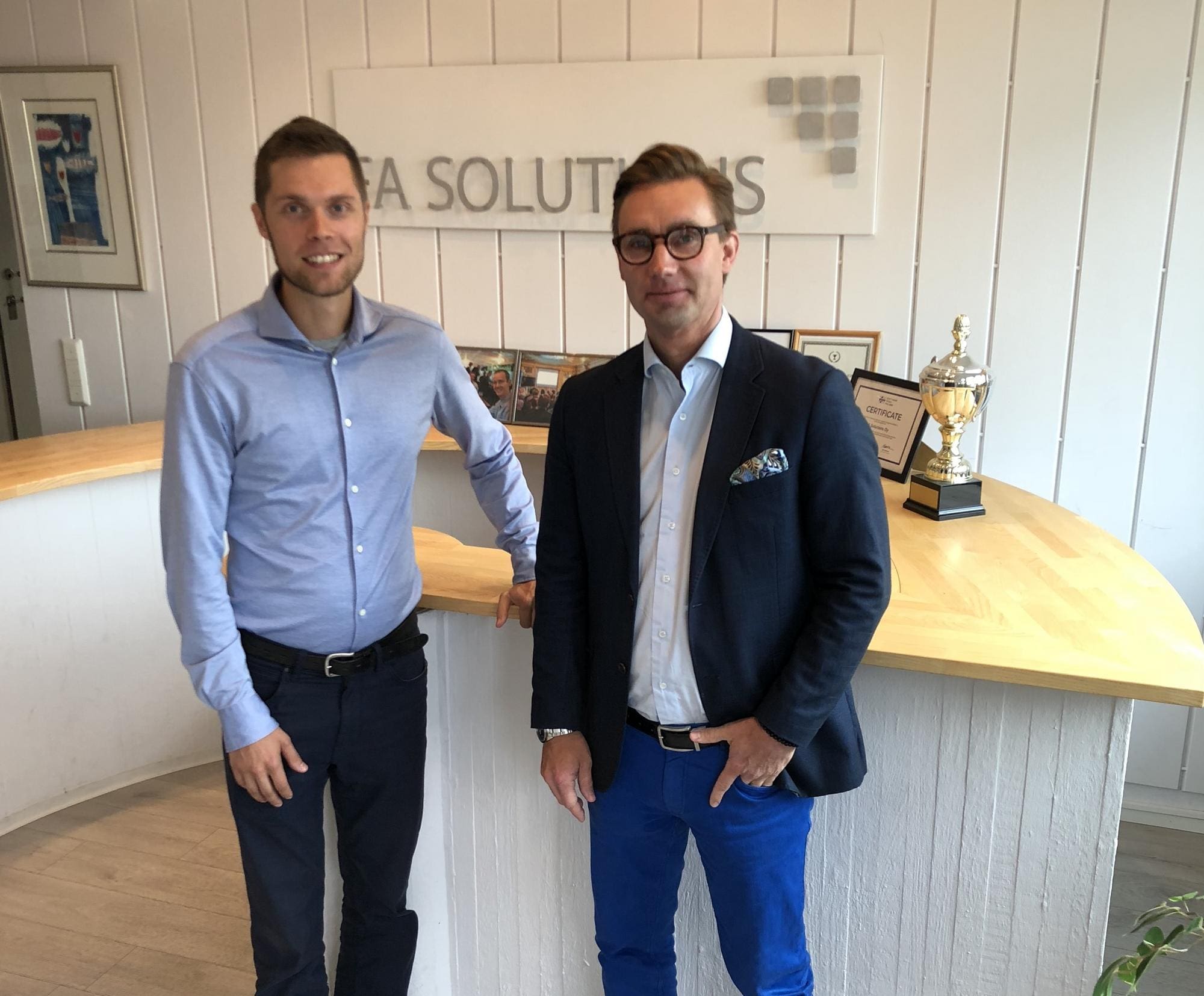 FA Solutions has witnessed more and more demand for modern asset management software in the Asia Pacific region during the past few years. We are making moves to strengthen our foothold in Asia and better serve the local clients. In May we visited Singapore and Thailand in a Business Mission, which we wrote about in this blog post. As a result, FA Solutions is now announcing a partnership with Codemate Ltd.
Codemate is a Finnish company which has been operating in South-East Asia for over a decade, with offices in Bangkok and Singapore. This creative tech agency is focused on strengthening digital transformation capabilities of companies, by designing and developing custom web and mobile solutions. "We chose Codemate as a partner because of their interest to better serve the financial sector, knowledge of complex business processes and IT knowhow." explains Hannes Helenius, Chairman of the Board at FA Solutions.
Codemate acts as a technical partner in FA Platform customer deployment projects. Codemate's experts work as part of FA Solutions team, taking care of the integration, customization, application development and support needs. FA Solutions remains in charge of the overall success of the deployment project and the continuing customer relationship.
"We met with Hannes and FA-Solutions team in Singapore and later in Thailand. We were impressed by the dedication the team has on making asset management easier for the people. The software system has a solid technical foundation and we knew that we won't get into trouble when tailoring it", says Jukka Katajaharju, COO at Codemate Ltd.
"This partnership offers us a good way to get deeper into the financial industry, which is inevitably the key customer segment for us in Singapore. Our goal is to help FA Solutions in serving the clientele in South-East Asia with equally good results as they have in the Nordics" Janne Salmi, Business Director at Codemate in Singapore.