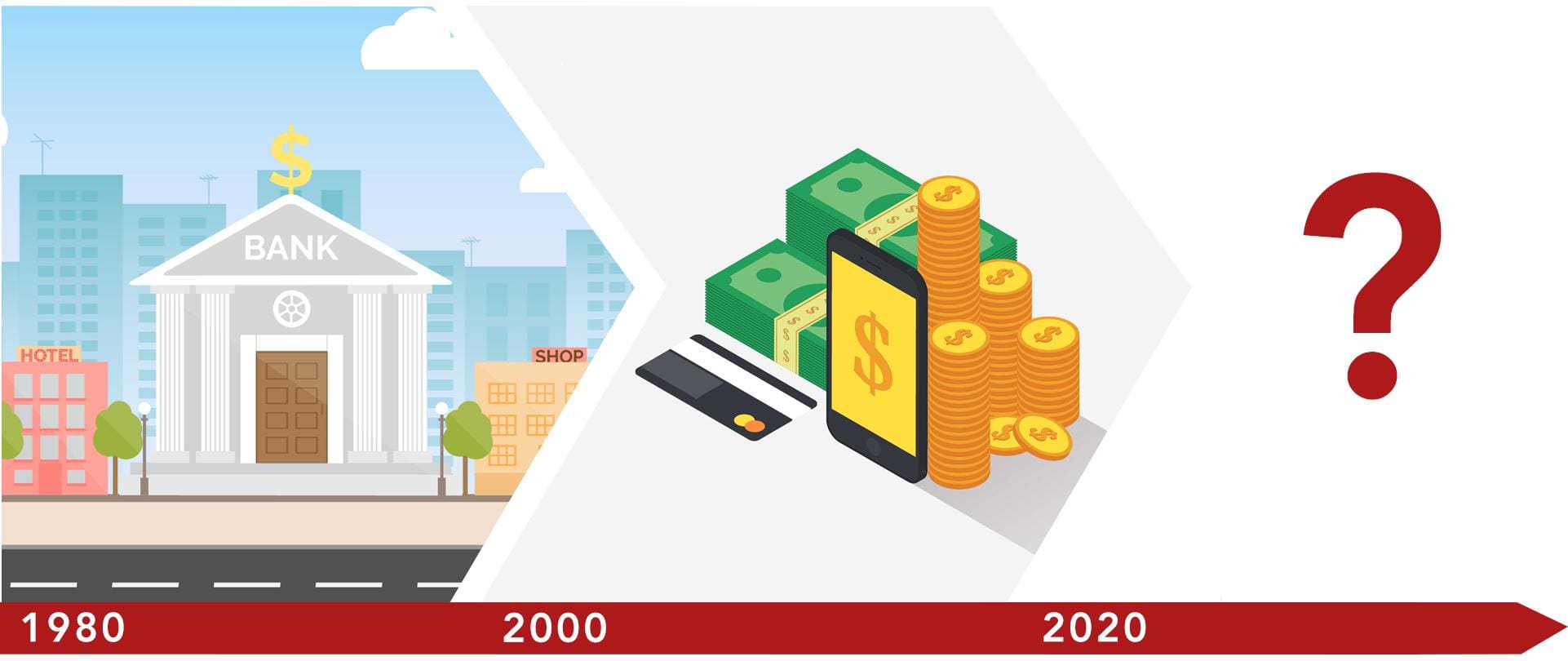 The distribution of financial services and products are facing a major shift over the next years. These "disruptive innovations in the financial industry" are often mentioned in various papers and other medias. But what it actually means?
Younger generation is less and less engaged with the physical distribution of financial services and products. In growing urban areas, they are also less likely to engage in transactions that require branch interactions. This leaves an opportunity for startups to fill the void left by banks and other traditional players. The Financial Advisors & Private Banking industry seems to be mostly focused on the current high value client base, mainly retirement focused. How many of the financial services companies will follow the next generation? Have you met a private banker offering quality services via modern channels? No, you have not.
Financial services are traditionally delivered by a branch network, contact center and online services. Despite there is online services, the traditional players in the financial services industry are not able to craft a communicative digital experience that matches with the expectations of younger generations. Additionally, we can also identify an evolution in the investment behaviour of Millennials, that potentially are in conflict with the traditional asset management. Moreover, the traditional segmentation of banks and asset managers are shifting towards the social behaviour.
After all we are talking about people investing in crowdfunding platforms such as Kickstarter and a generation expected to have shorter job tenures than previously. We may see an overall shift of having both, a highly conservative, and highly speculative risk profiles with little left in the middle. In order to survive, banks and asset managers need new tools to manage sales and engage Millennials.
We stand ready to help you to redefine your service and products. If you need help, just leave your e-mail and we'll be in touch.