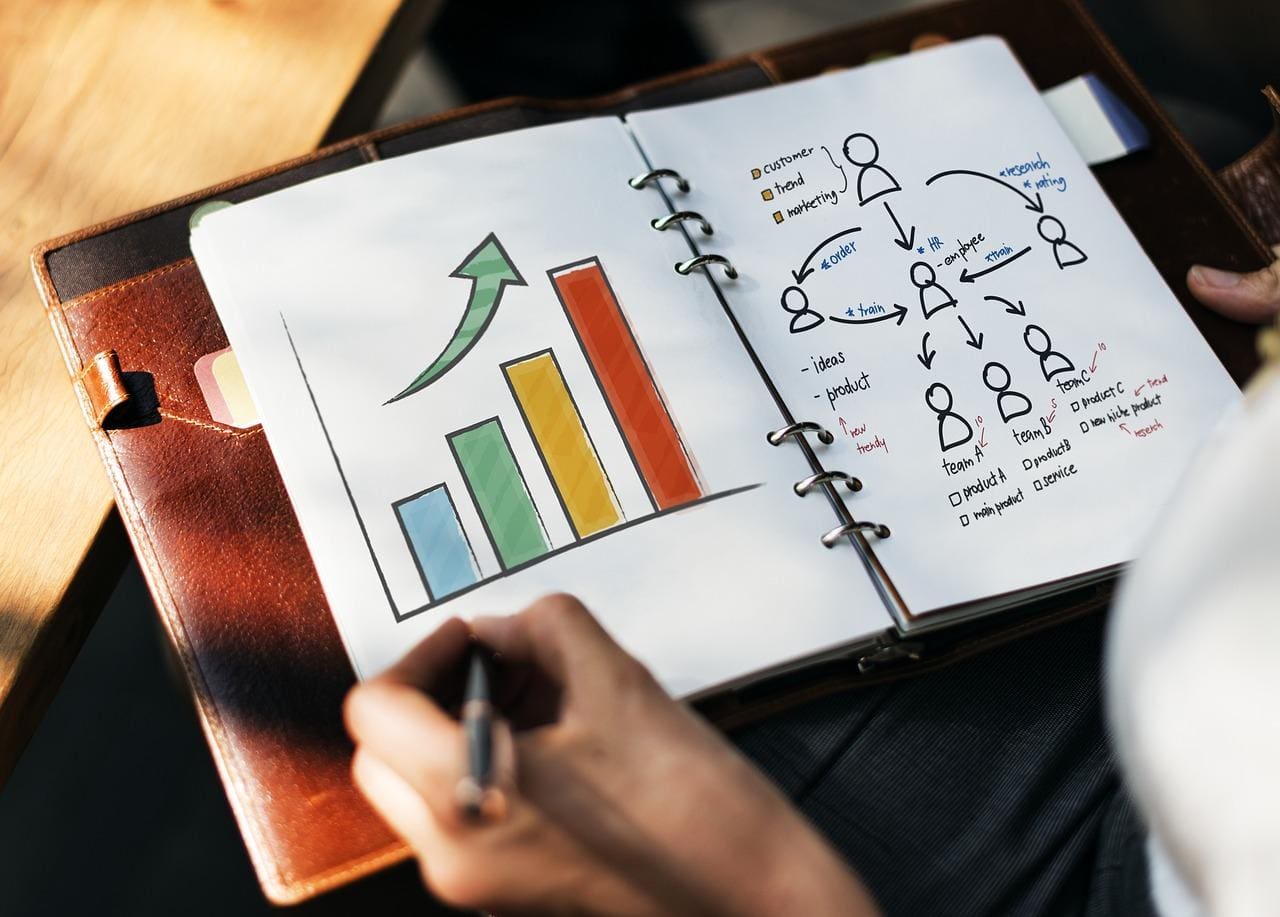 Financial services today are extremely dependent on efficient IT solutions in order to stay competitive. It is in practice no longer possible to stay profitable if you have to perform too many manual tasks. The reason for this is the combination of fee compression and dramatically, continuously increasing compliance requirements. An up-to-date IT solution providing you with as much automation and control as possible is a key element to survive and grow.
With the right solution, small players can outmanoeuvre the elephants when it comes to profitability. This way you can avoid having to sell the business to a major player just because outsourcing and compliance got too expensive or inefficient. A modern solution should provide you with a tool that integrates to all your actors and counterparties with a minimum of manual intervention, freeing time for tasks where humans still excel.
The process to select a new Asset Management platform solution typically involves a number of phases. Here is a good way to start out the process.
Problem definition
What do you want to achieve with your new Asset Management platform?
First, you need to decide why you are considering buying a new solution. If you have a solution in place – why replace it? Is it because the current solution is not sophisticated enough, or is not of adequate quality, or too expensive to support? Or will it cease to exist in foreseeable future, or stop being developed or supported? Security in the solution is also a very important issue in today's environment. In EU countries for instance, leaking customer data may have near catastrophic consequences.
All of the above can of course impose a risk to you existing business model, as these issues will prevent you from growing your business in an efficient way. If you find that the best decision in your situation is to invest in a new solution, it is time to start defining what exactly you are looking for.
Summarising your requirements
What are your key criteria?
There are a number of things that are crucial to think about when selecting an Asset Management platform.
1. Define business you are conducting today, and what you want to have the option to do tomorrow
Do you intend to grow into new areas/geographies, or is your business more static? If the latter, think about if any outside events could disrupt your current business model. Even for a "static" business like a Pension Fund Manager, outside requirements may cause new demands.
1.1. Define instrument types you are using and foresee which you will be using
1.2. Define the client types and numbers (Private/Institutional/Partners)
1.3. Define the offering (Fund management/Single portfolio management (Family or foundation)/Discretionary management/Combinations).
Hard requirements in terms of functionality – minimum requirements can now be defined, but also some thought on "nice-to-haves" and future proofing. Document what is crucial in terms of your business in order to get a "minimum requirement" on the solution, and also what is nice to have in order to work more efficiently.
2. Define the stakeholders – with whom do you interact and in what way?
3. Define the dependencies & flows – in what order should things be done?
If you already have a solution or a combination of solutions today that does much of what you require, you can start defining the tasks you are performing.
Now it is time to Create "Use Cases" or "User Stories" for all flows. At this stage, these can be very schematic. These can be used to define a requirement list to ask potential solution providers about. You can include them later in a Request for Information to the providers you are considering.
An example could be "New Customer signs up Online". In the demo phase with your potential providers, you will be able to use these to create a desired agenda.
4. What are your tasks today to perform this? What would need to be done if you expand scope?
5. Report output to various actors, including clients, authorities, board of directors, trading counterparties etc. (Online/PDFs)
When this is drawn up, you have come a great way in understanding what you are looking for in terms of requirements. The next step now is to understand where you want to go tomorrow.
Selection process begins
What are your options and how much will they cost?
What to consider at this point in time is how much time your organization has to spare for both the selection process as well as for the deployment process. You should be aware that implementing such a business-critical IT solution as an Asset Management platform is a task that should not be taken lightly. It is an investment that will impact your organization across all processes involved. Future-proofing comes with an effort.
To find available options, it is good to use multiple channels. Search the web, ask around, go to conferences. Look for some of the following criteria if you speak to potential vendors:
• Who are the stated typical clients? Is it a match vs. where you are today and where you want to go tomorrow?
• Scope of the solution. Does it fill all your requirements or only parts of them?
• Modern or old technology? When was the first release?
Of course, you are looking for something that is modern enough, but still tested. Make sure that the core is modern, to avoid costly adaptations. Many older systems has received face-lifts over the years, but their cores are becoming increasingly expensive and cumbersome to maintain in today's shifting environment.
• How is the solution priced? Monthly or upfront license with annual fee?
• On-premises or Software as a Service?
If the former: ask yourself if you have IT resources in-house that are enough to maintain the solution. If it is a SaaS solution or similar, make sure that upgrades and support are included and that they are GDPR compliant.
• How many databases are used? If multiple, what is the maintenance processes and costs?
Conclude the selection and start planning the transition
To choose between the options you have found, order a web demo. If the solution is of interest after having chatted with the provider, ask for a full 1-hour demo based on an agenda that covers 3-4 key Use Cases. Make sure you get an actual live demo and not just PowerPoint slides. Be specific about what you want to see in action and keep it brief – an hour is usually enough. You will need to talk with a few providers, so save yourself some time.
To conclude the lengthy selection process, it helps to create first a long list (5-10) of options, and then narrow it down to a short list (2-3) of the best Asset Management platforms for your needs. With the finalists, you may want to arrange a physical meeting, where you delve into some deeper examples. 1-2 workshop meetings with the providers on the shortlist, where you review all the critical Use Cases will get you to the final decision.
Pay special attention to accuracy of calculations in the platform and smoothness of all processes. High level of automation is crucial in a modern solution, and integration to relevant 3rd parties will also help to make internal processes run much more efficiently in the future.
Once you have done your selection, start discussing a preliminary project plan. Allocate resources internally and agree with the selected vendor on specific deliverables as well as milestones that are realistic. Make sure to also put together a Change Management plan, for the process of changing your Asset Management system to go as smoothly as possible.
This has been an overview of best practices for selecting a new Asset Management platform. If you would like to receive more valuable advice on this important issue, we highly recommend to download our Guide for Buying a Portfolio Management Software that is full of pointers to help you make a well-informed decision.