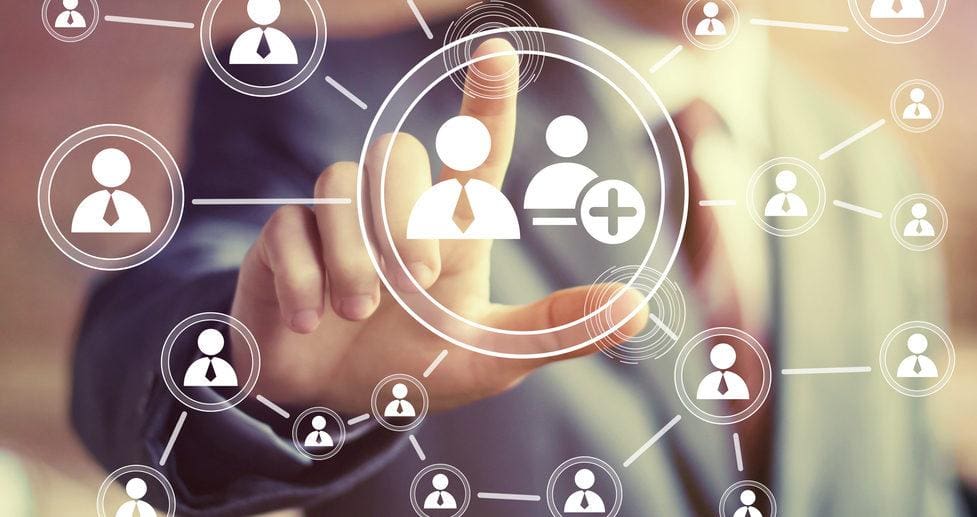 In the digital world, when establishing new financial products and service lines, a short time-to-market is a competitive edge – it has always been, and it will be. The world of finance is changing at an increasingly faster pace, your distribution channels are going to change, and you are exposed to more detailed information in all aspects of your supply chain. Based on our discussions with the leaders in the financial industry, there is a one shared learning from the past. Every one of them would establish a FinTech strategy in a new way. In this article we share some insights on what we have done with organizations who are one or two steps ahead the curve in the area of Wealth Management.
A white-label business enables you to reach more distribution channels with your services while still being able to concentrate on what you're best at – your core expertise. This enables a win-win situation and economies of scale for you and your partners. White-labeling software model enables you to build a competitive edge by providing an agile way to offer new services and products – more globally than ever before. Especially in the Wealth and Asset Management industry, the software used is usually a front for extensive calculations, formulas, and control of data, making it challenging to develop a proper system inhouse. A financial services provider should concentrate on running their business as good as they can, instead of trying to do everything by own. We at FA Solutions do not claim being good in the credit card software business, but instead we are one of the best when it comes to WealthTech.
For example, one of our white-labeling clients, a multi-national bank offers a white label business model to their institutional clients like independent asset managers, advisors, and their end clients. In this setup, the control of distribution channels and supply chain is managed in one platform – FA Platform. The bank is running the back-office operations and managing data in FA Back, while their clients are able to analyze and manage investments in a client-specific branded FA Front. More specifically, the solution is focused on trading, portfolio management, securities management, KYC and AML, as well as managing Pension Plans and Share Savings Accounts. This kind of a solution enables a hassle-free yet top-modern technical solution for asset managers, advisors, and their clients to stay on top of their business. The FA Platform permits FA Front subscribers to manage new investments and savings accounts seamlessly. While the FA Back licenser, the bank/custodian, builds their competitive advantage by offering more extensive services to their professional clients.
Why they selected us? One reason explains it all; To be the first in the market in order to win the market share.
A white label product or white-labeling refers to a practice in which a product or service is produced by one company and then rebranded by another company to make it appear to be their own. And usually one is not just distributing the product, but also bundling new services around it.
---
Your idea + Our technology = Ready solution
Whether you are an established multinational organization or a small one-man startup, when you have a business idea, you should concentrate on developing and commercializing the idea and not worrying about practicalities such as technology arrangements. FA Solutions is here for you. We are specialized in taking care of the technology side, so you don't have to. By utilizing a white-labeled FA Platform as a part of your services, you will gain the following benefits:
– One platform to serve your own business, distribution channels, and third parties
– Quick setup
– Tailored user interface design
– Stand-alone platform for running your white-label business, and/or
– Seamless integrations into your other systems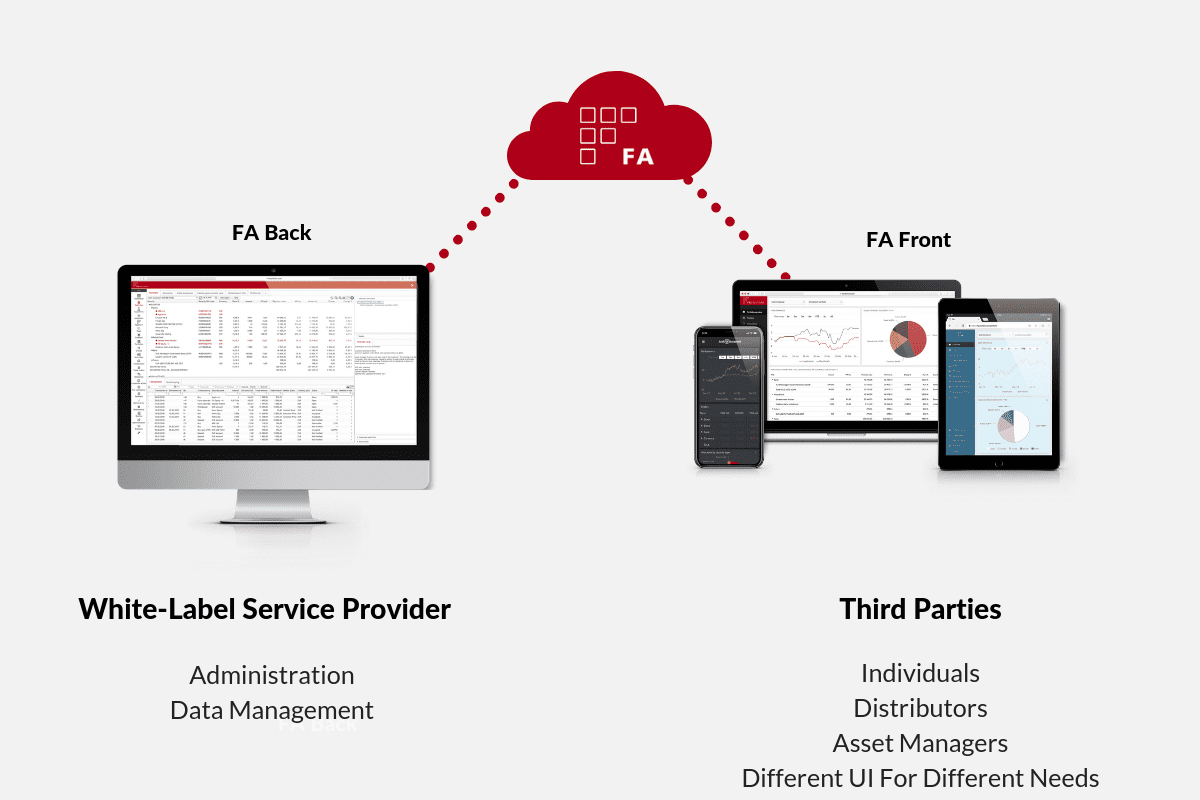 ---