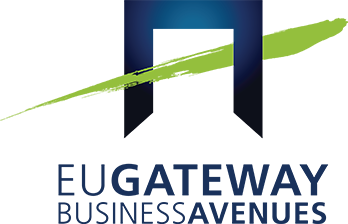 More than 50 tech companies from across the EU were chosen to participate in the EU Gateway Business Mission program for Information & Communication Technologies (ICT) in South East Asia this September. For the third year running, FA Solutions was selected to participate at ConnecTechAsia 2020 conference , and is one of the few FinTech firms given direct access to dynamic markets and establishing business contacts with local companies in Singapore and Thailand.
While this has been a challenging year for the entire world, FA Solutions continues to grow and expand its clientele base. This year has seen an increase in virtual events, we are actively participating in various FinTech events and the ConnecTechAsia event was also no exception.
We are pleased to be qualified to participate in this program now for the third time. Our last visits to SouthEast Asia were a success, and now we are looking to expand our networks and build our brand awareness even further afield in the region. As we already have customers in APAC, we have a proven track record of delivering competent solutions in the market. The goal for this year's program in South East Asia is of course to meet new potential customers but also to find trustworthy business partners in the region.
---
Given the potential in Asia, FA is partnering with value-added reselling partners to represent our product in the region. We see the cooperation can turn out really fruitful, as representing FA Platform enables also our partners to generate new business and develop their offering with services built around the product, such as consulting and developing local extensions
---
ConnecTechAsia offers a unique opportunity to penetrate the market via meetings with professionals and local representatives. Following the event, FA has successfully strengthened its position in Singapore and Thailand by acquiring new prospects and partners.
Learn more about our success story , an interview of FA Solutions' Partner Hannes Helenius by EU Gateway Business Avenues for the Information & Communication Technologies business mission in South East Asia in 2018.
View FA Solutions' mentions in Asian leading business media publications - DigiconAsia and TechwireAsia .