In the current regulatory environment, you need to ensure that your investments are compliant with all applicable laws, regulations, and other constraints.
With FA's Compliance - Investment Restrictions you can integrate investment allocation limits together with pre- and post-trade compliance seamlessly into your workflows.
FA's Compliance - Regulatory provides you with tools for regulatory reporting, such as MiFID II and GDPR, and supports monitoring of both external and internal requirements from company-level rules to portfolio-specific restrictions.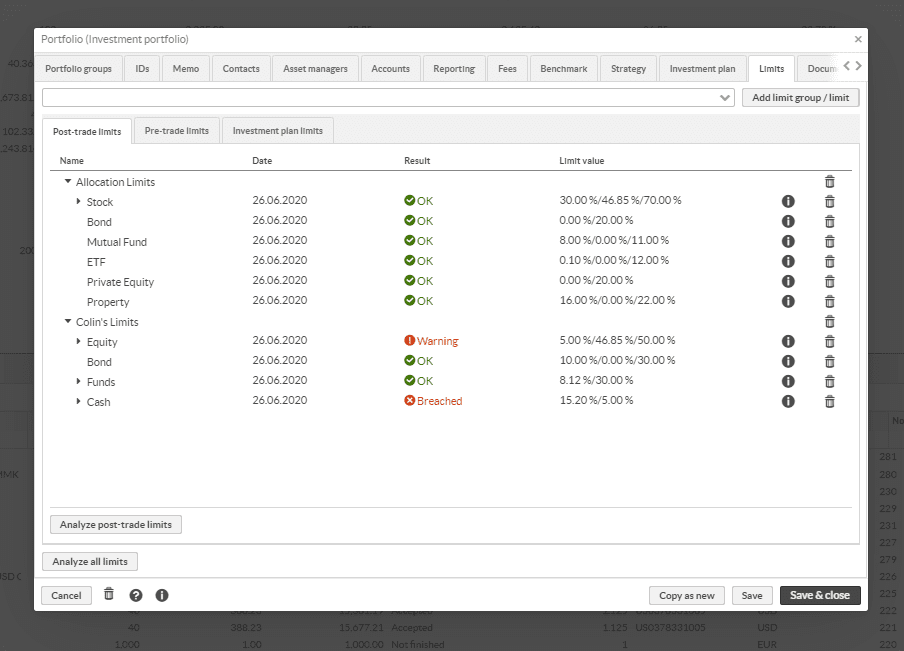 Compliance – Investment Restrictions
Define investment limits

Analyze, check and monitor limits on your portfolios

Track portfolio drift
Compliance – Regulatory
Monitor your customers and portfolios

Generate regulatory reports

Validate your data with 4-eyes principle