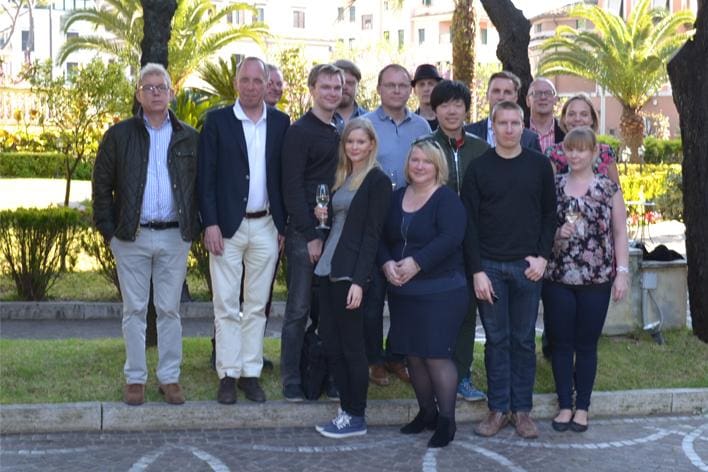 Last year we thought we were growing fast. Little did we know! This year, we set the new recording by hiring 19 new colleagues in the Helsinki and Stockholm offices – and will welcome even more new colleagues in the beginning of 2019. We are close being a team of 60 professionals looking forward to meet all the new colleagues and friends that the year 2019 is going to bring us.
The picture above was taken during the team trip to Barcelona, Spain in September. We had a sprint of two days for small teams to develop an idea as far as possible. We've come up with some brilliant idea, which we hope will be implemented in the upcoming versions of the FA Platform.
» FA Solutions team warmly welcomes Henri, Masum and Arttu
» FA Solutions team warmly welcomes Dennis, Johanna and Matti
» FA team keeps growing and welcomes Antti, Anna and Oliver
We are constantly in search of new colleagues!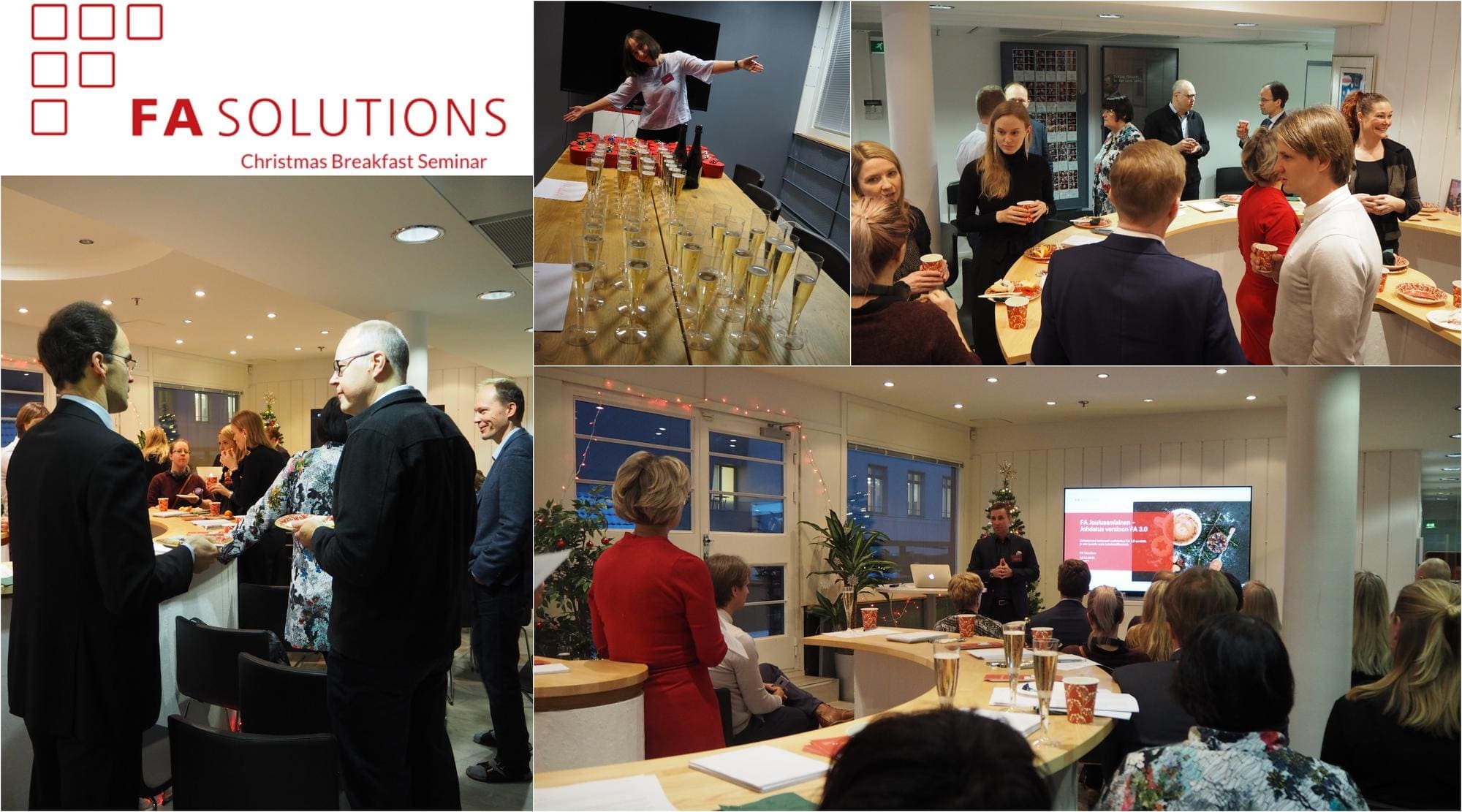 This year we decided try out something different and organised the Christmas dinner for our clients in Sweden and Christmas breakfast for our Finnish clients. That turned to be a good idea: we've got a possibility to meet our clients personally, tell them a bit about our new FA Platform 3.0 and finish the year on a positive note. Thank you again to all the participants!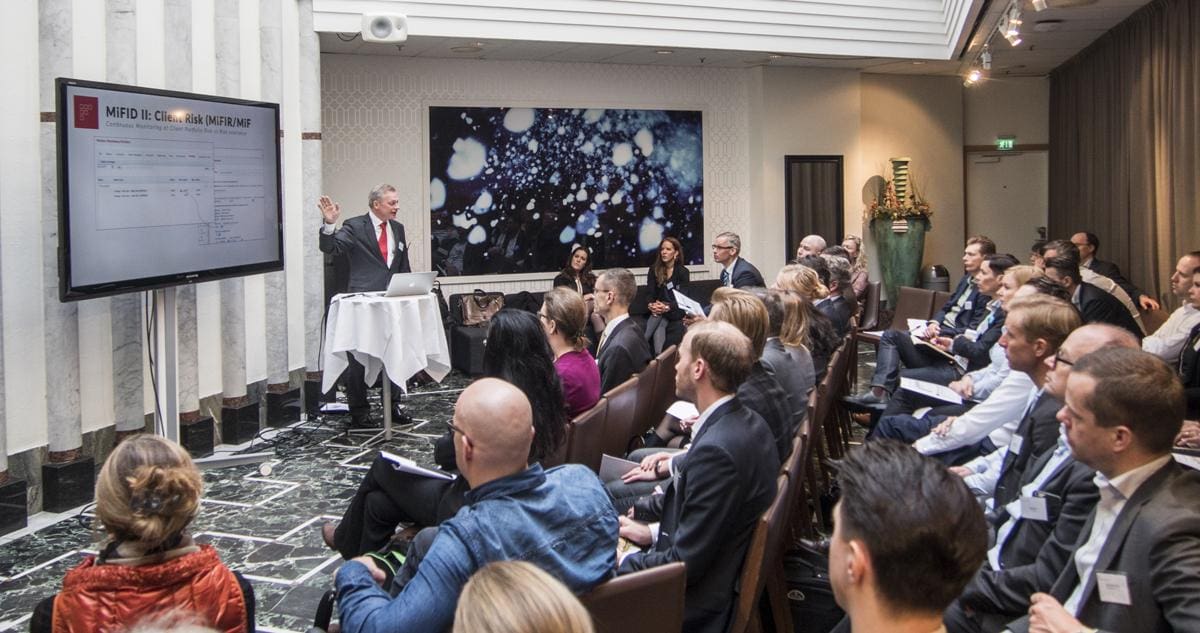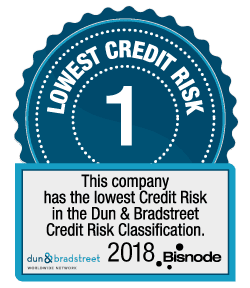 A big thank you to everyone who was part of our journey in 2018.
We look forward working with you in the future and wish you all the best for 2019.
– the entire FA team